GUIDE ABOUT THINGS YOU CAN HIDE WITH A VPN| People all across the globe may have different lifestyles, professions, and hobbies, but some things never change whether you live in the Middle East or America. One of those things is the surety of privacy.  We all have a number of things we don't want to disclose or share with others. No one will bear any kind of compromise on their privacy, whether it is physical or digital.
Speaking of digital privacy, a large majority of people worldwide are connected with the web one way or another. It has become an essential part of our life. We use it for entertainment, communication, and even professional reasons.
However, it is pretty much likely that your privacy is at risk. A variety of malware has been spread around the web which can steal your precious data without your notice and use it for all the wrong purposes.
Various digital platforms and companies are trying to make their cybersecurity algorithms capable enough to counter these rogue elements. However, for an average user, relying on those algorithms primarily for your cybersecurity is not enough.
You need to have an added shield, plus there are some things that you would want to hide from those security algorithms as well.  The name of that added shield for you is VPN (the full form is Virtual Private Network). In simple, the best recommendation to keep your privacy secure is to try using a VPN.
So As the name suggests, a VPN is the tool to ensure your privacy and keep some part of your digital data totally confidential from other parties on the web. VPNs are used for both personal and professional applications.
Some individuals may use it to keep their personal data confidential from 3rd parties, while enterprises and organizations may use it to keep their database and digital work protected from malware and hackers.
Putting it simply, VPNs are an essential tool if you want to feel safe while managing your digital workflow, browsing social media, or shopping merchandise online.
You will find a number of top VPN providers available for this purpose, ZenMate, Surfshark, Nord VPN, and Express VPN to name a few.  Some of them even offer a free trial and excitingly affordable packages for personal and commercial use.
We know a lot of people use VPN to save their digital identity from others. However, most of them don't know what kind of surprising things they can hide using a VPN.
We have put together some useful details to help you know about 9 surprising things you can hide with a VPN. Read on to know more.
Must Read:Sportz tv not working | Easy tips to solve this issue
The IP Address:
The first and foremost thing done by a VPN is obfuscating your IP address. Now before moving on to highlight the importance of hiding your IP address, it is better to understand what actually is an IP address.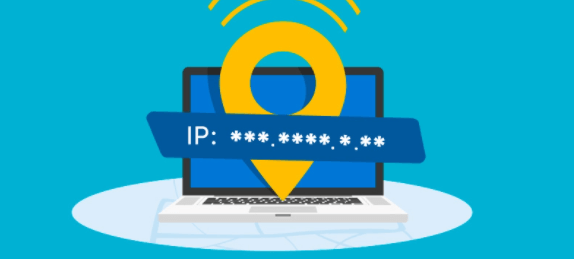 So, the IP address is kind of a digital label, which is unique to each device as soon as it connects to the web. Simply put, each device, be it a mobile, tablet, laptop, or desktop system receives its unique IP before accessing the internet.
This IP can provide others with crucial information like your physical address and ISP (Internet Service Provider). Once this information gets leaked to any rogue element, you are at risk of a privacy breach.
Therefore, it is really necessary to ensure that your IP address has been obfuscated for others, and they can not use it for any wrong practice. A VPN just does that!
Your Search History:
It is quite easy to learn many things about an individual if their search history is visible to you. You are capable of understanding the interests and hobbies of that particular person.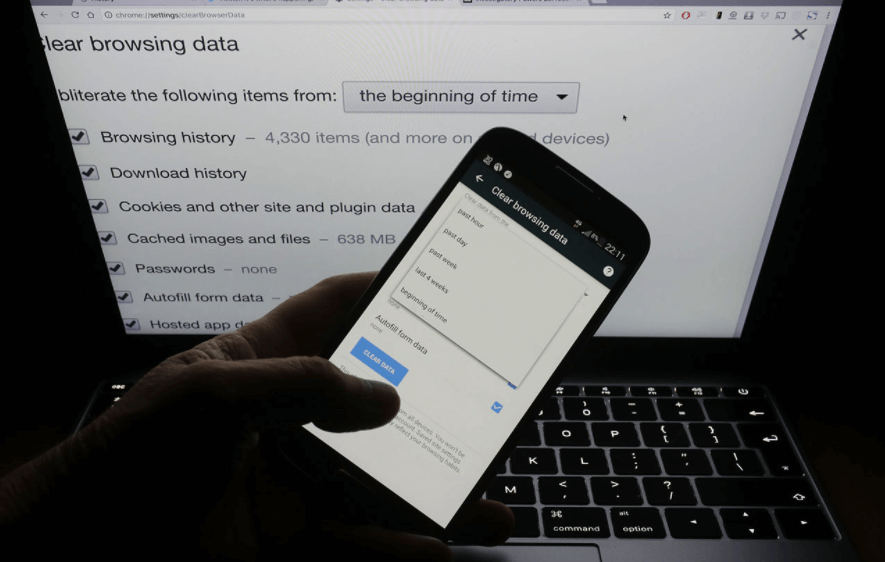 Some black hat agencies use their malware tools to steal the search history of internet users and then sell it to a 3rd party that can use it for various purposes. Some people believe that removing their search history will keep everything confidential, but unfortunately, it is not enough.
All it will do is remove the file reference from your directories without making your operating system simultaneously remove that data. However, with a VPN, your search history is safe and protected from any kind of malware.
Must Read:Easy ways to fix traffico anomalo google error instantly
Your Geological Location:
As mentioned earlier, your physical location is roughly traceable if your IP is visible to other parties on the web. Since VPN is capable of obfuscating your  IP address.
Your actual geological location also becomes blurred for other parties, which means you are safe from any kind of physical danger while using the web because the VPN is performing its job.
Your Personal Data:
There will be many times when you need to connect to public WI-Fi hotspots such as the ones found in Airports, Coffee shops, Restaurants, and Metro Stations.
You can become a victim of the man-in-the-middle attack because of weak WI-FI security protocols and lack of encryption if you are connecting to such a source without a VPN.
The job of a VPN is to guard you against such a situation and keep your personal data safe from any kind of breach. This is because, with a VPN on the job, your connection to the web is totally encrypted and no one can use your personal data for bad purposes.
Must Read: What Is Messebanner and Its Importance?
Your Online Activity:
You don't know some parties are even interested to know your real-time online activities, and if you are using the internet without any VPN, it gets much easier for them.
For instance, your internet service provider may throttle some of your internet activities if it is aware of what you are doing on the web and may throttle your internet connection when you are downloading files or streaming videos online.
Some Other Things a VPN Hides and are Worth-mentioning:
We have elaborated on some of the very important things that a VPN hides. However, there are some other things that are hidden by VPN as well and are worth mentioning.
We decided to jot down those things in the form of a list to keep this blog as brief as possible. These things are listed down below:
A VPN hides your torrenting activity
It hides your travel accommodation details while you are on the go
A good VPN hides its own activity by connecting itself to various anonymous servers
It hides your medical diagnosis and health conditions as well