Everybody expects the cost of things, in general, to slowly rise over the years; that's pretty much the way it works. However, the 800lb eCommerce elephant in the room is taking this a bit too literally when it comes to their Amazon seller fees. In 2014, the average seller used around 19% of their gross sales to pay Amazon fees. By 2021, those same sellers were paying closer to 34% in fees.
How are these sellers still making money on Amazon if their profit margins are now 15% smaller? The answer can be discovered in the data – namely, by getting rid of the items that aren't profitable due to rising fees, and prioritizing the ones that have maintained acceptable profit margins.
If you can get this information quickly enough, you can adjust to the smallest changes in profitability to optimize your sales strategy. Shopkeeper provides an efficient way to not only compare the margins of all your products at once, but also to manage inventory, get snapshots of major profit and loss drivers, and more.
Regardless of how well someone's acquainted with their bottom line, though, it's helpful to get some background information on Amazon's seller fees.
Sale-Related Fees
The main fee in this category is the referral fee, and it applies to every item that's sold on Amazon. While the average referral fee is somewhere around 15% of the product's price, it can go as low as 6% or as high as 45%.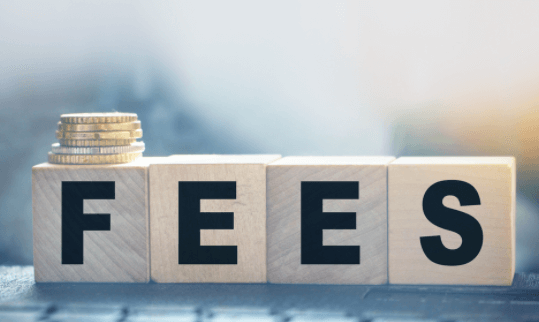 The only time when you wouldn't pay a referral fee was if you sold an item in a category that had minimum referral fees. If the minimum (from $0 to $2) was greater than the normal referral fee, you'd pay that instead.
The other sale-related fee is the closing fee, and you'll only have to pay it if you're selling in media categories. It's added to the referral fee, but instead of being a percentage, it's a flat rate of $1.80.
Amazon Seller Account Fees
There are only two types of fees here – the one for Individual Seller accounts (or low-volume sellers), and the one for Professional Seller accounts (or high-volume sellers).

Individual sellers are limited to 40 sales per month; on the upside, they'll only pay $0.99 per listing no matter how much they're charging. Professional sellers, on the other hand, are allowed to create unlimited listings and make unlimited sales for $39.99 monthly. They can also use FBA (Fulfillment by Amazon) warehouses if they want, which (among other things) makes them eligible to offer Amazon Prime.
Must Read: ERC Amazon | What is the Amazon ERC number and its complete guide?
Shipping Credit vs. Cost
If a seller takes care of shipping themselves, Amazon will offset the cost with shipping credit. There's a catch, though; the credit doesn't always match the cost of shipping.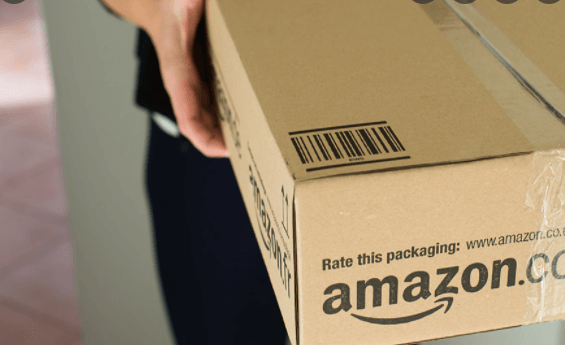 If a package is bulky or heavy, it's likely that the seller will lose money on the shipping despite Amazon's credit. There's a published list of their shipping credits by package size, so at least you can figure out whether or not handling your own shipping is a good idea.
Amazon FBA Fees
What's the alternative to shipping items yourself? Letting Amazon take care of it. Sellers can pay for an FBA to handle inventory storage, the pick-pack-ship process, and more – a little over 90% of sellers do, in fact. It's often more cost-effective than doing it yourself, but that doesn't mean it's cheap.
The storage costs alone are $0.83/cubic foot for standard packages, whereas oversized packages cost $0.53/cubic foot. There are also the fulfillment fees, relabeling fees, aged inventory fees, removal and disposal fees, and more.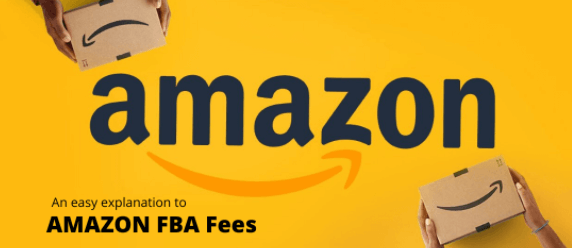 The tricky part is that these fees can vary quite a bit based on package weight and size. Sellers have to make sure that none of their supposed "best sellers" are actually dragging down their total profits because of the FBA fees they're incurring.
This is where Shopkeeper can really help; since it looks at not only expenses vs. sales, but also Amazon's 72 different types of seller fees (and more!), you can view all that information distilled into just a few easily understood figures, like total sales, profit margin, etc.
Must Read: Strategies To Boost Ecommerce Sales
Going beyond seller fees
Knowing what you're dealing with is a must, and that goes beyond getting acquainted with Amazon's main seller fees.
Hold onto your main assets. If you have some "crown jewels" among your product line-up, you don't necessarily want to list them on Amazon. This is about more than making money; it's about insulating yourself against Amazon's massive bargaining power if you ever have to consider splitting from the platform. Instead, use a tool like Shopkeeper to find out how to optimize profits, even without listing every potential best-seller on your Amazon store.
Keep your options open. Even if selling on Amazon is where you're putting most of your effort, it pays to have a solid plan B. That way you don't depend on Amazon for success – and you also don't have to put up with every policy change or fee increase that makes your job as a seller more difficult.
Maximize value creation. Selling on Amazon means more people will see your products, but this doesn't necessarily mean that everything you could possibly sell belongs on the platform. Instead, find out which of your items will give you the highest profits, and stick with those. Here's another job that Shopkeeper can easily do; since it allows you to drill down into the fees, costs, and other factors that affect your margins, you'll have the ability to make more growth-oriented decisions.
Act early. Rather than waiting to develop your product offerings until you've found success, start with a plan to expand your offerings as your business grows.
What's the lesson here?
Even if your Amazon business is turning a profit, there's a chance that it could be doing better. The key is to use the available data to your advantage so that you aren't inadvertently harming your profits by continuing to sell less profitable products.
By using a real-time profit calculator like Shopkeeper, you won't have to guess anymore – everything you need to know will be right there in front of you. If you think Shopkeeper could be right for your Amazon business, try their extended 30-day free trial!