When it comes to entrepreneurship, a lot of things matter. We often feel like passion and an idea are enough for us to start a business, we jump into it, and with time the passion dies, and the idea cannot work without a proper plan. This results in a lack of motivation and makes us want to quit business
Well, a fun way to learn more about entrepreneurship and the mistakes we might be making is to watch the two reality TV shows 'The Profit', and 'Shark Tank'. These two TV shows teach us a lot about how can a business go wrong if there isn't a well-thought-out plan and execution and what sounds like a good plan.
So, read along and learn what these two TV shows have to offer us as entrepreneurs.
The Profit
The profit is an American documentary-style reality TV show being broadcast on CNBC. The CEO of Camping World, Marcus Lemonis hosts the TV show consisting of 8 seasons, 72 episodes, and in each episode, Marcus Lemonis saves a failing business by investing in it.
In simpler words, the concept of the show is to help the failing businesses by offering them an investment in exchange for a certain percentage of equity in the company.
The host of the show typically offers a capital investment for the business and in exchange, he asks for ownership stakes in the business against the investment he makes. He also takes control of the business to solve future problems and make the company earn profit again.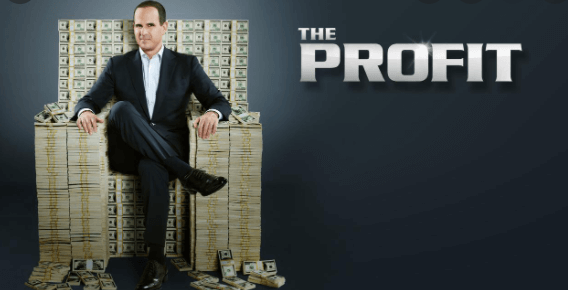 This show is all about how to grow small businesses. If you really are a business enthusiast, you must watch this show because here you can not only get to learn about growing your existing business but also how to start a business from scratch.
Marcus runs a multi-billion-dollar company and with his experience, he advises investing in three things, people, process, and product.
Almost every episode of this show describes the importance of people, as they are the most important asset for small businesses. Hiring an experienced employee can save the cost of the small business as the business already consists of a few employees.
In episode 17, a manufacturing company of custom lighting was facing a financial crisis so they leg go their most experienced welders due to high wages, and the owner had to make the welder settle for lower wages, but as Marcus said, cheaper is not always better.
He did an experiment, where an experienced welder made more profit than the cheaper one. When the employees are experienced, they save you a lot of time and their expertise helps in increasing the profit.
If your business lacks the process, your company's profit will go down, because consistency and process are the foundation of a business. In an episode, Mike and Kathleen, the owners of "My Big Fat Greek Gyro", appeared.
Mike and Kathleen used to operate franchises of their business in different locations but because their process was not smooth and well thought out, they struggled greatly with consistency. Due to the process not being thought out, each location looked and operated differently and delivered an inconsistent customer experience.
Marcus simplified the process of orders, updated the menu options and added fresh, easy-to-prepare ingredients, and branded the franchises consistently across every location. He even changed the name to "Simple Greek: to better align with their new simpler process. With his complete revamping and hard work in his business, it is important to understand how important 'the process' is in a business.
A business without a good product is nothing but a failure of a business. It is not always only about the innovation or creative products, most of the time it is all about the execution of the right product to the targeted customers. A great example is INKKAS shoes, the owner of the company complained in the episode about slow sales of his product.
Dan mentioned that the growth was going down after introducing the new shoe designs and that their customers liked their core product. Marcus explained to them that they must focus on their core product until they are stable enough to launch new products.
When it comes to profit, apart from these three major things it teaches you how a business can go wrong and how businesses take consistency and well-thought-out long-term plans.
Must Read: BORDERLESS INTERNET: WHAT ABOUT CRYPTOCURRENCY?
Shark Tank
Shark Tank is one of the most popular business reality TV shows worldwide. The TV show is based on entrepreneurial pitching, where a panel of investors, also called the 'sharks' host this show, where entrepreneurs present their business ideas in front of the sharks and seek the investment in exchange of equity.
This TV show was started in 2009 in America and now is broadcasted in many other countries. The concept of this TV show is to appreciate the young entrepreneurs who do not have the resources to start their own businesses. In order to execute their ideas the new entrepreneurs have to present their complete business plan and it depends on the Sharks if they want to invest in their ideas or not.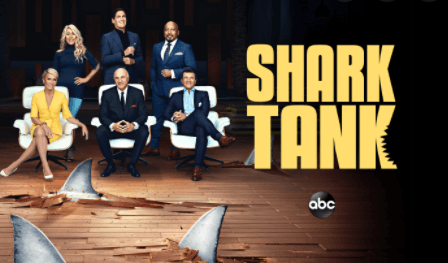 It may seem easy, but Sharks are the real-world businesspersons who know all about how to make a business grow and also how a business might not grow, so when they do pitch, they know that the business idea is stable.
When it comes to learning from this TV show, we all know how everyone wants to be an entrepreneur these days but it is not that easy to take risks. This TV show may help us a lot.
Investors in this show are self-made entrepreneurs who had to go through major hurdles in life to reach where they are today, so the people who watch them and the people who pitch their ideas there at the show have a lot to learn from them.
Their experiences teach young entrepreneurs how one can start a business from scratch and run it smoothly. They are taught that only passion is not required to be a good entrepreneur and that it takes a lot more. If you want to watch Shark Tank or similar reality TV shows uninterrupted, we suggest checking out Spectrum Silver Package, it is widely available and allows you to watch content live and on-demand.
On this TV show, there is a lot to learn. Several presentations on new innovations are pitched, and while they may seem easy to execute and good business ideas, they cannot be executed when the sharks tell them the problems in their business ideas.
Similarly, there are many ideas we carry in our minds but we never realize if those ideas are easy to execute and what problems could arise if that was our business model. What we learn from this show is how the investors question the ideas and correct the presenters' mistakes.
Not everyone who presents is able to get investment because as we discussed, carrying innovative ideas cannot make everyone an entrepreneur and it takes a lot more. Watching this TV show can make you learn about the things that people commonly do wrong in their businesses, and also the things that make people succeed.
Besides, we often think that our business idea is unreal but watching and learning about people's ideas gives us great motivation and confidence to carry out what we have planned.
So, if you are a business enthusiast, watching these two reality TV shows can teach you a lot about how to handle a business well, and will motivate you to work on your idea. Watch these two TV shows now and learn what you should do about your business.