Disney+ is a streaming app that was released in November 2019. The app offers users various content, including movies, TV shows, and documentaries. Given the high demand for Disney+ and the number of users already using it, many people are likely wondering how much it costs to develop this app. If you want to get Disney Plus Outside the US, this blog post is for you, so keep reading.
What is the Cost of Developing the Disney+ App
Three essential parameters can be used to estimate the development cost of a video streaming service like Disney Plus.
How many features are you adding to the application?

How many platforms do you want the application to be compatible with?

The location of the company you are working with to develop entertainment apps.
The first aspect that differentiates a $10,000 application from a $100,000 mobile app is the number of functionality, along with the technology stack. The term "mobile app complexity" refers to this distinction.
Light Complexity

– This edition contains user registration, a payment gateway, a video gallery, social media integration, a simple video player, a search, and settings.

Medium Level Of Complexity

– The light edition includes additional localization, subtitles, and an improved video player.

Heavy Complexity

– The elements stated above plus the ability to find friends, receive push notifications, talk, add reviews, and remark.
The number of platforms an app like Disney Plus will run on is the second aspect that influences the development cost. The cost would increase as you switch from one platform, such as Android or iOS, to both Android and iOS. The price will continue to rise as you include more platforms in the mix.
The third element is the region your joint mobile app development company is headquartered.
How you create a video streaming program like Disney Plus influences its pricing. East to West, per hour, mobile app development costs vary. In western countries like the US and Australia, the average hourly income is $80 to $200, but in India it's around $25 to $80.
Application Design Cost For Disney+
It is challenging to develop a video streaming application to be well-known in the currently saturated market. Your video streaming service's feature set and style will ultimately determine your success.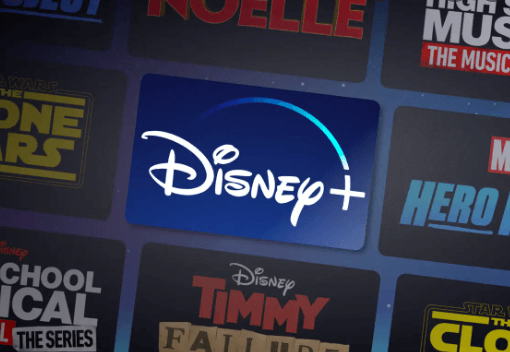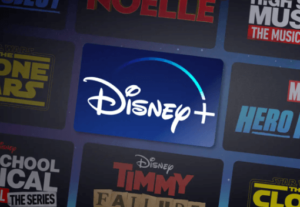 The cost of hiring the former is high. The second is not. Disney+ is a video streaming service that was created to enhance engagement and reduce clutter. When describing the Disney+ design, the ideal term is "Simple."
The user interface is primarily concerned with grouping the content into rows that users may scroll through based on their suggestions, carefully chosen options, and recent releases. A carousel featuring some priority titles, especially more recent theatrical releases, is in the top row.
The material produced by Walt Disney Studios is the main focus of the Disney Plus app, not the actual product. Considering the aforementioned MVP-like features, elements, and design range, the range that we can establish is USD 150K to USD 200K.
Let's move on to the commercial side of the Disney+ like application development cost now that the financial and logical aspects have been taken care of.
Must-Have Apps on Disney+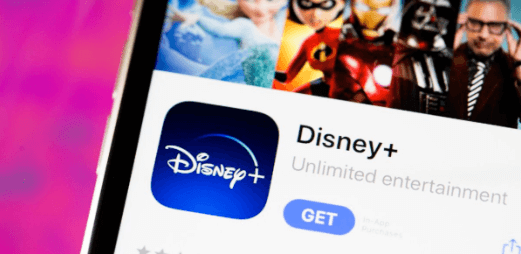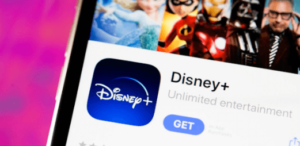 These elements are crucial for figuring out how much your software will cost and how successful it will be. So that you can more accurately assess the purpose of each feature, let's take a closer look at it.
The process of authenticating users is one of the important aspects of any streaming video business. When logging in, the process of submitting user information should involve just a few simple steps. Users can also sign up for your app through their social networking accounts, which is another great avenue.
If you want to improve user engagement with your app, you need to give users the ability to share links to streams and give them the opportunity to join different social media sites. Users of your program should also have the ability to view the content they have previously watched, recall their settings, and dismiss any previous interactions.
Make a request to the developer of the software you use to stream videos that include settings for the user's profile. These settings should include a watchlist, help sections, account settings, display settings, login, and logout.
Undoubtedly, releasing new software in a developed market is difficult. However, you'll be able to draw devoted viewers to your streaming video service more quickly if you incorporate this function.
Customers can do so without having to take any extra steps or worry. This will make it simpler for anyone using your video streaming app to buy a channel membership or a goods directly from the app.
The search feature is one of the key components of any mobile video streaming software. However, accurate content may be found across many categories by using the search tool. The app needs to have particular types for users to browse through.
To make things simpler for users, the app offers a search function. Netflix, for example, has separated its material into three groups: genre, series, and movies. Restricting the categories is encouraged, though, while you are just getting started so that you and the app developers will have the opportunity to distribute content manually among various sorts.
Security from Screen Recording
This feature is beneficial to both you and your content partners. Unquestionably, this feature is necessary for a program like Disney+. Why would one necessitate the recording of content that is copyrighted and requires a license to broadcast elsewhere?
Also Read This: Bob Chapek Net Worth | Chapek's Family & Residence
Conclusion
Establishing a streaming app like Disney+ can be expensive, depending on features and functionality. DIY platforms are inexpensive and offer many functions. Developing your own streaming software may be more expensive if you want unique features. It's important to consider ongoing maintenance and upgrades as your app develops and changes. How much will your streaming app cost?