We understand that it is not always feasible to employ an interior designer who will help you design the home of your dreams. However, this does not mean that you can't design your space yourself. And while we respect and appreciate the work interior designers do with their creativity and knowledge, we also understand that they are not accessible to everyone. These tips will help you design your home yourself to create a creative and comfortable environment.
Draw your home Inspiration
Before you get started with designing your home, you need to dram inspiration. What this means is that your design needs to be inspired by something that makes you happy- a particular kind of aesthetic, a painting, a book- whatever it is, your inspiration will be the core for designing your home.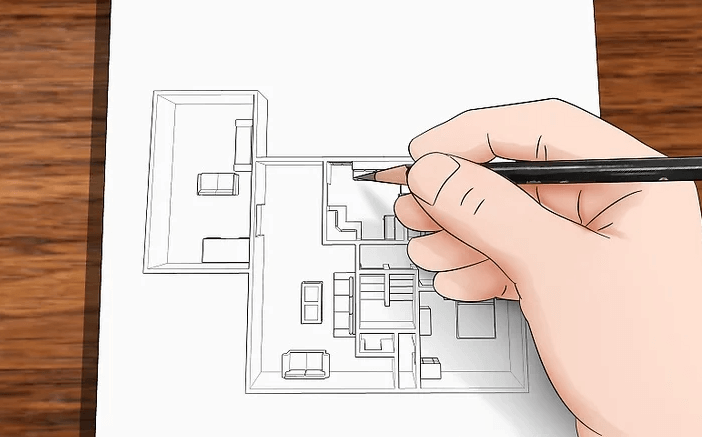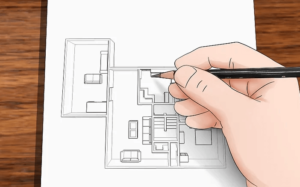 The easiest way is to build mood boards and then decide which one you would like to go with. Magazines as well as Pinterest and Instagram can help you in making these mood boards and/or get inspired.
It is important to remember that your home needs to speak only to you. Whatever design you come up with should feel true to yourself rather than a particular interior design style or aesthetic. It is always good to mix a few different styles of design that you like to create a customized home design.
Decide the tones
Once you have decided on the kind of style or mood you want your home to have, it's time to decide the tones or colours. Look at your mood boards and see which colours are the most prominent. It's always good to choose 3 colours- One for the walls, one for furniture and one for accents.
What this means is that you first need to decide the main colour. It's ideal to choose a neutral colour if you want to use vibrant colours in your furniture and décor, but really, it's up to you! It's important to remember that the amount of colour also depends on your lightning. When you've got a vision board going for the interior design, Melbourne Picture Hangers, Professional Picture Hanging is a professional and trusted company to help with installation.
Consider investing in tall windows that bring in lots of sunlight. This will make your space feel bright and airy and will improve your mood significantly. Match your curtains to either the colours of the larger furniture accents or to the colours of the décor- this will make the space look cohesive and balanced.
The three-colour theory is the best way to go about when choosing colours to design your home. If you want to go for just one colour, try choosing 3 shades or tones in that colour to make your space look bright and well… not boring.
Don't shy away from the home texture
The texture is as important as colour when it comes to interior designing and it's super fun! You can experiment, get creative and go wild with textures- Using wallpapers or patterned walls, rugs, décor, couch, or seat preferences- all of these things add texture to your home. They are especially important if you are going with the same colour scheme in your home. Choose the fabric and textiles that are comfortable and fit into your vision.
These textural elements will add personality to your room and give it a character. For example, if you are going for the same colour scheme, go for velvet couches, linen curtains, wooden furniture, woven baskets, and gallery walls around the place to create a warm and comfortable environment.
It is also a good idea to wall mount your television to get rid of the hassle of having to hide chords or having a television unit. To contact professionals click here  to help you mount your television.
Experimenting with your textures and mixing different kinds of textiles can help you define your aesthetic better. Don't be worried if your design turns out different from your mood boards as long as you like it.
Must Read: Single Wide Mobile Home Renovations Tips for 2022
Plants and flowers can make a huge difference
Trust us, plants and flowers in every room can make your home look so much better. Not only do they add colour, but also provide a natural element that can make your space look luxe and cosy. Use textured plant pots and vases to add colour to the room. If you prefer a more wooden look, you can use twigs or white flowers and plants to decorate.
When you design your home, try to avoid fake plants and arrangements. They not only contribute to plastic consumption (which is bad in itself) but also defeat the purpose of adding them. Rather, go for dried flowers or easy to handle plants if you want to add the green elements but don't have the green thumb.