About 75% of the world's population (and about 72% of America) now uses social media. In fact, consumers now spend approximately 2.5 hours on social media every day. With a strong social media marketing campaign, those consumers can become paying customers.
Without a social media marketing strategy, however, you could miss the chance to grow your business. In fact, your competitors might have an easier time appealing to those consumers instead.
Don't let that happen! Instead, read on to discover how to develop a successful social media marketing plan today.
Understand Your Audience
If you want to set your social media marketing strategy up for success, don't begin posting without a plan in place first. For example, it's important to research your target audience before you begin creating content. Otherwise, your content won't appeal to that target audience's interests.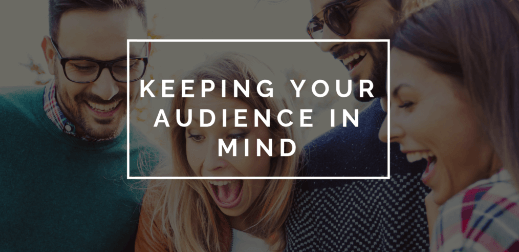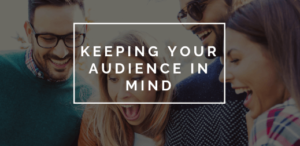 If your content doesn't appeal to their interests, they'll turn their attention to other brands online.
You'll miss the opportunity to gain social media followers and customers.
Before that can happen, define who your customers are by gathering demo- and psychographic research. For example, you might consider their:
Location
Language
Career
Education
Gender
Age
Hobbies
Interests
Pain points
Buying behaviors
Online behaviors
As you begin gathering audience research, consider creating buyer personas. Group your customers based on their demo- or psychographics. Creating distinct buyer personas will help you create personalized content.
Personalization will make it easier for you to appeal to each group's distinct interests.
Learn more about how your customers already behave online, too. For example, which brands do they already follow? Think about the hashtags they track and the content they engage with most often, too.
Gathering this research ahead of time will better inform your content. Then, you can start creating content for your ideal customers. Your customers will begin to realize that you understand their interests, needs, and pain points.
Pay special attention to the problems your customers face on a daily basis. Then, determine how your product or service can provide a solution. Providing helpful, useful content can help you attract more followers.
Consumers will want to return to your social media account for more tips in the future.
Establish Goals
If you want to develop a successful social media marketing strategy, define your version of success. What do you want to accomplish as you begin posting content online?
For example, maybe you want to boost engagement to learn more from your customers.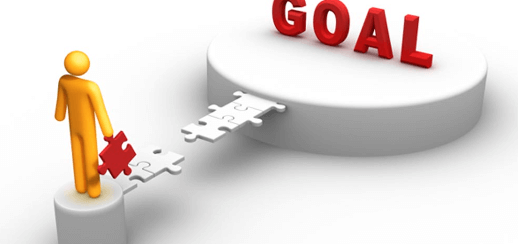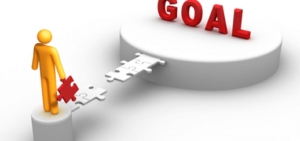 Maybe you want to demonstrate your experience and expertise to become a go-to resource or thought leader. Demonstrating your expertise can also help you boost brand credibility. Establishing your credibility could help brand trust grow, which could lead to future sales.
Maybe you want to direct consumers to your website instead. Perhaps you want them to complete a form on your site to ask for help.
Outline your specific goals. Then, set a key performance indicator for each goal you create.
Then, determine what social media marketing tactics will help you accomplish those goals.
For example, maybe you want to generate more brand awareness. Consider working with an influencer who already has a strong social media presence.
If you want to generate more sales, start creating shoppable posts. Show off your products to spark interest, too.
Establishing goals and KPIs can help you track your progress as you begin using these social media marketing tips. If you're not accomplishing your goals, it's time to use a different tactic.
Check Out Competitors
You can also gather competitor research to develop a better informed social media marketing strategy.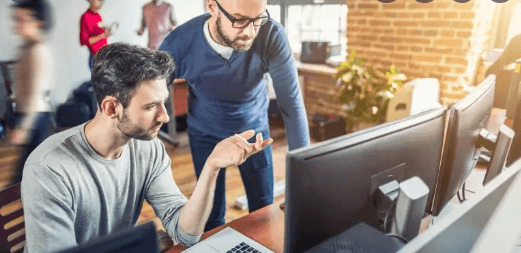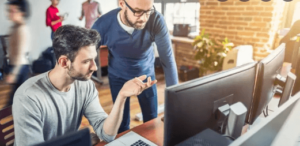 Look at the post your competitors have created in the past. Which posts generated the most engagement? When reviewing their posts, consider:
The day and time they posted
Post formats (still images, Reels, videos, etc.)
How often they post
The hashtags they used
Evaluating their social media marketing strategy can help you develop your own. First, note which posts generate engagement and which don't. Learn from the mistakes your competitors have made in the past.
Look at the hashtags they've added to their posts as well. Determine if the hashtags they've used have helped expand their reach.
Otherwise, consider which trends they're applying to appeal to more customers on social media.
Don't copy what your competitors have already done, though. Instead, make sure to develop your own strategy to stand out from the crowd.
Choose Your Platforms
Once you've gathered your research, you'll likely notice your customers spend more time on certain platforms than others. For example, users ages 18 to 24 are more likely to use Instagram than those ages 25 to 29 (75% versus 57%).
Statistics on EarthWeb shows that young adults ages 18 to 24 are also more likely than adults ages 25 to 29 to use Snapchat (73% versus 47%).
About 55% of Gen Z (ages 16 to 24) have increased their use of Instagram in the past year. Meanwhile, 67% of American Millennials have an Instagram account.
Make sure you're considering your target audience before determining which platforms to use.
Don't rush to use every platform under the sun at once. Instead, start your social media marketing campaign on a single platform. Then, use that data from that campaign to strengthen your overall marketing strategy.
Once you feel ready, start using another platform as well.
Perfect Your Profile
Once you determine which platform to use, take the time to optimize your profile.
First, make sure you're using a branded image. Choose an image that's eye-catching and high-quality.
Next, update your business description. Make sure you're providing valuable information about who you are and what you do. Include your company website and a branded hashtag.
Consider adding a call to action to your description as well. For example, you might encourage people to visit your website to learn more. You can prompt them to follow you for exclusive deals and updates instead.
Create Wow-Worthy Content
As you use these social media marketing tips, developing high-quality, branded content is key. High-quality content can help you generate more likes, comments, and shares. If your content is lackluster, however, your social media marketing campaign could fail.
Instead, use your audience and keyword research to create posts your customers want to find online. Then, use the right hashtags with each post to expand your reach. Don't use 30 hashtags for every post, though.
Instead, use four or five per post. Make sure the hashtags you choose are relevant to the content.
Otherwise, people searching using that hashtag won't click on your post if it appears irrelevant to their interests.,
When posting about your brand or offerings, make sure to include a branded hashtag as well. Consumers will have an easier time finding your unique posts online.
Also Read This: How To Stay Ahead Of Changing Consumer Behavior
Collaborate
You don't have to develop your social media marketing strategy alone. Instead, try to collaborate more often.
First, consider promoting other brands in your local area. Those brands might decide to mention your company as well. Then, their existing customers will become aware of your local businesses.
Otherwise, consider working with influencers this year. Influencers already have a strong audience of loyal followers. You can leverage that brand trust to encourage new consumers to trust your brand, too.
You can also start sharing more user-generated content (UGC). Show off photos of consumers using your products.
Interested, on-the-fence consumers might decide to give your brand a try if they see people like them using your offerings. Then, you can start attracting more people to your brand.
Also Read This: 4 Ways to Use Email Marketing to Max Out Your Client List
Host Contests
You can also generate more followers, likes, and engagement by hosting contests.,
Consider offering customers free products or an exclusive they can't get anywhere else. The exclusivity could help you leverage the fear of missing out (FOMO). You can also leverage FOMO by reminding consumers they have a limited time to apply.
Ask them to like your contest post to apply. They can also gain submissions by tagging friends, following your account, or sharing the post in their Stories. These methods can help you gain new followers and more engagement.
When promoting the contest on your own Stories, make sure to use the Countdown timer. Remember, the limited-time offer could prompt them to take immediate action.
Encourage Engagement
When writing your captions, look for ways to encourage more engagement. For example, you can add a call to action prompting people to comment. Ask your followers for their thoughts by writing open-ended questions, too.
Generating more engagement could encourage the algorithm to boost your posts, allowing you to reach more consumers.
If you're struggling to generate engagement, consider using tools that can help. You can check it out here to get started.
Track Trends
If you want to remain relevant online, make sure you're tracking the latest trends.
For example, shoppable posts are becoming more popular. Consumers can remain on the social media platform to shop from your eCommerce store.
You can also host live videos to engage consumers in real-time.
Cross-Promote
Once you begin posting content on more than one platform, cross-promote. Then, your followers on platform A can find your account on platform B.
For example, you can start sharing your TikTok videos in your Instagram Stories.
Social Success: Improve Your Social Media Marketing Campaign Today
Developing a strong social media marketing campaign can help you attract new customers. Get started by using these simple social media marketing tips. Then, take the time to review your data.
Use your data to adjust your campaign as needed to generate more results!
Searching for more useful advice? You've come to the right place.
Check out our latest articles today for more advice.