EASY TIPS ON HOW TO STAY AHEAD OF CHANGING CONSUMER BEHAVIOR | The maxim that says, 'Change is constant' remains true in the business industry. Through the years, the industry has seen how trends in marketing, customer service, and product development come and go.
But these aren't the only things that change in the industry—consumer behavior has also evolved and will continue to evolve in the coming years.
Businesses need to stay ahead of changing consumer behavior. Creating products and services that aren't currently in demand can put your efforts down the drain and make it easier for competitors to take over. Failing to keep up with the changes in consumers' behaviors can also result in loss of profits and customers.
Regardless of how fast your consumers' behaviors change, there are many strategies to ensure that your business isn't left behind. Here are tips to stay ahead of changing consumer behavior:
Make Use Of Interesting Blog Posts And Reviews
Keeping up with the times can be challenging if you don't have any information to benchmark. Sure, you're willing to change your business processes to better suit the demands of your consumers, but how and up to what extent?
Taking the time to read an interesting blog post and reviews will make it easier for you to stay ahead of changing consumer behavior. Blog posts about current trends will allow you to view the business landscape in a bigger picture.
When consumers leave comments, you'll know which works and don't, giving you a better idea of how to improve your existing strategies.
For example, if several consumers leave comments on how inconvenient it is for them to collect direct mail from businesses, this should prompt you to look for better, more innovative solutions. Instead of direct mail, maybe you can use emails to communicate with consumers.
Must Read: How Consumer Lending Uses Open Banking?
Be Wary On What Your Competition Is Doing
Before you entered the industry, you likely studied your competitors—who they are, what they offer, and what makes them different.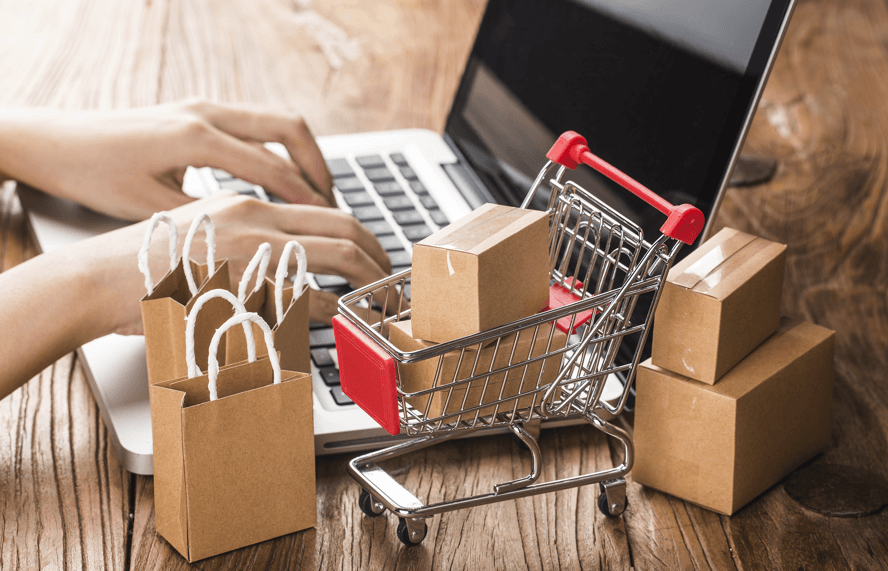 If you want to adapt to the changing consumer behavior, you need to go back to the start and examine what your competitors are doing again.
Are your competitors adjusting their prices? Are they reintroducing products and services that were developed years back?
Are they boosting their digital marketing efforts? It's crucial to regularly monitor the activities of your competitors to know which works in your industry.
Keep Moving Forward
If you excessively focus on the present, you'll lose the resources to think about and prepare for the future. In worse cases, spending too much time and effort in the present will put you in a situation where you're regularly playing catch-up once changes occur in the industry.
To stay ahead of changing consumer behavior, always keep moving forward. Even if you already have a significant market share, don't be too complacent as your competitors are likely thinking about how they can do better.
If your competitors are exerting a lot of resources in creating a website, take one step forward by looking for innovative ways to improve yours.
You can invest in 24/7 live chat software, revamp your call-to-action buttons, or utilize online appointment schedule apps. If your budget allows it, you can even hire an experienced developer to overhaul how your website looks and functions.
Must Read: 5 Best New Year gift ideas for 2021
Be Present Across All Devices
Because of the convenience, it brings, more people worldwide use their mobile devices to access the internet. In particular, younger consumers would choose to interact with a business or brand using their smartphones.
This simply means that having a weak mobile presence or creating a website unresponsive to mobile use is a missed opportunity to know more about your consumers.
Being present across all devices is a great way to stay ahead of changing consumer behavior. Aside from making your business more visible, this will also help you learn more about your consumers—who are usually visiting your website or app and what are their most common pain points when using your platform.
The information you can gain from various devices will help you understand the changes in your consumers' behaviors and allow you to develop solutions right away.
Consider A Refresh
A lot of people actually love change even though they might not want to admit it. This is especially true if the changes come with additional perks or benefits.
Consider giving this a thought and use this to influence your upcoming business decisions to stay ahead of changing consumer behavior.
When was the last time you developed and advertised something new to your consumers? If you run a five-star restaurant, have you considered adding more dishes to your menu?
If you're selling various products online, have you thought of getting your online brochure a new look and adding an interesting blog post to your website?
Instead of waiting for changes to happen, why not surprise consumers by anticipating their needs even before they do? This will surely allow your business to stand out from the competition and attract more consumers.
Remind Consumers That You're Present
Although consumers would want to take control of their buying journey, this doesn't mean that they don't need your help. You can stay ahead of changing consumer behavior by making your consumers feel that you're always present.
You can guide your consumers as they go through the buying journey or nudge them along the way by providing interesting blog posts about your offering. If you're a service-oriented business, remind consumers about their appointments days before.
Making consumers feel that you're always present will also give them peace of mind knowing that they can always reach out to someone if they have questions about your offerings. This is especially important if you're going to introduce something new to them.
Exert Effort To Adapt To Changes
Instead of fearing the changes involving your consumers' behaviors, understand these and look for solutions in order to adapt. The business industry is regularly changing, and dreading fear can hurt your business.
If you feel overwhelmed with how abrupt and significant the consumers' behaviors are changing, you may use this article as your guide. All of the information presented here can help you improve your existing strategies, so your business can survive and thrive long-term!