YouTube is one of the most visited online video streaming websites with over 800 million videos for all purposes from brand promotion to education to entertainment. So, to make your videos a success, you must ensure that they stand out amongst everything else on YouTube. A successful video can maximize your reach and viewership, along with increasing your brand's influence and sales. Here are some tips that would help you promote your videos on YouTube:
Promoting your videos on YouTube is majorly about presentation. The title of your video has a significant impact on its performance; it can make or break your video. The title should be catchy and grab the viewer's attention, as people crave entertainment and information.
You can use relevant keywords in your title to better describe your video. So, spend some time brainstorming user-friendly and engaging titles, around 40-70 characters in length. 
Optimize the visibility of the video
YouTube videos are shown up to 70 times every 100 Google search results. Moreover, in some cases, YouTube videos pop up before the traditional blogs or posts related to your search topic.
The YouTube Ads guide can help you increase your views. Some practices that you can follow for YouTube SEO are:
Include target keywords in your video's title and description.

Mention the keywords in your video.

Engage the viewer's perspective with comments, likes, subscribers, etc., to determine your video rank.

Make use of categories. 

Add tags to give more context to the video content.

Understand what the audience wants
The content you produce should align with what your target audience expects and wants. Whenever you're engaged in creating content, it is fundamental for you, as a content creator, to first understand exactly what your viewers want to see and read.
Additionally, study your competitors, the strategies they adopt, and which type of their videos have the most views. You can use YouTube Analytics to further understand the demographics of your audience, engagement, location, and other relevant and helpful statistics.
All this information would help you understand your viewers' requirements and decide the content of your video accordingly. 
Engage with the YouTube Community
YouTube viewers represent a growing community as they're engaged in liking, subscribing, sharing, and commenting on the videos they see.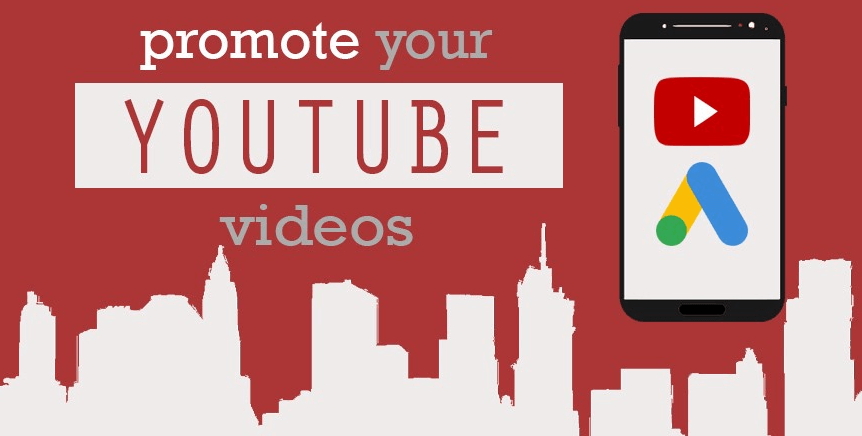 Any type of communication with the viewers is considered a great way of engaging with them. Moreover, engaging with the audience would help you create stronger bonds and connections with the viewers.
One of the effective strategies to promote your video on YouTube is to create custom thumbnails. Customizing thumbnails helps make your videos more appealing at first glance and gives them a professional touch.
You can make a standard template for the style and font to be consistent with your brand, as it would help you grab the viewer's attention. 
You may be covering similar topics as your competitors on YouTube. Thus, you can share your link in different comment sections and encourage the audience to watch your video, which will be relevant to the topic that they're watching. 
Additionally, if you want to re-use your posted content in the future, a YouTube Shorts Downloader will come in handy. With this tool, you won't need to start from scratch whenever you want to make new videos, saving you time and effort.
Target the search results
Promote your channel or video on YouTube by being mindful of SEO. Videos that cover keyword-specific topics are expected to rank well in search engine results. 
Host a contest or a giveaway
A contest or a giveaway is among the best ways to engage with users for YouTube. Hosting a giveaway will not only increase traffic on your channel but also encourage your audience to subscribe. Some of the best practices to follow when hosting a contest on YouTube are:
Follow the YouTube policies.

Give away a product as a gift that is related to your brand.

Be creative by incorporating user-generated content.
Must Read: Top 10 Best YouTube Analytics Tools
One of the most innovative ways to promote a YouTube channel is creating video series revolving around similar topics or themes. Series are the best and preferred option for creators as well as viewers.
It is comparatively easier to work on similar themes for creators. On the other hand, users find all they are looking for in the same place, ensuring they view your video and visit your channel. 
Embedding your videos would help improve the conversion rate and keep the visitors hooked to your page for a longer time. Thus, embedding the videos would help to promote the ads on Youtube.  
Create a list to organize the content
The more videos you create or upload on your channel, the more difficult it becomes for viewers to navigate through your videos. This is where a playlist can be helpful.
Playlists help categorize and curate your videos and organize the channel along with it, and make your audience want to binge-watch your videos!
Increase viewer engagement with calls-to-action
Your videos can create a connection with the viewers simply by asking for engagement. Also, you can drop your CTA or link to other videos to increase the views. 
Try live streaming to promote your videos
Live video is one of the latest trends on social media platforms. YouTube is also offering live streaming of videos to match the latest trend. Some examples of live YouTube videos are webinars, live tutorials, Q&A sessions, and product demonstrations. 
Collaborate with brands and other creators
One key growth strategy to expand your brand is collaborating with other brands or creators on the platform. Each collaboration with a brand would help you get exposed to a new set of audiences.
The key to a successful video on YouTube is to find the right brand or creator for collaboration. 
Run a paid ad campaign on YouTube
You would get more visibility for your business through paid promotions. Some of the ad formats available on YouTube are overlay ads, display ads, bumper ads, and sponsored cards. 
Conclusion
Promoting a video on YouTube successfully can't happen accidentally, by default, or by luck. You can make use of the tips mentioned above to promote your videos on YouTube.
Each tip mentioned above would help you grab the viewer's attention and attract more subscribers to your videos or channel, ultimately impacting your business's sales.