Rich media in emails refers to the visual-based elements that enhance your message and act as a supporting prop for your email copy. Rich media includes static images, GIFs, APNGs, videos, and cinema graphs.
Every day, some 319.6 billion emails are sent by marketers around the globe, and not many of these email developers use even HTML email templates, let alone rich media.
Thus, using it in your email design gives you an upper edge when it comes to securing extra visibility and helps improve your engagement rates.
It adds visual delight, and your email becomes more appealing and presentable. This article walks you through each type of rich media used in email design. Let's begin.
Must Read: How Can Email Help with Boasting SEO Ranking?
Different Types Of Rich Media Available For Email
Rich media is a vast range of digital media that takes advantage of the sensory features of the viewer. They help complement the reader's intent which would have otherwise required comprehensive text.
With visual elements, email developers would be required to use long pieces of email copy, which will eventually lower the recipient's interest as they receive a total of 126 emails a day on an individual basis. Let us see how you can use different rich media in your email templates.
#1 Static Images as Rich Media
Any form of imagery – illustration, photos, without any movement is categorized as a static image. PNG (Files retain the details at the cost of larger file size) and JPG (files have smaller file sizes but also lose some detail during compression), Among the two, JPEG is a better choice since we need to keep the email file weight under 100 KB.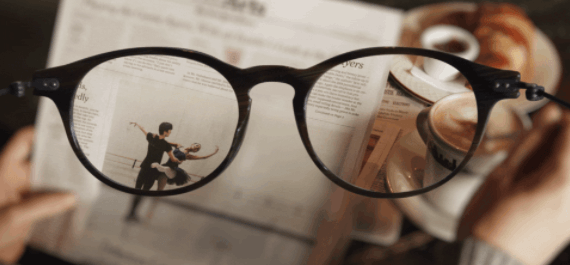 Images are an awesome way to represent ideas graphically instead of using text. In the below example, you can see how Binned Art leveraged static images to connect with their readers' imagination:
Limitations: Most of the email subscribers block images from unknown email senders. Your clients need to enable auto-download images, or they will see only blank boxes.
#2 GIFs
A GIF is a stockpile of frames that change in pre-set duration, giving the impression that the image is animated. Using GIFs, you can also fit larger amounts of content into your GIF by including various information in different layers.
GIFs are comparatively smooth to create if you have appropriate resources. GIFs showcase movements and conglomerate concepts more easily than text or static images, which can help in increasing conversations.
Moreover, as GIFs are considered changes between the frames, you can also experiment with different frame durations. It is favorable to cap the GIF file size 200 KBs. APNGs are considered a modern alternative to GIFs.
Limitations: Owing to rendering-engine limitations, LotusNotes and Outlook do not support GIFs; only the first frame will be displayed.
This makes GIF usage for emails very tricky if an enormous segment of your subscribers are likely to use Outlook. Either keep vital information in the first frame, or you can use the GIFs to convey non-essential information.
#3 Cinemagraphs as Rich Media
A cinemagraph creates a looping effect in the foreground/background while the other part remains steady. This helps to draw your subscribers' attention towards this unique detailing style. When you need to highlight a special portion or specific content of your email, cinemagraph works best.
Cinemagraphs are like GIFs with a simple twist – only one element is the background is animated, while the rest of the image is static. Also, cinemagraphs are stored in the GIF format, and as the name indicates, they are oriented to produce a cinematic effect.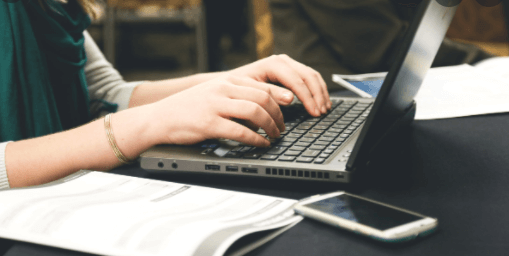 Limitations: However, a cinemagraph encourages more engagement; using it in your emails has a few limitations. Few email subscribers like the newer version of Outlook do not deliver cinemagraphs. And will show only the first frame as a fallback image. Moreover, the file size of an email containing a cinemagraph will be considerably big.
#4 Videos
Videos maximize the amount of information you want to communicate in the limited space of the email. By embedding a video in your emails, you can greatly enhance customer engagement rates.
Subscribers prefer videos over written content as it is a more friendly form of information consumption. Statistics show that the video, when combined with email, can boost click-through rates and conversions by up to 300%.
As on the internet, auto-playing videos is not an ideal user experience. You can simply add a video sales pitch to your email by uploading a third-party site (like YouTube, Vimeo) and embedding the URL in your email. This helps keep the email file size low.
Limitations: Embedding videos as <HTML 5> property is supported only by some email subscribers such as Apple Mail, Samsung Mail. You probably need to use a GIF or image with a link to the video as a fallback. Layer it underneath the video frame and, using conditional coding, make it visible only to non-supporting email client subscribers.
Wrap Up
Rich media in emails are an intrinsic part of visually attractive emails. All rich media come with some costs, like longer load times, increased data usage.
But with proper deployment in email can keep your emails on brand, increase user engagement and help to differentiate your campaigns in a crowded inbox.
Some of the most advanced features like static images, GIFs, cinemagraphs and videos require appropriate settings, but as an HTML email developer myself, the increasing support over the years is surely assuring, I hope this article helps you understand why you should use rich media in your email design strategy.
Author Bio
Kevin George is the Head of Marketing at Email Uplers, one of the largest company which specializes in converting PSD to email templates. He loves gadgets, bikes, jazz, and breathes 'email marketing'. He is a brand magician who loves to engage and share insights with fellow marketers.