With the best premium microphones for streaming, your voice will be heard loud and clear in all conditions. Poor sound is a reason why viewers quickly leave a broadcast, but the sound quality is not the only thing to consider when choosing equipment. The best headset for under 100 is a great addition to a microphone.
Blue Yeti
Despite its name, the microphone is not limited to one color. It comes in ten variations such as satin red, slate gray, platinum, turquoise, space gray, and more.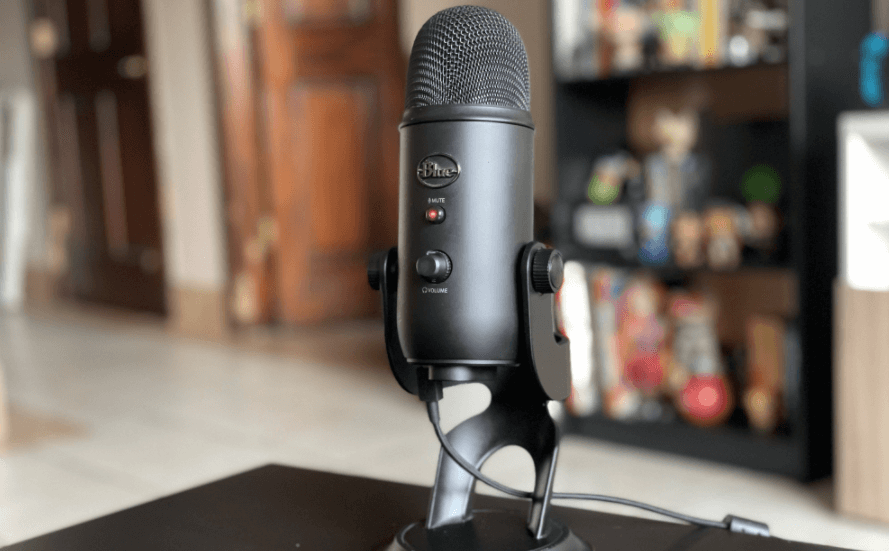 Blue Yeti is a versatile device. It supports switching between bi-directional, omnidirectional, and cardioid polarity. Tri-capsule technology allows recording clean vocals, handling voice calls, and recording podcasts. It's perfect for gamers, too. It takes the quality of your content to the next level.
Pros:
Easy installation and setup
Lots of colors
Blue Yeti X (One of the Best Premium Microphones)
The Blue Yeti X has some advantages over the Blue Yeti. It comes with four microphone capsules that enhance the sound quality and allow you to adjust the audio pickup focus for a specific situation, whether it is a Stream, Conference Call, or ASMR recording. The design of the stand will allow you to choose the angle of the capsule, and the colored LEDs will further enliven the design of the device.
In addition, Blue has a special offer for fans of MMORPG. Blue Yeti X World of Warcraft Edition microphone is loaded with many samples of sound effects from WoW so that you can talk with the voices of the characters of the game. There's also a visual upgrade: the stand of the device is decorated with runes from World of Warcraft.
Pros:
Simple but stylish design
Lots of samples to change your voice
Works in a variety of scenarios
Razer Seiren Emote
One of the best gadgets for streaming. A key advantage of the Razer Seiren Emote is the ability to play emoji on an 8-bit display. It supports a wide range of images and is able to respond to chat. With the Emote Engine application, you can choose from more than 100 ready-made icons, including animated ones.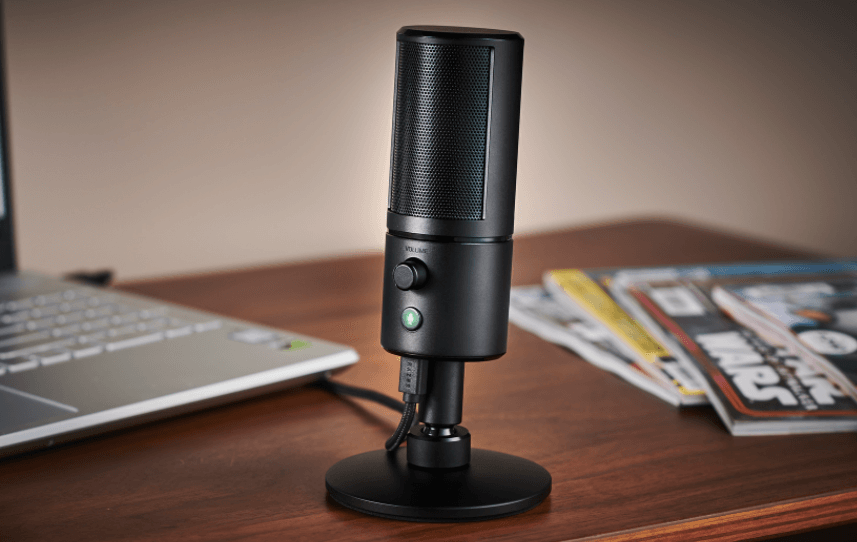 At the same time, the microphone uses a hyper-cardioid pattern and picks up the smallest shades of voice. It suppresses background noise and is compatible with various tripods. Yes, it has a rather high price, but in this case, the high cost of the microphone is justified by its quality.
Pros:
Quality build
Additional screen with emoji output
Excellent voice capture
Rode NT
Rode has been producing high-quality audio equipment since the early '90s. The Rode NT USB is one of its best offerings. It's a professional-grade microphone, and it's aimed more at musicians than gamers.
You can use it to record an instrument or a vocal part. It is perfect for any studio work of this kind. It is controlled by the controls located above the 3.5mm headphone jack.
The microphone has a cardioid directionality and zero latency. It supports 16-bit resolution audio capture, powered by USB. The frequency range is 20 Hz – 20 kHz. The Rode NT USB comes with a pop filter. It is attached to the bottom of the microphone with a knob and is able to suppress external noise.
Pros:
JFET impedance converter.
Zero latency
Quality accessories included
Must Read: 10 Best Companies To Consider For Your Web Design
Razer Seiren Elite
Despite the abundance of competitors, Razer remains one of the best peripheral manufacturers out there. Many users will likely think the Razer Seiren Elite is too contrived, but professional gamers will definitely appreciate it.
In gaming peripherals, latency is a critical parameter. The lower it is, the better. Best of all, when there is none. The Razer Seirēn Elite has zero-latency monitoring. In practice, that means your teammates will hear your voice in real-time, not 5 seconds later like they do with low-quality audio equipment.
Crystal clear sound is ensured by a high-pass filter. It will eliminate most of the unwanted noise. But if all of the above left you indifferent, the digital/analog limiter is sure to impress.
Pros:
Quality build.
Delay control