Owning an online business that helps you rake in the moolah is on the wishlist of many entrepreneurs. However, creating a website is just about winning half the battle. You would also want to increase traffic to your website either organically or through paid means.
Well, mostly organically! If you have looked up every trick in the book, only to be met by disappointing results, we are here to help you with ten solid, tried, and tested actionable ways to drive high website traffic.
Without wasting any more time, let's get cracking!
1.  Invest in an SSL certificate:
Wondering about the connection between investing in a cybersecurity product and expecting higher traffic? Allow us to do the math for you.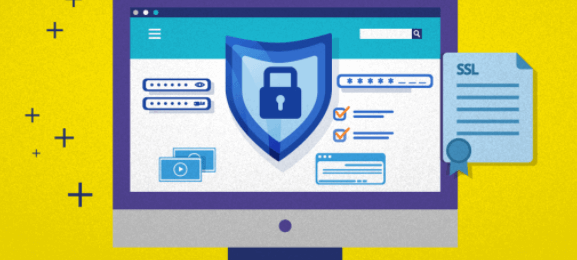 Today's customers and web browsers are extremely well informed. Whenever they attempt to browse a website or a blog, they look for the secure padlock symbol in the address bar. This signifies that the website offers a secure and encrypted connection and runs over HTTPS protocol.
Simply put, HTTP + SSL = HTTPS.
Also, Google uses the presence of an SSL certificate as a tie-breaker. So, if you wish to rank higher on SERPs, you must invest in one right away, if you haven't already.
Secure Socket Layer, commonly abbreviated as SSL, is a security protocol that affords an encrypted connection for the in-transit communication between the web browser and the client-server.
This eliminates incidences of Man-In-The-Middle attacks, thereby keeping your customers' PII (Personally Identifiable Information) such as debit card, credit card details safe.
So basically, you rank higher on SERPs, secure your customers' details and gain their trust. This ultimately leads to higher traffic volumes and greater conversion numbers. Excited? You should be!
Investing in the right kind of SSL certificate is as important as buying one. With many available options, choosing the perfect one that suits your unique needs can be a task.
For eCommerce businesses, wildcard certificates are highly recommended because, with a single wildcard certificate, one can secure an unlimited number of first-level subdomains such as blogs, payments, product collection pages, etc., under the chosen primary domain.
2.  Curate Guest Posts for other Websites:
Publishing guest posts is a tried and tested way of driving fresh traffic to your website by reaching new audiences. Simply put, a guest post refers to any piece of content that you publish on another person's website or blog.
To successfully attract traffic by this method, you need to research blogs and sites with a high domain authority that your target audience is likely to follow. This will help you garner backlinks, enhance referral traffic, and improve SERP rankings.
Once you are thorough with their guest posting guidelines and the editor has approved your intended topic's summary, ask the publication if they will share the post on social media and design to tag you.
3.  Repost Old Artiles:
While chalking up a content strategy, you are most likely to create new blog posts. However, sometimes it also makes sense to repost old blogs that did well before.
If there is a long gap between the old blog's publication and the current date, it will understandably receive less attention. So to introduce it to the new audience, you may consider reposting it. However, you must proceed with caution while reposting old articles to avoid incurring "duplicate content" penalties.
4. Curate Quality Content That Stands the Test of Time:
We cannot overemphasize the importance of creating and publishing value-adding content that delivers what the web visitors are looking for! This may seem like an obvious step but is often an overlooked aspect of content development.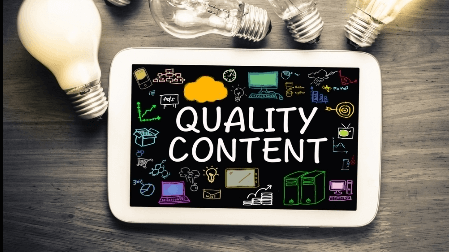 Content marketing is the need of the hour because people search for content specific to their queries, and when they do so, your content must be there to answer them.
For example, it is proven that websites with an active blog section attract 434% more search indexed pages than those without a blog section.
When you post well-researched content regularly, website traffic is bound to improve by leaps and bounds!
Keep the Buzz Alive on Social Media:
We all agree that we live in an increasingly virtual world where viral content has the potential to turn the tables for any online business! So capitalize on social media's power to the best of your ability in the following ways:
Engage, engage and engage! Customers love brands who reply instantly to comments and DMs on social media platforms. If you already don't have one, hire a social media manager on a priority basis.
Employ the power of hashtags to increase views amongst interested audiences.
Hit up influencers related to your brand ideology and take your social media game to the next level!
Post snippets of your latest content pieces to get people hooked and help your content go viral.
Begin Podcasting:
When you engage the maximum senses of your consumer, your brand is bound to garner enhanced visibility. In today's fast-paced world, people don't have the time or attention span of consuming long-form written content, so you must invest in creating audio content that people can listen to on the go.
Curating easily consumable, quality content should be your mantra. If you are worried about the technical aspect of creating audio content, allow us to allay your fears! All you need is a phone and a pair of earphones, and you are good to go!
You can post audio content on easily-accessible platforms like iTunes and Buzzsprout, etc.
Maximize Email Marketing:
This is an affordable and powerful way to drive high traffic to your website, and this one should find prominent mention in your marketing plan.
Make the subject line catchy and enticing. Try to backlink your site in every mail that you send to improve website traffic and ultimately enhance conversions.
Ensure that your emails are optimized for viewing on mobile screens because 46% of all emails are viewed on mobiles.
People love receiving personalized messages because it signifies that the brand cares about its consumers and delivers personal attention. Capitalize on this fact and send personalized emails with the subscriber's name in the salutation.
Mutually Exchange Backlinks with Sites that Echo Your Brand Ideology:
Growing mutually is always better than growing alone! Research about similar sites that are willing to exchange backlinks. If done properly, this can lead to an unparalleled increase in views and site traffic.
Conclusion
We have covered all the essential and actionable ways to drive high traffic to your website, from backlinking with relevant sites to posting quality content. However, do not forget to up your cybersecurity game and keep hackers away. Do invest in the right kind of SSL certificate and watch your website traffic soar sky-high!