Summer school is taught outside the regular school term, during summer holidays. Junior summer schools in particular aim to prepare and enhance students for high school and beyond. As part of key stage two, the junior age range is from seven to eleven years old.
Summer schools will help set students on a path of academic success. Whether this is introducing them to STEM fields, or strengthening their skills in English, there are a number of inspirational summer courses.
With so many summer schools available it can be hard to decide which summer schools are the best, and which summer school courses are most beneficial. This article aims to answer this question to explore the best summer school courses in the world.
What are the best-rated summer schools for juniors?
A number of different summer schools feature in this article, each with their own unique qualities. The prestigious Oxford Royale Academy, for example, provides award-winning mentorship at some of the finest boarding schools in the UK.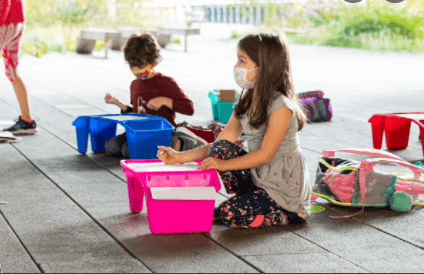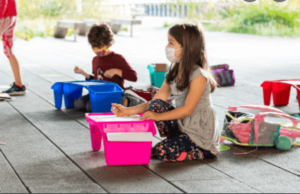 The New York Film Academy provides unrivalled tutoring in film and media. This includes acting and creating film, among other skills. ID Tech provides modern tech-based courses that many children love, such as video game design. EXPLO allows students to fully customise their experience, by choosing from a seemingly endless supply of subjects and activities.
Champittet Summer Leadership Camp aims to enhance their student's personality skills, such as building leadership qualities.
Oxford Royale Academy Junior Summer School
Oxford Royal Academy is an award-winning, prestigious summer school provider. The course provider has been shaping the minds of students for 18 years. The institution has some of the best facilities, and teachers in the world.
Students are housed and taught in one of the most prestigious boarding schools in the UK – Uppingham. This beautiful English boarding school dates back to 1584 and, is the perfect setting for boarding school life.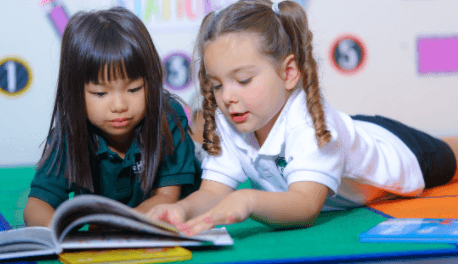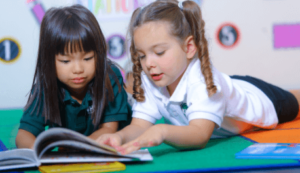 The expertise of this inspirational summer school is highlighted by the numerous awards they have achieved, including three Queen's awards. These summer boarding courses have hosted many international students. Over 170 nationalities have been taught at this summer school. Over 25,000 national and international students have studied at these summer courses.
A number of junior courses are taught from summer school ages eight to twelve. The establishment teaches academically challenging summer courses, such as:
Fantastic futures (8-9). This aims at building an early philosophy of independent learning. Challenging students with thought-provoking questions such as: "The rise of the robots: a threat or service to humankind?" It also gives insights into STEM fields, humanities, arts, and language.
Junior English programme (8-12). This aims to efficiently improve English proficiency in all aspects including; reading, writing and listening.
Discover arts (10-12). Key weekly questions are asked in this course also to challenge independent thinking about art. Moreover, the course immerses the student in all aspects of the art world, including; literature, film, art, and design.
Discover STEM (10-12). Again critical thinking in this subject is encouraged with weekly questions. A previous example is: "Can technology and engineering alone help us achieve sustainable cities?" This STEM course prepares students for topics such as; science, technology, engineering, and mathematics
Of course, the aim is to improve the logical thinking and academic ability of the students. However, this can also be a fun experience for students, such as sporting activities and trips are also included as part of this summer school.
New York Film Academy
The US is known globally for its film industry. As such, the New York Film Academy is a great place for junior students to attend if they are interested in learning more about filmmaking. The US has a seemingly endless supply of talent both on and off the camera. The NYFA offer inspirational summer courses for potential filmmakers and actors.
These summer school courses cater to both the performing arts, and visual arts in film. The age 10-17 teen and kids camps are held in New York, and Los Angeles – bastions of film and TV. Many useful skills can be taught to primary and secondary school students. Including:
Film making
Acting
3D animation
Game design
Musical theatre
Photography
Film editing
They also boast a number of incredible guest speakers such as:
Steven Spielberg
John Carpenter
Al Pacino
Bryan Cranston
Sir Ben Kingsley
This summer school has an incredible lineup of past speakers. And, although guest speakers are not guaranteed for all summer courses, they are not uncommon.
ID Tech
As expected ID Tech provides a range of technology-related summer camps for international students. The US-based provider equips the next generation with practical tech skills for future employment. They have a number of weekly school holiday programmes either taught online or via on-campus experience.
These summer courses teach highly appliable skills, outside the realm of traditional academic success. Skills taught by ID Tech include:
3D printing
Coding
Youtube production
VR design
Game design
AI/Machine learning
Blockchain and cryptocurrency
Entrepreneurship
And many more courses
These summer camps have campuses all across the US, teaching 50,000 students per anum.
EXPLO
Explo has an excellent summer camp for juniors from grades four to seven. The three-week residential summer camp has over 50 courses and module electives both academic and sports-based.
Students get to choose their own course electives to fully customise their experience. This is why EXPLO is such an impressive summer camp provider.
The versatility on offer is remarkable, meaning students can choose from a wide range of topics from different fields. This includes; the creative arts, medicine, business, science, technology, language arts, and more.
Here is a quick sampling of some of the summer boarding courses on offer:
Aeronautical engineering
Coding and robotics
Fantasy writing
Criminal investigations
Fashion illustration
This non-profit start-up was founded by MIT in 1976 and is taught at Wheaton College in the USA.
Champittet Summer Leadership Camp
Champittet summer boarding courses are some of the most thrilling and effective summer courses in Europe and the world. Courses are open to students from the age of 11-17, taking place in the beautiful Swiss Alps. Leadership camp is the flagship summer course of the institution.
Champittet was founded in 1903 and is one of the most prestigious boarding schools in Europe. There are two experiences on offer, including two-week residential summer programmes at the Champittet boarding school.
Or, students can take a seven to 14-day summer course, in Lausanne and Lake Geneva. As well as outdoor adventure in the Swizz Alps, the summer course teaches high school students teamwork and leadership skills.
This summer camp is one of the best study and sightseeing trips a student is likely to undertake. As well as cultural excursions the summer camp aims to teach:
Communication skills
Goal setting
Time management techniques
Media training
Furthermore, etiquette is taught and upheld in the summer course, as are a number of engaging workshops. These summer course workshops include; first aid, dancing, media, and more.
Summary
There are many impressive junior summer school courses in England and beyond, each offering unique experiences. England provides the most academically impressive boarding school experience with Oxford Royale. The programme continues to churn out bright high school students year on year.
The English summer school excels in teaching traditional academic subjects, such as English lessons, by experienced teachers. As well as English language tuition the boarding school course provides sporting activities and cultural excursions.
The New York Film Academy excels in teaching performing arts and filmmaking. This exciting programme is held in New York or L.A, and has a star-studded list of former guest speakers.
ID Tech is another exciting programme for students teaching a wide range of technology-based classes. Its vast range of highly applicable tech courses, and industry experienced teachers is why ID Tech is one of the leading summer schools.
EXPLO has perhaps the most diverse course options on the list. Students are able to fully customise their experience by choosing their classes and activities, making their experience truly unique. From English lessons to archery, a number of activities are possible.
Champittet boarding school provides a fun-filled youth programme. The two-week summer school is a leadership camp in the Swizz Alps. Instead of rigid academic teaching such as English lessons, the boarding school instead aims to improve personal development.