Best Longines Watch Gift Ideas guide: Gifts are a way to show appreciation for someone we care about. While we might be stuck on gender roles trying to pick what would work best for men or women, there are gifts for both. And the answer is one word, wristwatches!
Gone are the days when wristwatches were seen as accessories for men only. Currently, most watch brands have at least one line of watches made specifically for women. Several models can fit both men and women.
It is becoming increasingly popular for women to give luxury wristwatches as gifts. Why? In part, it has to do with the fact that anyone can wear these watches, from businesswomen to sports enthusiasts.
Another reason is that they make a wonderful longines watch gift for someone you know who is interested in fashion and style. So, what type of watch would someone you care about appreciate?
1. Longines Legend Diver
The Longines legend diver is one of Longines watches made for divers. The inspiration for the watch is from reference 7042 and released the handset from reference 7594 in the 1960s. The watch features a 42mm case, two hatched crowns, and a case-back engraving.
The Longines Legend Diver is another addition to an already impressive line of divers from the luxury fashion house. Longines add yet more diversity to its classic diver models.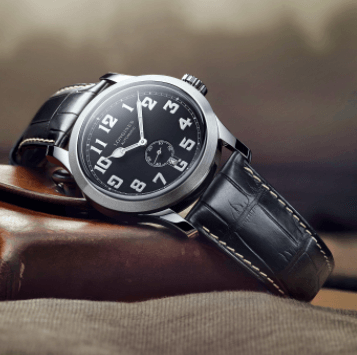 Longines has always been a watchmaker that makes every movement of a watch as exclusive as it ought to be, making its Legend Diver an exceptional timepiece, as well as a fantastic addition to any diver's collection.
Designed to work as a standard diver watch, the Legend Diver features a luminous dial and a 300-meter water resistance.
Longines has made its mark on several occasions with its timepiece designs, and the Legend Diver is yet another example of their expertise.
Read Also: Top 5 Luxury Watch Brands to Buy From in 2021
The large illuminated hands offer plenty of visibility, and the overall effect is one of dynamic flair, with an understated but rich sense of style. For someone interested in diving, this would be a valuable and much-appreciated gift.
Longines is known for producing quality sports watches, and the Longines conquest is yet another model that proves this notion.
The conquest is a blend of sportsmanship and elegance. It is also produced with technical features that are useful for both sportsmen and women.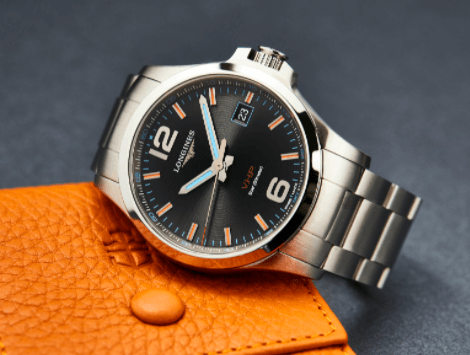 The conquest selection offers many features, including straps made of leather, stainless and Black PVD coating. It is simply an excellent longines watch gift choice for those interested in a watch with a bit of personality.
The prominent, easy-to-read numbers are easy to read from any angle, and the luminous in some of the watches offer visibility.
Read Also: Top 10 brands with best wrist watches for businessmen
The collection comes with different features and designs that can be worn every day. In addition, they are designed impeccably to suit all kinds of occasions and moods. However, if you are looking for luxury wristwatches, then the Longines Conquest is a perfect choice.
The Longines heritage is a tribute to past Longines models. The collection merges original artistry with technology. Longines Heritage is quite a remarkable-looking watch, with the simplistic and classic output is the first thing that will capture your attention.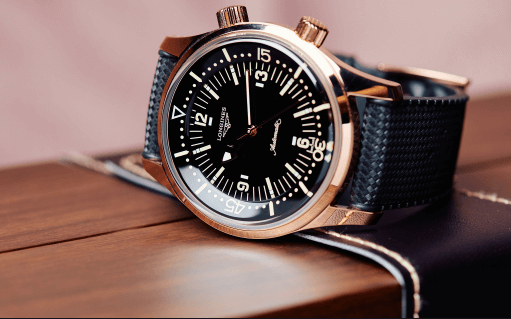 The personality that makes the Heritage so unique. The watch's design and movements are based around history and ideologies that have been passed down through the generations since its inception.  And which still influences the design and manufacture of these luxury timepieces today.
What's The Best Longines?
Longines produces one of the best swiss mechanical and quartz watches. These watches are offered with various features, all designed to provide the best possible time-keeping accuracy.
Read Also: 5 Best New Year gift ideas for 2021
At the same time, providing a unique design that has been developed for different individuals. If you're wondering what the best Longines is, the answer simply depends on what you want in a watch. These watches are made for those who are more interested in dressy and casual attire.
In Conclusion
There are several different types of watches that you could choose as a watch gift. For instance, you might select a leather wristwatch, silver wristwatch, or even the new hybrid watches that include the classic design with some new technology features. Each of these watches has an array of features to offer.
If you want to purchase the perfect wristwatch as a gift, you need to think about what the recipient can use it for. Is it what they can wear for a dinner date or one they can keep as a collector's item?
The answers to these questions will help you determine which of the Longines watch would be a good fit for them.
The good news is that today you can purchase luxury wristwatches online by visiting WatchShopping. You can do this from the comfort of your own home.
This makes it easier to research the different models and styles that you want to see. By comparing the various watches and types, you will choose a watch that will be perfect for your loved ones.