Have you ever heard about the new Neon streaming app? The lightbox and Neon apps have been amalgamated, and if you open the Lightbox app, you'll be most likely to redirect to the neontv.co.nz? Do you know what that means? You will be able to experience exciting new features that Neon offers.
According to the Neon review,  it is a video-on-demand streaming app that provides you with countless movies and TV shows. Initially, it started for the citizens of New Zealand to stream a variety of HBO movies and TV shows such as Game of Thrones, Crossbones, True Blood, etc.
We'll take you down the road to persuade you why you should subscribe to Neon in 2022. We believe that once you go through this article, we'll find you in a rush to subscribe to Neon.
Neon App
It is one of the best apps, similar to Netflix and Amazon Prime, that lets you access a wide range of up-to-date content that one offers. Several people left fantastic 5-star reviews for the Neon app.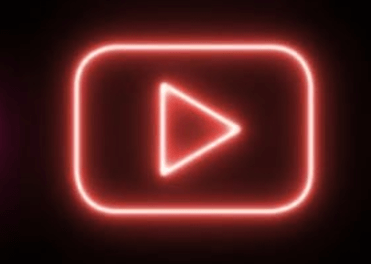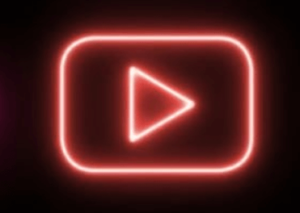 Do you know TV shows like Game of Thrones, which is only available on HBO max and Peaky Blinders, only available on Netflix? It grants you access to shows like these which are hard to find.
Remarkable Transitions made to the Neon App
Subscription Plan
Are you tired of spending a fortune on streaming apps that don't even satisfy the need for a vast library of content? We've got you covered. Neon lets you subscribe for just $15.99 a month and $159.99 for a year (save 16% when you repay).
And it allows you to start a free trial if you want to try it out first before actually spending money on it. It also lets you create 5 user profiles and simultaneously stream up to 2 devices. Click here to get further details of Neon pricing plan.
Download & Go
It is one of the new hit features of Neon which was earlier available to lightbox premium subscribers and not on the old Neon. It allows you to download movies and TV shows to watch later.
So, when you encounter a situation where you don't have access to an internet connection, it won't be a matter of concern for you as you already have a list of content to choose from. In addition, it lets you download up to 25 episodes and 5 movies.
Wide Range of Content
The most significant transition to Neon is the content it offers. I'm sure you've heard that streaming apps like Netflix and Amazon Prime provide the most extensive range of all-time hitters, but that's not true.
Neon lets you stream movies like Game of Thrones, Watchmen, Outlander, Love Island, Handmaid's Tale, Homeland, West World, etc.
Rent Movies
Another notable new addition is Neon provides you with the opportunity to rent movies in return for a fee.  So while you still have the myriads of movies available on your subscription plan, it does not mean they will charge you more every time you want to watch a movie.
It's beneficial if you want to watch a movie sooner than its release date, and people who don't have a Neon subscription will be able to rent movies on without needing to pay for a monthly subscription. They'll only be charged for rent per movie.
There's a distinct category for rental movies and TV shows. It has a price range of $4.00 to $25 if you're desperate and not willing to wait for the release date.
If movies are New Release, you'll get 31 days to watch before it expires and 48 hours if you've started watching them. If movies are labelled as Express, you'll get four days to start watching them and 48 hours if you've started watching them.
Available on a Range of Devices
Neon is available on a wide range of devices. For example, Android phones, tablets, Smart TVs, Free view devices, PlayStation 4, Chromecast Vodafone TV boxes, IOS devices, and Apple TV with AirPlay.
I'm sure you've wondered numerous times, "will it be available on my devices?" before subscribing to a streaming app because what's the use if it won't work on your own devices? You won't have to worry about this on Neon because we've covered you. Check out what do you need before you start streaming.
Wrap up
I'm indeed aware of how frustrating it is when you can't access the content you desire in one of your streaming apps. Whether it's not available or you need a VPN connection, they infuriate an individual. But that won't be a cause of concern for you anymore because we'll drench you in amazing facts about why you need to subscribe to Neon 2022.