So you want to start streaming. In today's cybernetic culture, it's incredible how any streamers are out there leaving their mark on the world. From gamers to comedians, everyone can stream on-demand. With apps like Twitch, TikTok, and Youtube, anyone can stream their favorite and original content.
If a 9-year old boy became world-famous for streaming his daily life doing fun activities and DYI projects, surely you can offer society some of your expertise and intel. Streaming is for all to enjoy.
Be it for podcasts, live streaming, gaming, or drawing, you will need to build your studio with a basic set of equipment. You can start streaming with your phone's audio and camera to get the hang of it in the beginning.
However, you can jump right into the professional studio setup. This will include things like a desk, headset, an audio mixer, and tripod. Here's a list of equipment you'll need to start streaming high-quality content.
A computer that is suitable for streaming in your niche.
Firstly, if you don't already have a computer, you'll need to get one. This will be your main goal starting today: find a suitable computer for streaming. It could be a laptop or desktop, Mac or Windows.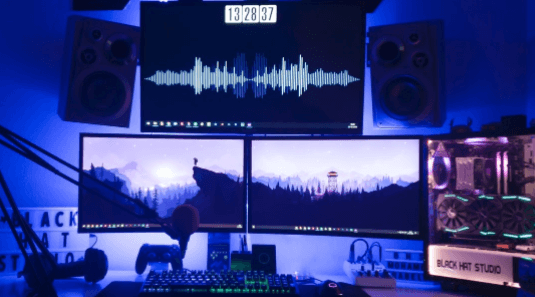 Just use a computer that's proper for your niche and style. This computer needs to be capable of running video editing software and streaming applications without a problem.
Be sure to dig into RAM and video card specs to provide your audience a superb experience. You may also want to research monitors and keyboards that will make it easier to switch between screens and devices if necessary.
Must Read:Outdoor Security Cameras | Top 10 best outdoor security cameras review
A microphone that produces crisp audio files.
Unless your streaming style doesn't contain any spoken content, you're going to need a good mic. Sound can put off a viewer or it can attract many more. There is a whole niche for ASMR, which is solely based on sounds.
Gamers also need the best streaming mic to communicate with their teams or their audiences about what's going on. It's best to find a mic that has all your needs in one.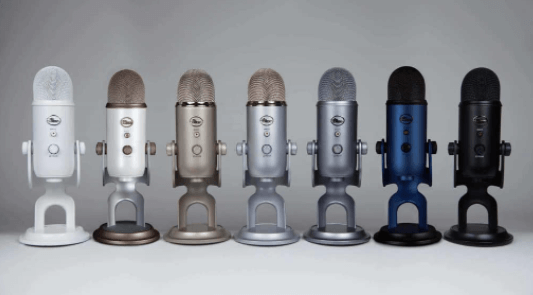 The Blue Yeti USB microphone is considered to be the best streaming microphone overall. Its cardioid polar pattern shape allows for a first-class sound quality your audience is sure to appreciate.
As important as vocals are to a singer, their microphone should be able to capture each and every perfect pitch. The Blue Yeti does just that and more. It's perfect for any streamer and production.
A camera that captures all the details.
Next, you'll need a camera that can catch each and every pixel so your audience can feel as though they are there with you. Streamers need to showcase their products or experiences in a crystal clear way because no one likes a poor-quality video.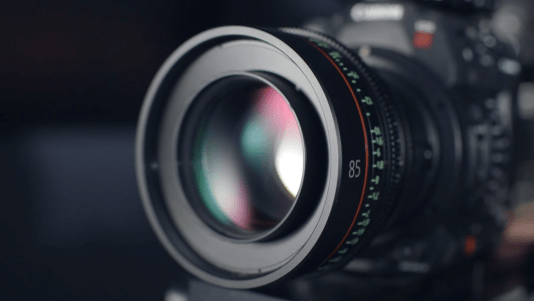 If you're working on a podcast, you can take advantage of a camera by filming yourself doing the podcast. You can then post the video on Youtube and extract the audio for your Spotify podcast show. This will allow you to reach a larger audience.
Some of the best streaming cameras include the Logitech C922 Pro, Razer Kiyo, and the Canon PowerShot series. Be sure to include a tripod if necessary and a case to carry it wherever you go.
Must Read: What should be the core features of a good streaming laptop?
A powerful router for high-speed Internet access.
Lastly, you're going to need a good Internet router and service provider to stream your content. Without the Internet, there is no streaming.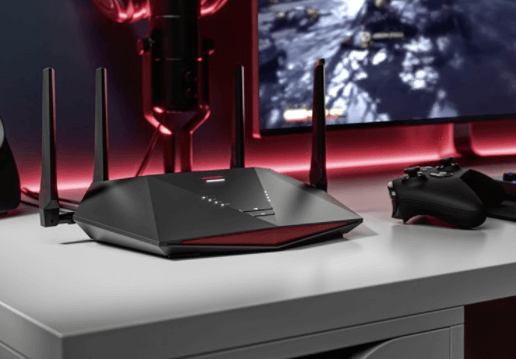 You need to be sure your service provider is reliable and provides a high-speed connection at all times. Your router should also be powerful and capable of connecting several devices at once.
In the end, you will know which brands to choose depending on your streaming needs. If you're a gamer, look for brands most gamers admire.
If you're a vlogger look into what popular vloggers are sponsoring. Stay within your budget and don't be afraid to ask for help when choosing your streaming tech.