To make the best decision, you must check for some parameters while purchasing a laptop. A good streaming laptop will always have a powerful processor, GPU, enough memory, excellent quality camera, microphone, and heat management.
In this post, we are going to shed some light on features that you must have before choosing the best laptop for live streaming. This post covers everything you need to know for an excellent streaming experience.
Must-have Features in a powerful live-streaming laptop:
The laptop you choose must be wonderful in terms of processing, memory, graphics, and connectivity. The laptop must be able to run any demanded live streaming without any trouble.
Also, for streaming, use excellent camera quality and responsive microphones. Internet connectivity must be stable, fast, and active.
Must Read: Review of Top 5 Best Laptop for Video Games
Here are some features you should look for while purchasing a laptop for live streaming:
●    RAM for a streaming laptop
RAM is also abbreviated to Random Access Memory. To enjoy the wonderful live streaming experience on a laptop, you must choose the one with at least 16GB RAM.
If you are a game lover and pull a lot of load on streaming or game playing, you must choose the one with at least 32GB RAM. However, for normal streaming 16 GB is enough.
●    GPU
To enjoy live streaming without compromising quality, you need a laptop with a high-end GPU. However, GPUs can be quite expensive. You can choose the IPS display laptop.
In case, you have no intentions to play games, you do not need the high-end GPU. For things like daily streaming or podcasting, you do not need a high-end GPU.
●    Display for a streaming laptop
Look for the full HD resolution as your minimum display choice. If you can go for the better version, choose it. If you are a gamer or enjoy live streaming, you need a fast refresh rate.
The standard refresh rate across the gamers is 144z. If you are a hardcore gamer choose the laptop with a higher refresh rate.
Must Read: Tools for Bloggers | Top 10 Useful Tools for Bloggers
●    Wi-Fi access ability
if your laptop does not support a fast WiFi port, It cannot be an ideal choice for live streaming. Without a wireless port, you will only end up having an awful live streaming experience. Even for gamers, it is highly recommended to have a laptop with a Wi-Fi port.
What about the camera on the laptop?
A good camera is important to have quality online streaming or video calling experience. However, most of the time users prefer to use a DSLR for a high-quality streaming experience. If you can afford the DSLR consider purchasing one to have a quality streaming experience.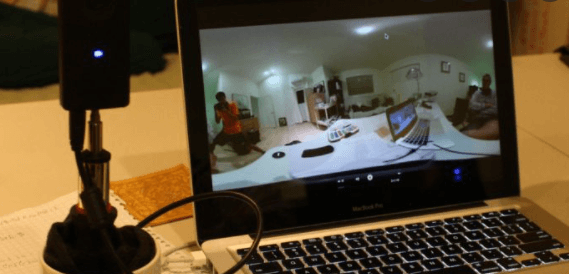 What is the minimum hardware configuration for a live streaming laptop?
It must have at least 16 GB RAM.
The supported graphic card must be 2GB.
At least a 15 inches screen is recommended unless you are a traveler.
Minimum two USB ports are recommended. If there are four, it would be amazing.
Live streaming content is all about gathering and sending the data to the encoder. The data is compressed and sent to the video player right after the encoding is done.
In the post above, we have shared some of the most important parameters that users should look for when purchasing a laptop for a live screen. We hope that this guide helps you to make the right choice while achieving the best laptop for live streaming.
Must Read: Outdoor Security Cameras | Top 10 best outdoor security cameras review
There is a wide range of options available in the market, and to choose the best you must know what the device is offering and what you are looking for.  Check for the shortlisted features and choose the best laptop to enjoy the live streaming experience.