USE POSITIVE CUSTOMER REVIEW: Your brand's greatest marketers and sales representatives are your customers and not your existing employees. In the absence of trusted recommendations, customers tend to rely on customer reviews on the internet and tend to find trustworthy to make a purchase decision.
It is time for you to respect the power of customer reviews and customer advocacy and proudly display your hard-earned reviews in front of your other potential customers.
This article discussed how you could showcase those positive user reviews to leverage your marketing strategies.
How to get great reviews?
Getting great reviews from your customers is not rocket science. Only you need to know some things.
Be present on different platforms and review sites.
Make sure that your customers get to know you before visiting your website. Make sure they learn about you when they are conducting online research.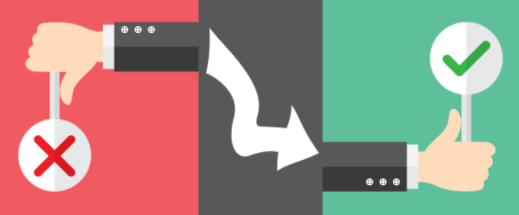 It is also important that you are present on third-party review sites where people visit to consult on products or services they wish to purchase.
Ensure that you are present on sites like Yelp, Google my business, Facebook, Instagram, Amazon (if you are eCommerce), and others.
Must Read: Tips And Tricks To Make Your Online Small Business Successful
Reward your customers:
It is one of the best ways to get good reviews from your customers. Offer incentives, especially at the start, to gather reviews. Keep in mind that you are not paying for reviews.
You need an honest review of those who have purchased and used your product or service. You can offer points in customer loyalty programs, coupon codes, a contest for bigger prizes, gift cards for online shopping, or even cold hard cash.
Respond to reviews:
You must respond to most of the reviews you receive, whether positive or negative. If you initiate a conversation with your customers, it will enable you to know what exactly your customers want from you and deliver them.
Must Read: Digital Marketing Tips | How to Get the Most Out of Your Digital Marketing
Ways to showcase positive user reviews for marketing purpose
There are several ways to promote customer testimonials that can bring you more customers in return.
Feature them on your website
It is one of the most obvious ones that you must do to showcase positive user reviews for marketing purposes. You will be surprised to know that many businesses still do not display customer reviews on their websites.
There are several ways to display positive customer reviews on your website, the most common of them is to post compelling quotes from their testimonials.
Digital Marketing Tools | 10 very Useful Tools for Digital Marketing
Use the reviews on key pages:
To build your customer's trust so that they are confident enough to purchase your product or service, you must showcase positive customer reviews on key pages on your website.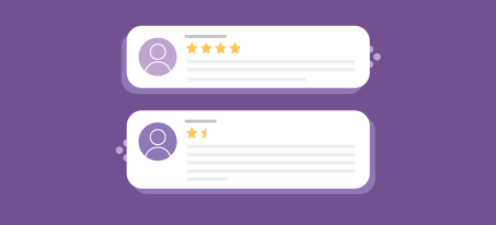 Key pages like homepage, product or services, pricing, checkout, or post-click landing pages. Reviews on these pages show that you are transparent to your audience, and it gives your consumers the encouragement they need to complete the purchase.
Use reviews on search ads:
Using customer reviews on Google ads increases your chances of higher website traffic. The orange star ratings and the number of reviews show useful information to search users. This helps you out in the Google SERP and build trust even before your customers visit your website.
Use reviews for email campaigns:
Use positive customer reviews, add them to your email campaigns, and add them to your email signatures. Keep in mind to use different customer reviews at the end of every email campaign to remind your customers why you are the best.
Use them on social media platforms:
If your target audience can engage your existing customers, it could be a huge leverage for your marketing. To research brands, consumers often turn on social media platforms before making any purchase.
So if you put out positive reviews on your pages, it would give your target audience a boost to purchasing your products or services. Make sure that all the positive reviews and ratings are easily viewable on all your social media pages.
What Is InVideo?
The best thing about using InVideo is that you don't need to know how to shoot or edit videos for your brand or any other project. InVideo removes the need for extensive experience so that you can create video in minutes.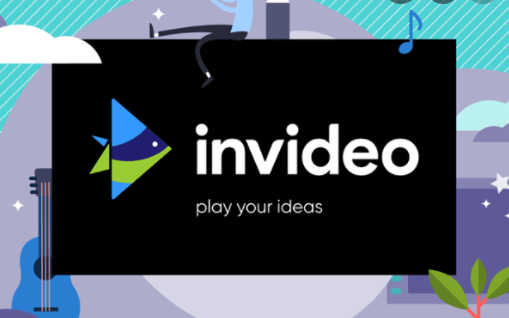 InVideo Features
Here are some InVideo features that might interest you:
InVideo has an easy to use video editor that anyone can use to customize your templates.
InVideo's most special feature is the Intelligent Video Assistant (IVA) to recommend corrections on the fly. The AI checks stuff like text alignment, color, animation speed, and many other parameters to recommend suggestions for the things you might miss. This AI is here to make your video perfect.
InVideo team provides you with 24/7 live support to assist you with anything.
Benefits of using InVideo
Intuitive UI
Over 2,000 templates
Plenty of tutorials
You can use InVideo for:
Facebook and Instagram Stories
Facebook and LinkedIn Newsfeed, Instagram post
Twitter timeline