Digital marketing is all about taking the benefit of smart & innovative tools designed to give an advantage when finding leads. The more you know about digital marketing tools, your business will get more edges, just wait to utilize them.
Don't assume that digital marketing is all about new apps, websites, and devices. However, digital campaigns are still about one thing, and it is above all that is your customers. Just focus on your customers to understand what they want to see and learn from you.
The advanced technology introduces marketing tools to enhance your working efforts & help you in expanding your audience. It also maintains a base for the loyal customers of your business.
Marketers consider it to be an entirely new endeavor that requires a new way of approaching customers. These marketing tools also open new ways to understand how customers behave as compared to traditional marketing.
11 Useful Digital Marketing Tools:
Here are helpful digital marketing tools that have been proven to assist the marketers who start using them.
If you are using social networking platforms to target a specific audience, then you are at the right place. A popular website known as Sprout Social allows the social media management and analytics computer program for businesses.
This marketing tool helps you communicate with the customers more effectively on social media platforms. The tool employs the social media tools for management that provide you with faster communication tools by tracking, responding, and collaborating more quickly.
Google Analytics is a platform where you can track how people interact with a website. This marketing tool has five standard reporting areas, and they are split into further sub-sections that offer you to dive deeper into data collection.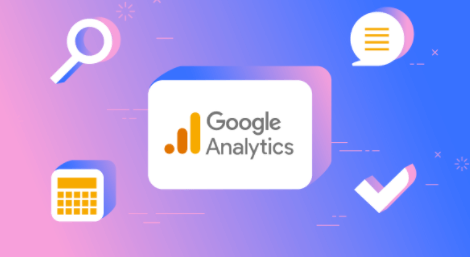 These pre-set are listed on the left side menu of the dashboard. The real-time reports display the current activities on your website, and they provide you a snapshot of website engagement with a website at a particular time.
SemRush is a one-stop solution to improve your online visibility & discovering marketing insights. Its tools and reports help the marketers that work in the following services such as SEO, pay per click, SMM, keyword research, competitive research, PR, marketing insights, campaign management, and content marketing.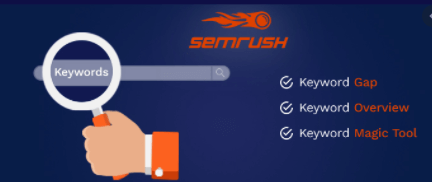 BuzzStream is an effective marketing platform to find influencers & potential prospects. You can add websites, bloggers, and social media profiles while browsing the web.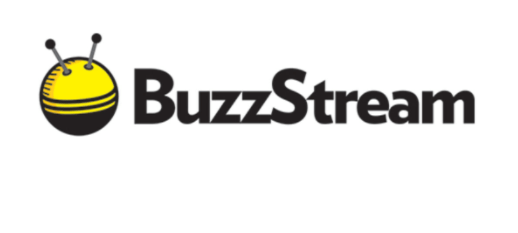 You can also outreach the website that will look & feel personal. It is an amazing tool to keep track of your conversions because BuzzStream saves your emails & tweets automatically.
ActiveCollab is an online task management tool that allows you to organize your client work or your own work in general. It helps you to make sure that everyone is on the same page or same task.
You can assign tasks to all on a given project with this marketing tool. You can make sure that everyone is on the same page with team collaborations & time tracking.
Read: Comparison between traditional and digital marketing
A Facebook business manager is no doubt a perfect way to maximize the use of your Facebook business profile. You can run campaigns, check the analytics, and use all that Facebook offers with this tool.
Whether it is checking on an ad or previously boosted post or creating an ad from scratch. Facebook's insights help you to figure out the best time of day to post or the best day of the week.
Hotjar is the one powerful solution that allows marketers to get insights into how users are behaving on your website. It includes heat mapping to understand what users want, care about, and what they do on your website while they are on the website. The record of the user interactions with the web page.
Adplorer:
Adplorer is the world's first all-inclusive digital marketing automation platform.
This technology enables you to scale marketing campaigns across thousands of SMBs, Franchise Locations, and Enterprises all over the world.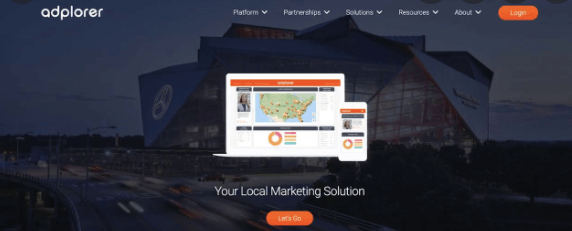 With this marketing software, you can create and manage your local marketing campaigns more professionally on Google, Bing, and Facebook, as well as manage your social media platforms.
Adplorer will help your agency to work smarter, faster, and with greater precision.
Programmatic advertising is a good option if you are doing paid advertising. It uses the software to automate your media buying, so your ads get displayed automatically, but it depends on the data. Media buying solutions help you to cut down on the amount of time that you spend for the right network to advertise.
Read: Marketing jobs: A beginners guide
AdRoll Marketing Tool:
The popularity of display retargeting tools is increasing day by day, and specifically retargeting ads that follow the website users from one site to another. The tool is popular because of drawing customers back to your website to buy something.
Social networking media tools are popular for a good reason. If we look at Facebook then, we will see that it has more than 2 billion active users, Twitter has 320 million, and Instagram has more than 700 million users.
One of the media tools is Wyng that helps you to transform the way in which brands can engage & convert mobile and social consumers.
Conclusion:
In this article, the focus is to discuss the best digital marketing tools that can help marketers to figure out the insights of their digital stuff. Choosing one from multiple options is no doubt a difficult task, but you can select one from the above list.
Read also: Tips And Tricks To Make Your Online Small Business Successful
Read also: Affiliate Marketing Complete Guide and How Does it Work?