Just as it is important for a small business to have a marketing budget, it is also important to spend it in the right direction and make most of it. It is not easy for many businesses to come to the right marketing decision which can make a difference in the results. Marketing trends are changing very fast these days and marketing is moving from traditional to digital marketing.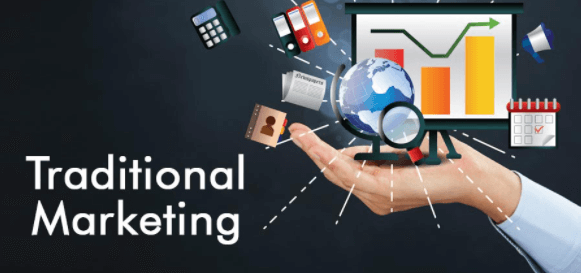 Traditional marketing is nothing new because it is a form of marketing that we face from one point to another. This is a traditional marketing mode that helps to reach a target audience with different online advertising and promotional methods. Traditional marketing is a form of marketing that is hard to ignore.
Traditional marketing is still effective but it is not only a way to make your products popular in the market. Today's technology has evolved and enabling the business to connect its audience like never before. That's why it is important to consider the disadvantages of traditional marketing before investing.
* Little interaction
* No control over the timing
* Cannot be easily update
* Poor campaign
* Higher costs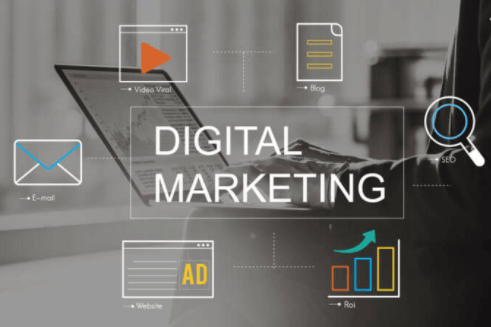 Online marketing or digital marketing refers to marketing work that business does through the internet or electronic devices e.g mobile phones. Any business can take advantage of Digital Marketing to reach its target market so that they can engage with it and convert most of them into customers.
Everything from search engine marketing to Facebook marketing is included in digital marketing.If we look at the last decades, we see that online marketing is growing rapidly.
So when it comes to traditional marketing vs digital marketing it is clear that digital marketing is a definite age. Benefits of digital marketing include:
* Higher level of customer engagement
* Ease of measuring results
* Bigger audience range
* Less expensive and more effective
1) Reaching out to local customers is easier with traditional marketing methods. While with Digital Marketing, you can reach your target audience globally.
2) Traditional marketing is a personal approach because it is very easy for the market to have a P-P relationship in Guiding the Market to Utilize its brand name.
Digital Marketing does not require, the physical presence of marketers, physical presence is a bonus but not required. Digital marketing allows marketers to easily reach a limited number of customers.
3) The traditional marketing method provides a hard copy of the product description that can be read again. The digital platform provides the detail in soft copy on the website via youtube etc. This can be analyzed anywhere as per the requirements of users and this provides paper-free documentation.
4) Traditional marketing involves very few interactions because of the means of promotion are not flexible enough to incorporate.
5) In earlier marketing techniques, too much wait was required to get results. But digital marketing gives an instant result and thus makes it easier to get real marketing results.
Conclusion
The essence of all these points is that digital marketing is taking over traditional marketing as it is offering maximum benefits and facilities to the consumers. The consumers are free and not bound to sponsor any brand and this marketing provide hassle-free marketing return and cashless transactions affairs.