Ever wondered why your website is not gaining enough traffic to make your business stand out in the market? The answer is bad SEO practices. When you are not optimizing your content with a search engine's way of listings, there is no chance you will attract heavy organic traffic.
Search Engine Optimization is a tool for attracting traffic to your content. It is one of the most useful, and sometimes the most necessary, strategies for the success of your online marketing. Through strategic placement of backlinks and keywords, you can get your website ranked higher in SERPs. 
For quality organic traffic with a good quantity, you need to follow SEO practices. The SEO practices are translated through content writing. With a few useful techniques, you can make your content marketing strategy successful.
Before we discuss the useful tips to increase traffic, it is important here to understand what organic traffic means in the online world.
Why Organic Traffic Is Important?
The purpose of digital marketing is to put your business on the map. You have to make sure your business is visible to potential online customers. Organic traffic is particularly important for a business than visitors from other channels.
Organic traffic is important because:
It carries human visitors and not bot-generated viewership, which means intent and potential clientele.

It does not cost a penny, as compared to ads that cost a small payment per click.

More visitors mean higher domain authority that will last longer.

Organic traffic is more likely to convert if they find wanted content on the link.
Must Read: Best Ways To Increase Your Website Traffic For Making More Sales
How To Increase Organic Traffic?
Organic traffic carries utmost importance for a business as it makes it visible to more potential clients. Ever since digital marketing, content marketing to be particular, became popular, businesses started investing in and exploring new ways to bring home some customers using online platforms.
Here are some useful tips to increase organic traffic for your website and stand out in the market full of competitors.
Content marketing is one of the best online marketing strategies. It does not cost much but pays in abundance. However, content writing is very tricky. Sometimes people write just to fill up a space or to complete a certain word limit.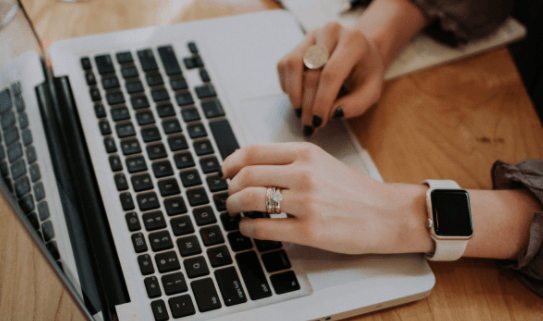 Only high-quality and relevant content can help you grow your audience. If a person searches for a particular thing and does not find a satisfactory answer from your post, you are most likely to lose the user's attention very quickly.
Writing relevant and evergreen content is the key. There are content writing service providers who can help you write good quality content, click here to learn more.
Use Keywords Strategically
Keywords are the words that a user is most likely to type in the search engine bar while looking for a particular query. Using these keywords in your content will make sure that the user finds your website when looking for a particular product or service.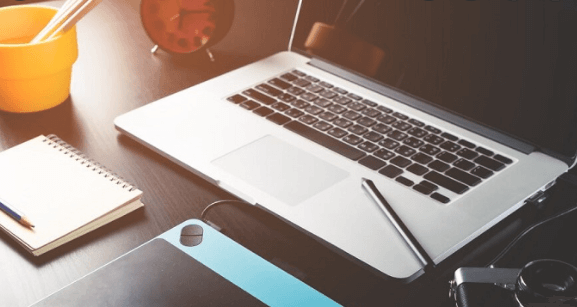 Look for keywords related to your business. But that is not the only thing. You also have to keep in mind your competitors. If your competitor is using the same keywords, your traffic might be divided. You want to land more traffic on your website.
Look for keywords similar or related to your business. You might want to use long-tailed, specific, and realistic keywords in your content. The phrases that a user is more likely to search for. 
Guest posting means writing for others on your website. Guest posting might seem like an altruistic thing to do, but it can do more good for your business than you imagine.
Guest posting makes you vulnerable to a whole new audience. You have a chance to introduce yourself to a fresh audience that might become your loyal customers in the future. 
Guest posting allows you to build connections. These connections can be particularly useful for your business, as they may reciprocate your actions. Therefore, giving you a sudden boost of traffic.
Guest posting may seem like an easy job to do but it requires patience. When you put your efforts and energy into something, you are most likely to bear the fruits for a long time. 
Must Read: Top 11 best Guest Posting services for 2021
Social media platforms are a great way to market your business online. Many social media platforms like Facebook, Reddit, and Instagram have communities of people interested in similar products. You can find such communities and post your content there.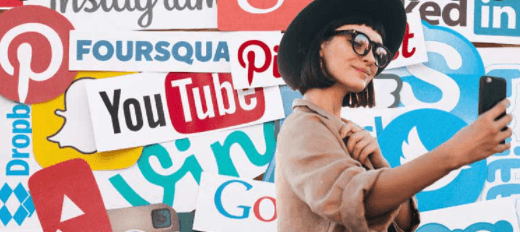 Social media can be high achieving but requires consistency and patience. Many Facebook groups or Instagram profiles can mark you spam if you do not play tactfully. You need to promote your business but avoid spamming at the same time. 
Social media requires active engagements and constant updates. You need to be active to stay relevant. Try posting more often to stay on the grid. Posting other businesses will also help you attract a new audience that has been following that business already.  
An important trick to staying relevant and ranking high on the Search Engine Result Page list is to keep your content updated. Writing evergreen content is not the only solution to stay relevant, you need to update your content regularly.
SEO practices are not like using it once and forgetting about it. You need to be making constant changes to remain relevant. Once you have ranked number 1 on SERP, it does not mean you will stay there forever. Maybe your rival steals your keywords and takes the place.
To avoid such situations, look for pages on your website that are becoming old news. Make some necessary amendments, such as changing anchor text, using different keywords, and republishing it. 
Bottom Line
Attracting organic traffic is important if you want to stay on the map in the online world. However, you can not simply gain traffic by just creating a website and leaving it over the internet. There are some useful tips and tricks that can help you focus your efforts to attract organic traffic directly to your website.