Email marketing can be the key to unlocking the true value of a start-up. With an effective email marketing strategy, start-ups can drastically increase their presence in the market.
The newer brands can use email marketing to establish a personal relationship with their customers and prospects to make them feel more valued.
And the fact that email marketing has an ROI of 3600% assures the founders that they can use it to increase their profitability. Here are some essential email marketing tips to up your email game.
Essential tips to get started with email marketing
Create a hygienic email list
Most start-ups think that they can start their email marketing journey by buying an email list from a third party. But they are highly risky and will frequently trigger the spam filters of the various ISPs.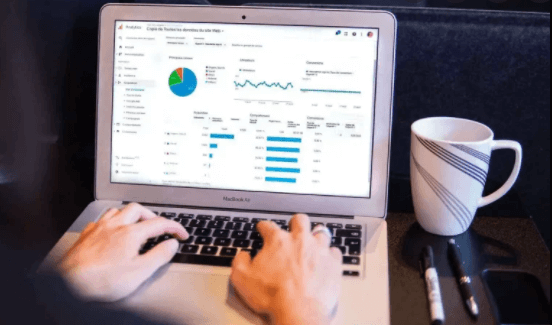 It is best to organically create your email list. You can use forms on your website to encourage people to subscribe to your email list.
In addition to that, you should always use the double opt-in procedure while adding subscribers to your email list. This simply means that you have to send a second confirmation email after the user opts in for the first time.
Another best practice for the email list is to maintain its hygiene. You can do so by frequently removing duplicate accounts and inactive accounts.
Finally, you should always attach an unsubscribe link in all your email. Most free email templates that are available online automatically come with an unsubscribe option.
Must Read:The Basics Of Using Rich Media In Emails Explained With Examples
When people are subscribing to your email list, they are hoping to engage more with the brand and gain valuable insights at the same time. Therefore, if your email content is dull and uninspiring, your recipients will not hesitate to mark your emails as spam.
From the customer's point of view, the subject line is often the first thing they see when they receive an email from any brand. So, you must take your time to come up with engaging and curiosity-inducing subject lines. 
Next, you need an email copy that is relevant to your brand and your industry. Remember, all your emails need not be promotional. Also, you can also insert videos, images, art, and GIFs to make your content more engaging. 
Email Monks, now Email Uplers, coded an entire interactive game into their Halloween email. Emails like this will keep the readers' attention much longer than simple text emails. 
After you have impressed your readers with your emails, you want them to visit your site as soon as possible without any friction. This is why you need to enter CTA buttons that are clickable.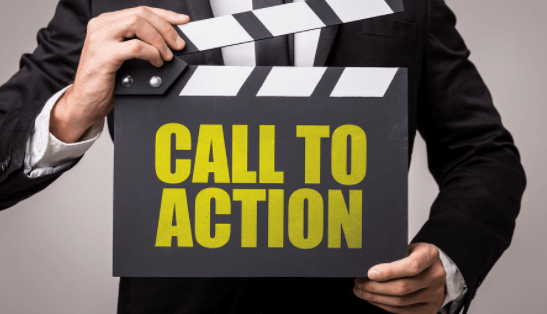 You can be creative here and directly mention the benefits they can expect after clicking on your CTA button. But make sure that they are simple, short, and prominent.
Certain best practices need to be followed while placing your CTA button. CTA buttons should be in contrasting color compared to the rest of the email. Since this button is directly responsible for conversions, you need to make it stand out from the rest of the email content.
To achieve this effect, you can also use the white space surrounding it wisely. Just make sure that at least one CTA button is placed above-the-fold area, which is the area that your subscribers see first when they open your email.
Solomon uses three CTA buttons above-the-fold area. The CTA buttons are white, which makes them stand out in the monochrome email. Each CTA button takes the customer to a different section on their website. Below, they have also added a few generic CTA buttons like 'shop now.'
Must Read: All About CTA (Call To Action) In Web Design
Most email marketing platforms that you will be using will come with their analytics tools. But you can also use other third-party tools that track the data. Coming up with an almost perfect email copy on the first try is next to impossible.
You need to conduct A/B testing and send two variations of the same email to figure out which one is the most effective. This also involves sending emails in different time slots during the day to find the optimum slot. You can also experiment with long-form and short-form emails.
You can use the data to better divide your customers into different segments. Later on, you can use these segments to create highly targeted and personalized emails for your readers. A solid segmentation strategy will also help you automate your email campaigns. 
Create a provision in your emails to allow your readers to send you feedback regarding the content of your emails. If they are giving positive feedback, use it to boost the morale of your marketing team.
And, if you are getting negative feedback, use it to improve the quality of your emails. You cannot possibly hope to please everyone with a single email campaign.
This is why it is important to track the data. The analytics tools will automatically let you know which of your readers are frequently engaging with your emails and who are deleting them without even opening them. 
Conclusion
Do not think that these rules are only applicable to fast-paced start-ups. You can use these tips even if you are operating a brick-and-mortar store. Email marketing will always be an amazing way to increase your presence and revenue. 
Author:
Kevin George is Head of Marketing at Email Uplers, one of the fastest growing custom email design and coding companies, and specializes in crafting professional email templates, PSD to HTML email conversion and free HTML email templates in addition to providing email automation, campaign management, and data integration & migration services. He loves gadgets, bikes, jazz, and eats and breathes email marketing. He enjoys sharing his insights and thoughts on best practices for Email Marketing for Start-Ups on his blog.