If you are a Harry Potter fan, I bet you remember the first day your eyes got to behold Harry Potter's world. What went through your mind? Did you think of enrolling at Hogwarts School?  No one could have actually pondered on the series' influence on the world.
Harry Potter started as a children's series, but it has now grown to become a profitable empire that continues to live on. As of February 2020, the series was the 3rd highest-grossing film series. And in 2021, it had a world box office of $9.2 billion.
The world in which the series takes place is amazing by itself, leave alone the costumes and how characters are described; it's all about fun.
Harry Potter makes people think the wizarding world is real, and indeed it is. Every event in Rowling's books has been based on real events.
These great events have had some unique and long-lasting effects on the world, and it's hard to underestimate the impact. If you want to have a grasp of what Harry Potter brought into our world, you only need to watch all Harry Potter movies in order.
Below are some of the five best ways Harry Potter has changed the world:
1. Muggles are now in the dictionary
Harry Potter has its vocabulary in the dictionary. The word Muggles was debuted in the Oxford English Dictionary in 2002 to mean someone who lacks some unique skills. We also have Quidditch joining Muggle in the Oxford Dictionary.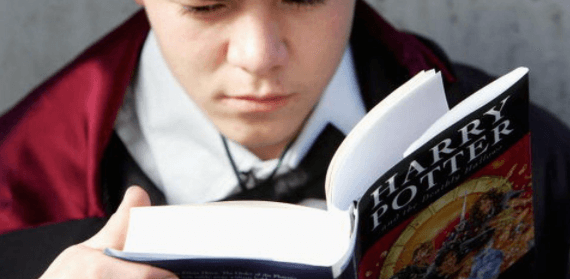 Indeed it's interesting how Rowling could have his work gain official recognition. However, there are other words included, such as Potter head, Horcrux, Bellatrix. If you need an explanation of these words, you can consult a dictionary. This shows how the series has had an impact on the world.
2. A generation of progressive readers
What made every fan seem hooked up in Harry Potter? At the start of the Harry Potter series, those who were kids have grown up with him and can relate to the magical world.
Most kids testify that the Harry Potter series has changed their literature world. For instance, kids can now read long stories, unlike previous beliefs that children would only concentrate on short storybooks.
Not only are they buried in these books, but adults too have been obsessed. There are hundreds of reasons for any adult to enjoy reading the Harry Potter series. 
The character development and the heroic fictional make it a pleasant read for anyone.
3. Introduction of Wrockstock
Wrockstock was a music festival inspired by Harry Potter's world in 2007.
In 1994, no one would keep their eyes off Harry and Hermione dressed in their ball gowns and robes. And how they majestically stepped in the Great Hall accompanied by other students from Hogwarts. 
From there on, the bands and Wrock music have gone off to every part of the world. The Harry Potter and the Deathly Hallows last book has been released, and the movie has been watched, but Wrock songs still linger on.
20 years later, after the Harry Potter series, people are still using the wizard-rock bands for their music.
4. Web Images Animation
The fan-animated images in Harry Potter were of great amusement. They had to keep the magic a reality.
According to one scientist's photos would eventually resemble the ones in Harry Potter's world. They came up with tools in computer vision that would make a 2D creature image jump into a frame, wave, etc. For instance, Harry Potter and the Deathly Hallows part two was released in 2D, becoming a commercial success. The algorithm used also allows the photo to be viewed in 3D.
GIFs in this series were received with many appraisals. It gives people a new way to enjoy images and, at the same time, provides a path to rebuild a virtual avatar that looks like them. That is, how one can model a human from a single photo.
The use of Photo Wake-Up software applications has continued even now, which works best for any image of people facing forward.
The use of this technology greatly helped Harry Potter identify a person in an image and mask that body outline, which made the magical photos a reality.
5. Authors can earn a fortune
Did you know that J.K Rowling's pen belonged to Joanne Kathleen Rowling? The pen contained two initials. It was anticipated that the target audience of young boys would feel awkward, hence would avoid reading a book written by a woman.   
This series has sold more than 400 million copies of the books around the world.
Besides, these books have been translated into more than 50 languages. For instance, Harry Potter and the Sorcerer's Stone is already translated into 79 languages.
It's estimated that Rowling is worth $1 billion. So she is among the best five female billionaires. This fact is one of the most unthought-of things an author can achieve. The Harry Potter franchise is expected to continue generating revenue.