Anyone who has ever played a video game can attest to the amount of time and dedication that goes into it. But what if there was a way to make some money while you play? Believe it or not, there are several ways to do just that. This blog post will explore five easy ways you can make money playing video games. So whether you're an experienced gamer or just starting, keep reading for some great tips!
1.     Sell in-game items you don't need:
This is probably one of the easiest ways to make money playing video games. Why not put those items you don't utilize anymore on sale? You can even do this from within your game, so it's as simple as a few taps and drags. This way, you no longer have to search for a player willing to buy what you're selling.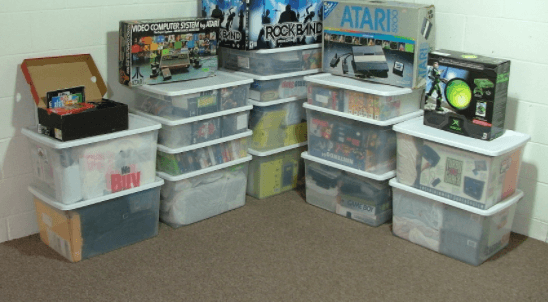 If you're a consistent gamer, you've probably got plenty of in-game items that are just collecting dust. Well lucky for us, there are all sorts of websites out there that buy your extra game items. Just head over to one of these sites, list the item(s) you want to sell and receive payment through PayPal. Just make sure you do your research for the most popular items in your game so that you can price them appropriately!
2.     Trade-in old video games for cash or store credit:
If you or your family have an old collection of games in the garage, why not sell them for some extra money? take a quick drive over to GameStop, and they'll trade your old games for cash or store credit. Not only is this good for getting rid of clutter around the house, but it also makes for a great way to get money for new games.
GameStop, Buy Back Games, and some local video game stores will buy back your old games for a great price. They're usually looking for older consoles to add to the gaming setups and the games for them, so head over to their store or website and see what they offer. You might be surprised at how much you can make!
3.     Sell videos or streaming services:
If you'd like to make money by sharing your game with others, then check out sites that will pay you for doing so. Websites such as TwitchTV are the best known in this area, but you can still get paid if you have your channel on YouTube. Just create a free account and monetize your videos, and each ad view is worth a few pennies. If you've got it, flaunt it!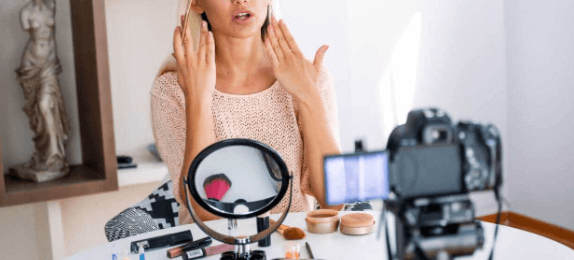 Some of the best gamers out there are making a great living just by showing off their skills on sites like YouTube and Twitch. Although both of these platforms are competitive, they still offer plenty of options for those who want to start making serious money.
Twitch: A live streaming video platform designed for gamers to broadcast their gameplay, watch other players' videos, and chat with them in real-time. Twitch is an exclusive gaming platform that allows you to follow along and watch people stream their games live to the web. You can earn from donations, subscribers, and even in-game bits. Twitch allows you to make and sell subscriptions, games, and in-game items. Twitch also will enable you to become an affiliate program, which means you can earn a percentage of the total revenue from your channel.
Subscription: a service that allows users to pay a monthly fee to receive unique benefits or services from the company that offers it. You can create a subscription for yourself that users will pay monthly, or you can partner up with twitch to earn money off their premium service.
Sponsorship: the act of supporting, sponsoring, or aiding someone or something. When game developers and companies who make games (like Nintendo) will allow gamers like you to advertise in exchange for money.
Donations: voluntary contributions of money, goods, services, etc., made by individuals to benefit a person, institution, or cause. When viewers will give you money out of appreciation for what you do.
Ads: twitch allows you to generate revenue from the ads that appear on your channel.
YouTube: Youtube is another app that lets you stream your gaming expertise for all to watch. It has a broad audience as well as the potential for some decent income if you're entertaining enough! There's also the option of sponsorships and merchandise sold through the platform. You could also make money playing video games by recording your fantastic displays of tactical mastery and uploading them to YouTube. If you can get people to subscribe to your channel, you're ready to roll in ad revenue.
Affiliate marketing: This is when you sell items using an affiliate link, which means the company will give you a percentage of what users spend on their site. It can also mean that you recommend products to others and get paid for that.
You can also generate Ad revenue: this is where sites like YouTube make most of their money. It comes from the site hosting and serving ads on your videos. These ads are usually 6-10 seconds long and will play before the video. It's an easy way to make some fast cash but is not recommended unless you upload videos daily!
Game advertising: there are several ways to advertise games on your profile (e.g., age of warring empires) to generate revenue when other people play it. Usually, the more successful games will give you a % of what they've made.
4.     Learn to trade:
You can trade in-game items or characters for money. The market is ripe with possibilities, allowing you to start your store through sites like Craigslist and eBay or use in-game auction houses where there are always buyers ready to shell out some dough for the perfect item. Every game on Steam has an economy attached to it, so you can trade items or even sell part of your inventory to a friend.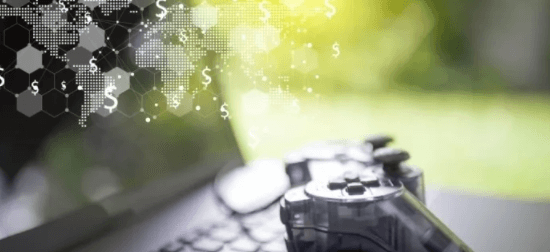 If you're a popular enough gamer, why not try to make money playing video games by getting sponsored? It brings up another excellent method for making money while gaming: You can be sponsored! The best way to sell items from other games that you don't use anymore. However, there are plenty of options out there, and you're probably wasting time figuring out the best way to make money. You can trade your gaming account with someone else.
5.     Find game sponsors:
Another way to make money playing video games is by getting sponsored. Of course, this means you would have to be good enough at your game of choice to garner the attention of a sponsor. It can be done, though, and there are plenty of successful gamers out there who got their start with sponsorship deals.
You'll need to become popular first, but it's easy money after that. Getting sponsored is as easy as reaching out to the company and asking if they'd like to use your account for promotions. It can be very profitable because you can do it all day long!
6.     Participate in online video game tournaments for cash prizes:
Many gamers play for the pure joy of it, but if you're really skilled and highly competitive, video game tournaments can be a fun way to put your skills to the test and win some good cash prizes.
Most of the gaming sites offer tournaments for gamers of all skill levels to compete against each other, with rewards that can be as high as $100k per tournament (for example, the 2015 International Dota 2 Championship offered a prize pool of over $18 million). Gaming is becoming a legitimate sport, and you can be a part of it by playing video games for money.
Conclusion:  If you're looking for a way to make some extra cash, look no further than your favorite video game! With just a little effort, you can start making money playing the games you love. So, what are you waiting for? Get started today and see how much money you can make!