Are you currently shopping for a signal meter or spectrum analyzer? We understand that it is not easy to make a choice because there are many of them available on the market. For this reason, we created a list of the best brands of meters that you can choose from:
Top Signal
Top signal is the brand that sells signal meters, connectors, antennas, signal boosters, and other components by Powerful Signal in order to improve your signal in your office or home. The products of this brand are known for their high performance and affordability.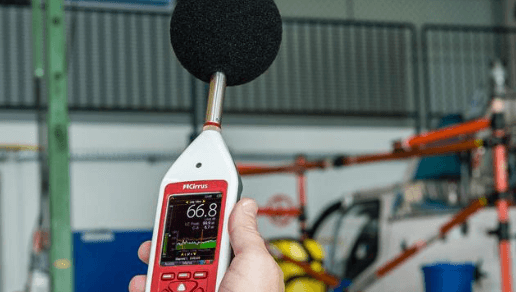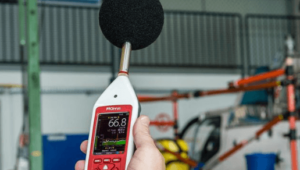 Here are the signal meters of this best brands to consider:
Top Signal RF Explorer Signal Meter TS420001
It is a high-quality signal meter that can detect distance, strength, and direction of the existing cell signals. It works perfectly indoors and outdoors and is often used by professional installers when installing and troubleshooting in-building cell phone signal booster systems. The signal explorer has the following features:
It detects from 15 MHz and 2700 MHz, including WiFi and cellular spectra.
128 x 64 backbit LCD screen that provides excellent indoor and outdoor visibility.
Aluminum case
Two SMA-female connectors that can be attached to telescoping and whit external antennas (included) or to any antenna that has an SMA-male connector.
Rohde & Schwarz
Rohde & Schwarz is an international electronics group that specializes in broadcast & media, electronic test equipment, cybersecurity, and radiocommunication. It is the company that thrives on innovation and maintains high quality standards. The company has been in business for over 85 years and offers 980 products.
Here is one of the signal and spectrum analyzers of this brand that is worth considering buying:
R&S FSW signal and spectrum analyzer
It is a high-performance spectrum analyzer that helps engineers accomplish their the most challenging and demanding tasks. It is one of the top spectrum analyzers available on the market today that offers superior RF performance, intermodulation suppression and dynamic range for ACLR and harmonic measurements and displayed average noise level.
Here is a list of the key features of this analyzer:
The best sensitivity on the market
Unparalleled low phase
Multitouch gesture support
New flat Windows 10 design
800 MHz real-time analysis bandwidth
Triplett
It is another well-known and quality U.S.- based company that offers a wide range of meters, electrical testers, and other useful and necessary measurement tools for telecom, HVAC, automotive, MRO, and others. The company was founded in 1904 and today is known for quality and innovation.
If you are looking for a quality satellite meters, consider the following product by this brand:
The Triplett SatAlign 3275 Digital Satellite Signal Meter
This meter is known for its fast response speed adjustment capability, audible tone, and a clear analog display for readability. It comes with an expanded scale meter, LED power, and polarization indicators. It is compatible with DirecTV and DISH satellite dishes.
Here is a list of its features:
Fast response speed adjustments
Compact and convenient design
High input sensitivity through MMIC technology
Frequency range: 950 MHz – 2050 MHz
AGPTek
It is one of the new brands that was founded in 2008. It is known for creating high quality products that are reliable and cost-effective. The AGPTek products are available in different countries, including the United States, Germany, United Kingdom, Canada, Spain, Japan, Italy, and Spain. The mission of the company is to keep producing high quality and cost-effective products that will make people's lives easier.
Here is one of the best satellite signal meter finders by AGPTek:
The AGPtek Digital Satellite Signal Meter Finder
This meter is known for easy operation, ability to detect the weakest of signals, as well as strong incoming signals. Here is a list of its features and benefits:
It works perfectly for all satellites
It is great at maximizing the signal
It is affordable
Lightweight and pocket size
Also Read This:Top 10 brands with best wrist watches for businessmen
RIGOL Technologies
It is a Chinese manufacturer of electronic test equipment. Founded in 1998, it is known today as one of the global leading providers of measurement and test electronic tools. RIGOL is considered an innovator in the industry with the motto: "enabling technology exploration, empowering possibilities and more".
One of the high quality and reliable meters that RIGOL offers is the following:
RIGOL DSA832E-TG 3.2 GHz Spectrum Analyzer with Built-in PreAmplifier and Tracking Generator
It is a light, cost-effective, and small spectrum analyzer that was created specifically for beginners. It is configured with a high-resolution color LED display, easy-to-use numeric keyboard, and various remote communication interfaces. It can be used in different industries, including industrial manufacturers, education, company research, etc.
It has the following unique features:
Low noise level – 158 dBm
Ethernet and USB connectivity
It has a built-in tracking generator
PreAmplified Included Standard
Also Read This: Before You Start Streaming You'll Need This Equipment
Destiny Solutions – Find The Perfect Signal Meter Or Spectrum Analyzer Addressing Your Individual Needs
If you are currently searching for a reliable and high-quality meter, it is important to purchase it through a reputable source, such as Destiny Solutions. Destiny solution is an online tool supplier that helps find quality test, tool, and safety equipment based on the individual circumstances and preferences of each customer. At Destiny Solutions, we have a large stock of all necessary equipment for the telecommunication industry, including signal meters and spectrum analyzers.
Our mission is to help you find the perfect equipment and tools that will serve you well and improve your company's efficiency. If you have any questions about the products we offer, or you want to know more about the company and brands we work with, feel free to check our website.