Plagiarism is one of the major threat new bloggers found in the world of the internet. Most plagiarism checker tools are being introduced day by day but here are the best plagiarism checker tools listed in this article:
Unicheck plagiarism checker stands first in the list of best plagiarism checkers due to their authenticity. Unicheck itself provides the ability to help 1 million users from all over the world. There are about 120 million files that are checked within just seconds of time.
In this plagiarism checker, the strength of features that make it unique is a Google Docs add-on option in which you have to drag a file and just drop it in the given add-on option instead of writing the full strength of specific writing.
Enago Plagiarism and AI Grammar Checker provides plagiarism check as well as AI-based grammar check in one go. Enago's Plagiarism Checker uses the most sophisticated algorithms to detect plagiarism against 91+ billion current and archived web pages.
Inclusion of Scholarly Articles check allows easy comparison against additional 82+ million published scholarly articles from 1,700+ publishers. It also includes AI Grammar Checker that checks your writing for complex grammar errors, scientific spellings, and formal tone.
It suggests language enhancements that improve your writing quality. Additionally, with Power Editing, you can get up to 40% more suggestions with a 92% accuracy for better structure, clarity, readability, and impact.
Scribbr is also a well-known plagiarism checker in the market that checks your work by comparing it to a huge database on the internet. Scribbr is one of the best choices for students to check plagiarism in their work.
It is a great complement for Scribbr to become the best choice due to its accuracy in detecting any type of plagiarism present in your work as it is checked against large-scale written data.
Scribbr highlights the similarities if any present in your work which includes journals, blogs, articles, and books, etc. Another reason for its popularity among a vast community is its feature of dragging files in plagiarism checker as we have already discussed in the previous portion.
Get your word file or PDF file and drag it into the Scribbr it will provide the result in the form of highlights where any similarity will be found.
Read Also: https://edutechbuddy.com/top-free-online-plagiarism-checkers-alternatives-of-copyscape/
PlagScan is well known for its ability to check plagiarism and it is performing its responsibilities well since 2009. It will give you the option of writing, copy your text and paste it in the plagiarism detection box or drag your word file or PDF file into the box directly to start the process of plagiarism detection.
There are different plan options that you can choose to start scanning which will be depending on your needs.
In PlagScan professional and enterprises, plans are also available on the basis of monthly premium which is excellently beneficial for business purposes.
These flexibilities of these plans make PlagScan an excellent choice for students as well as for entrepreneurs alike.
Professional plagiarism plans: US$ 19.99/month
Enterprise plagiarism plans: US$ 22.99/month
This tool has the ability to check plagiarism in your work by matching your content against billions of webpages on the Internet. Once you upload your content in this tool it will automatically highlight every existing content on the web pages within seconds of your time.
This is not to mention other consequences like SEO content duplication penalties and lowered rankings, loss of trust, possible academic sanctions, and many more like this.
This tool is created to help you easily and quickly detect plagiarism in any digital text-based content. Thus this tool is created for 100% free to use.
Here are some features of Small SEO Tools.
Would you like to see all these features for yourself? Start using these tools right now.
These are 100% free.
  Features of Small SEO Tools
Billions of Web pages
Automatic rewriting feature
Multiple documents formats
URL integration
Reporting option
Sharing option
Multiple languages
Cloud compatibility
Local storage
Percentage gauges
A list-based, sentence-wise result
Highlighted document view
Ability to view matched results
One-click comparison feature
Exclude Specific URL
Plagiarism checker API
Plagiarism checker WordPress Plugin
Prepostseo is one of the famous websites providing several online SEO tools free and paid for bloggers.
It has many features and check plagiarism deeply and provide the accurate result you want.
There are several reviews of this website available online like https://itsworldofi.com/prepostseo-review-different-tools-review/
Grammarly is becoming quickly popular in the everyday use of plagiarism checkers. It is the best source of checking correct grammar and detecting duplicate contents.
It is equally beneficial for students as well as Teachers. Some of its free tools are available on the Android Play store which can be downloaded free of cost. If you are a student or teacher then you must have to try this one.
Grammarly plagiarism checker can detect plagiarism from billions of web pages as well as from a vast academic database available on the internet.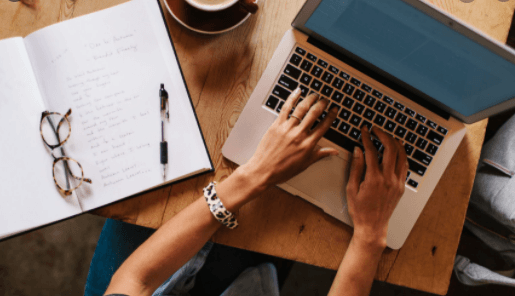 It is much easier to know that your text contains any duplicate content or not. Grammarly also gives you a free trial of a month then you have to pay for each month. It is not wrong to say that costly things give you better results in comparison to free.