It's no secret that Britain is a world leader in many areas – but according to new research, one area where it now reigns supreme is fraud. A recently published report by the Daily Mail named Britain the global capital for financial crime, with the fraud losses per person being far higher in the UK compared to the United States, Canada and Australia, and that only one-seventh of frauds are reported to the police or Action Fraud.
So what's behind this worrying trend? And what are some potential solutions to this problem?
The State of Fraud in Britain
Britain has been dubbed the "fraud capital of the world" for good reason. Fraudsters in Britain already stole A staggering £700m in April 2022, which is far bigger than the £200m monthly amount in 2021.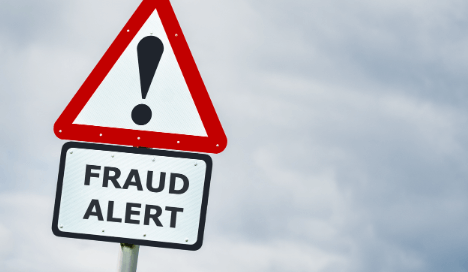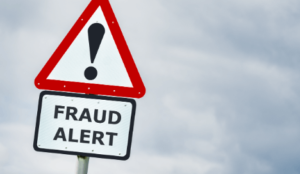 Several factors make Britain an attractive target for fraudsters. For starters, Britain is a wealthy location with a high concentration of businesses and individuals with disposable incomes. As the cost of living in the UK is skyrocketing, fraudsters take advantage of the rising living expense and exploit the vulnerable.
Other shocking statistics include:
383, 132 fraud reports in the UK from April 30, 2021, to May 1, 2022, resulted in £2.9bn losses.
40 million adults in the UK were victims of a scam
In the past 3 years, £977m was stolen by fraudsters from those aged 70 and over
What are the established ‌fraud types to know?
One of the most common types of fraud in the UK is the so-called "mum and dad" scam, where parents are targeted by criminals pretending to be their offspring. In this scam, the criminal will contact the parent and claim to need money for an emergency‌.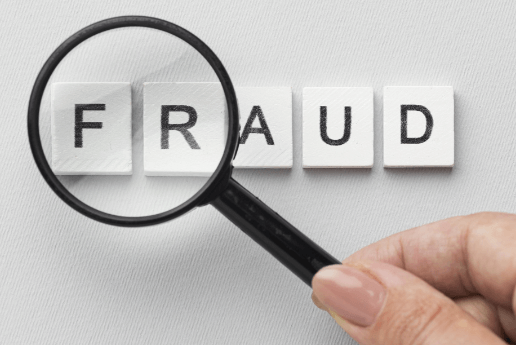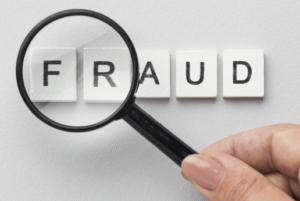 The parent is then persuaded to transfer money to the criminal's account. This fraud can be very costly for victims, as they often lose thousands of pounds. If you have elderly parents or other relatives, it's important to be aware of this scam and ensure they don't fall victim to it.
Supermarket discount scams are also one of Britain's most prevalent types of fraud. These scams take advantage of hard-pressed consumers looking for ways to save money on their grocery bills.
The scammer will set up a fake website or social media page that looks identical to that of a legitimate supermarket chain. They will then offer discounts and special offers that are too good to be true, such as 50% off all groceries.
Once the consumer takes the bait, they will be asked to provide personal information, such as their credit card details, to take advantage of the discount. Of course, the discount is not real, and the scammer will make off with the victim's personal information.
How Businesses Can Protect Themselves From Fraud
Domain monitoring
One of the latest scams involves registering domains similar to well-known brands to trick customers into providing personal information or making a payment. This type of scam is known as typosquatting, and it can be challenging to protect yourself from.
However, domain monitoring can be an effective way to safeguard your business. By regularly checking for domains similar to yours, you can quickly identify any typosquatters and take action to prevent them from causing harm. Additionally, domain monitoring can help you find potential infringements on your trademark or copyright.
Training for staff
Regarding fraud, employees may be your most significant weak spot, but they are also your first line of defense. Hold frequent training sessions for new and seasoned employees on fundamental security dangers (both online and offline) and preventative strategies.
Enforce the training by putting procedures that instruct staff on handling and using sensitive corporate data, including financial, employee, and customer information.
Secure bank accounts
To prevent fraudsters from gaining access to ALL of your money, start by keeping your banking and credit cards separate from your company accounts. Separating your accounts would also simplify keeping track of your business spending and submitting tax deductions.
If over one person makes purchases for your business, ask the bank to create separate credit cards for each and link them to the company bank account. You can do this to link purchases to particular credit cards and users. With each purchase made on the account, the bank can provide a master statement and separate ones for each card.
Insure your business
While fraud and cybercrime may occur, you can still try to compensate for your losses by buying an insurance policy that covers any losses you might suffer because of crime or fraud. Also, determine what your bank is prepared to do to assist you if your business account or credit card is compromised.
Conclusion
The UK has been crowned the fraud capital of the world, and for good reason. Scams prey on the unwary, and it's difficult to discern whether you're being conned. However, there are ways to protect yourself from becoming a victim.
Businesses and customers need to react now before it's too late.