Have you ever wondered what type of careers you would be able to get into in the field of policing, criminal justice, or criminology? If you are interested in the idea of following a career path where you can improve the safety of others by fighting crime, solving problems, and helping people while dealing with different situations and people every day, this could be an ideal choice for you.
When it comes to this career field, there are lots of career options available with something to suit everybody regardless of the type of work that you would like to do.
Some people might be more interested in working in the fast-paced environment of the front line of fighting crime, while others may be more drawn to office-based roles where they can make improvements from their desk. Others might prefer a scientific role where they are looking for clues to solve crimes and get the right answers.
Earning a degree in criminal justice can be your ticket to finding a wide range of career opportunities within this exciting field.
While working in the police is definitely a top choice for those who have studied this major, there are many other career options that you might find worth considering based on your interests and career goals.
With so many options available, it will not be difficult to find a role that is ideal for your unique talents and interests.
Police Officer
Police officer roles are definitely some of the most popular in the criminal justice system and the demand for good officers is on the rise.
Police officers are tasked with working on the front line within the criminal justice system and they are responsible for taking criminals off the streets by arresting suspects.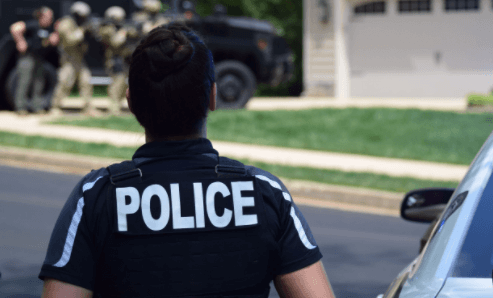 They are also involved in a wide range of other work including community safety, education, working with the victims of crime to provide support and more.
Everywhere there are people, police are needed to provide order. Police officers work in a range of different departments from controlling traffic to dealing with robberies, assaults and more serious crimes.
While the majority of roles in the police have full training provided and do not require you to get a degree or formal training before you get started, online criminal justice degrees from Central Christian College can certainly help you get the role that you want in the police, especially if you're hoping to work your way up the ranks.
Must Read: DaaS | 4 Ways an MBA Can Teach You About DaaS
Probation Officer
Probation officers work in a key role within the criminal justice system. They are responsible for monitoring people who have been released from the corrections system to make sure that they are able to reintegrate into society and abide by the rules of their probation.
The time that somebody is released from prison can be a pivotal one in their life and it's often early in this stage where people will decide to either completely turn their lives around or go on to commit more crime.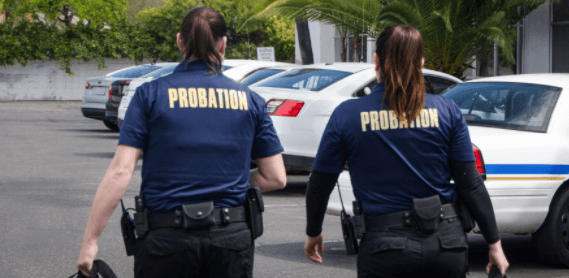 Probation officers are there to help with this and make sure that these individuals have access to the resources available to them to help keep them on the straight and narrow.
You may be tasked with offering support for finding employment, housing, and other essentials, getting mental health support or addiction support for parolees where possible, conducting regular drug and alcohol tests, and scheduling regular meetings to discuss progress, answer questions and provide support.
Correctional Officer
When criminals are apprehended, convicted of a crime and sentenced to serve time in prison, they will be primarily under the care of correctional officers.
These officers or prison guards work primarily within prisons to provide order and structure to inmates who are serving time.

Along with making sure that inmates are abiding by the rules of the facility, correctional officers also provide support, help inmates improve themselves from within the prison and support them with a transition to prison life.
In this role you may be helping inmates improve their education or get work experience from within the prison, supervising prison visits with friends and family, resolving conflicts, and providing support to inmates who need additional mental or physical health attention.
Must Read: How can writers start freelance writing jobs online?
Security Guard
Security guards are always going to be in demand wherever there is people or property to protect. Private security guards are often hired to patrol various areas and look out for any unusual or suspicious activity. They will immediately investigate or report anything that they find and generally keep the area as safe as possible.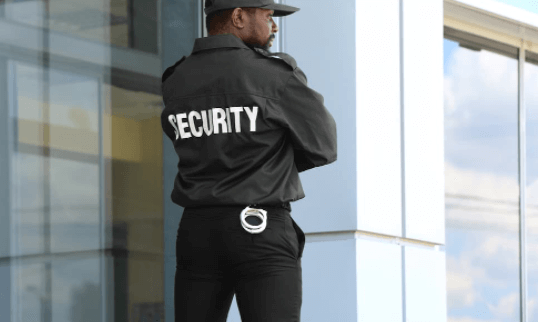 While a degree in criminal justice is unlikely to be necessary if you want to find work as a security guard, it can be helpful if you want to find better-paying roles in this field. Security guards will often be found working together with the police or the military to prevent crime and ensure that communities are safe.
Private Detective
If you are interested in the idea of work where you can find clues and solve problems but would like to be your own boss rather than working for somebody else, a career as a private detective might be an ideal choice for you.
Getting a degree in criminal justice or criminology might be your ticket to pursuing a lucrative self-employed career as a private detective, where you are free to take on the cases that you are the most interested in and help people out when their issues are not deemed to be a police matter.
Private detectives are usually assigned to non-criminal cases; however, they can also offer support for criminal cases and support the police in finding information too.
Private detectives might be tasked with conducting background checks or clients, uncovering information for family court related to custody or divorce cases such as catching a cheating spouse or supporting criminal investigation cases.
Many private detectives work for lawyers to help them find the information that is needed for their case. Although private detectives do not usually work directly for the police, this role does still require a keen knowledge of the law and forensics, especially when it comes to surveillance and gathering evidence.
Computer Forensics Investigator
If you want a more office-based role where you can fight crime from behind a screen, working as a computer forensics investigator might be ideal for you.
As technology becomes more and more embedded in our lives today, people who have strong IT skills to find evidence on computers and other devices are in higher demand than ever before.
Often the evidence that is needed to catch a criminal and convict them of a crime can be found on their computers, laptops, smartphones and other devices and some criminals might try to get around being caught by destroying these devices.
A computer forensics analyst is tasked with using advanced techniques for data extraction to uncover any useful information.
You may need to work to recover any deleted messages and emails, use smartphone tracking techniques to prove somebody's location at the time that a crime was committed, and give expert evidence in court.
Must Read:Much Needed Tips for Advancing Your Nursing Career
Crime Scene Investigator
If you like the idea of working in a role where you can combine your love of science with fighting crime, a career as a crime scene investigator could be ideal for you.
To get into this type of work, you will usually need to have a strong scientific background along with knowledge of the criminal justice system.
In some cases, you can study criminal justice along with forensic science or get a master's degree in forensic science after getting a criminal justice degree at the undergraduate level.
Today, forensic science is becoming more and more sophisticated and there are plenty of new and emerging techniques that you will need to learn in order to ensure that you're always doing the job to the best of your ability.
At crime scenes, you will be tasked with looking for and preserving evidence in the form of DNA, fingerprints, blood spatter patterns, shoe prints, tire tracks, clothing, other identifying objects and anything else that might be useful to the case.
This is a hugely important role since CSI professionals are essential to the safe and correct lifting of the necessary evidence from crime scenes.
If this sounds like an ideal role for you, it's worth bearing in mind that it's not a job for the faint-hearted and you will need to get used to the idea of attending potentially upsetting scenes.
Blood Spatter Analyst
If you are not concerned with the sight of blood and you are interested in a role where you can help to catch and convict the perpetrators of some of the most violent crimes like murder and assault, working as a blood-spatter analyst could be a role for you.
In this role, you will be working as an expert forensic scientist specializing in the chemistry, physics, and biology of spilled or spattered blood.
With a degree in criminal justice or criminology, you will need to complete further training before you will be able to work in this role to prepare you for the high degree of specialization involved.
Blood is often one of the most important clues that can be found in any crime scene and understanding it can be a very specialized and intense process.
At the lab, these professionals are tasked with finding out more about the blood that is found at a crime scene including who it belongs to, how it got to the scene, which direction it came from and the potential weapon that caused it.
You will need to visit crime scenes to locate and preserve samples of blood before conducting your in-depth analysis and investigation into it.
Forensic Psychology
If you are interested in finding out more about what makes criminals tick and how their minds work, then a career as a forensic psychologist could be ideal for you.
In this career, you may have a huge amount of responsibility to determine if a suspect is of sound mind to be tried or whether their mental state or illness has played a part in their ability to stand trial.
In addition, you may also be tasked with determining whether or not somebody has committed a crime due to a diminished mental state at the time.
Forensic psychologists are also often responsible for studying the behavior of criminals and the psychological aspects of offenders to identify patterns and figure out how best to prevent crime from this perspective.
They will often work closely with law enforcement to test out deterrents to crime to determine which ones are likely to work the best.
Criminologist
If you are interested in the study of crime as a social problem, a career as a criminologist might be the ideal choice for you. This is an ideal career choice for anybody with a degree in criminal justice or criminology, and involves specializing in a wide range of areas to study crime as a social phenomenon.
Criminologists are often the professionals that are looked to when it comes to getting answers regarding why people commit certain crimes and what can be done to prevent the rate of crime from rising.
They will often work closely with police and the legal system to put crime deterrents in place and determine the factors that can influence the crime rate.
For example, environmental criminology is a field where professionals examine the surroundings and how they might contribute to the fact that crimes are committed more often in certain places.
They will often work closely with the police to make positive improvements to how police work is done and work in programs for supporting victims of crime.
The field of criminal justice needs a wide range of professionals in order to keep it working as it should. Since crime is likely a social problem that is never going to completely go away, working in the criminal justice system can often guarantee good job security and high demand for many roles.
Whether you are interested in solving clues, science, or simply protecting others, it's an ideal career path for almost anybody.