TIPS FOR ADVANCING YOUR NURSING CAREER | There comes a point in everyone's career where they have to make a critical decision. Are you at a crossroads where you are debating the pros and cons of advancing your career in the field of nursing?
If so, it might help to understand that you are standing there for a reason. You are probably looking for something more than you have now and are truly undecided where to go from here, or even if you want to go forward. Here are some tips that could help you decide what is right for you in your future.
Make an Honest Assessment of Your Current Situation
The first question you need to ask yourself is if you are willing to put the time and effort into getting the additional education and clinical experience to move on in the field of nursing.
Perhaps you've already gained a graduate degree in nursing and are thinking of all the doors that would open to you if you become a Family Nurse Practitioner, FNP.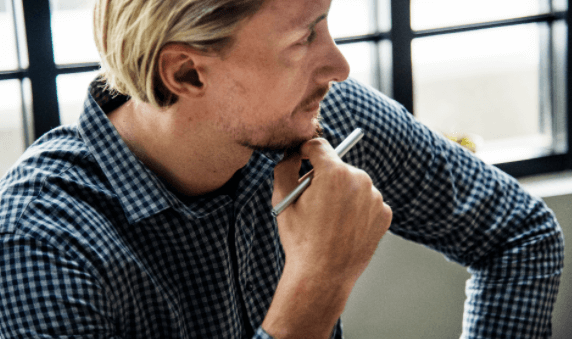 You will ask yourself questions such as whether or not you'd need to leave the job to get the additional education needed to become a Family Nurse Practitioner and are you willing to take that step at this point in your life.
Here, it's good to know that you can continue on with the job you now hold because it is possible to take all the required coursework online. There will eventually be clinical experience in your curriculum, but that is of short duration. This might be a deciding factor.
For example, the Texas Woman's University's online Post-Master's Certificate program enables you to simply take one course at a time for a total of 34 post-graduate credit hours.
Of course, there are a few variables such as how many graduate credits you now have, inclusive of any work experience you have under your belt. This kind of fluidity in the way you can achieve a certificate as an FNP might make it easier for you to envision a brighter future.
Must Read:11 Settings Nurses Can Work in
Where Do You See Yourself in Ten Years?
This brings up the next thing you should take the time to truly think about. Where do you see yourself in ten years? Do you see yourself continuing to work in the same setting in which you now find yourself?
Are you content working for the same physicians' group or hospital? Would you like more autonomy and yes, greater recognition? If so, the next logical step would be to set your sights on a career as a Family Nurse Practitioner.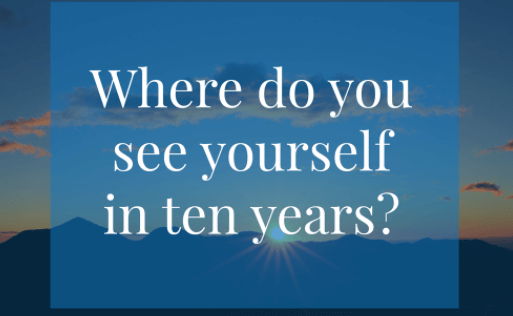 However, there are some other aspects of life as a Family Nurse Practitioner you may want to be aware of. While FNPs have greater autonomy than RNs, for example, they are only truly autonomous at this time in about 50% of our states.
Some states still require Family Nurse Practitioners to work under the auspices of MDs or DOs while other states give them true autonomy as a practitioner.
Must Read:Health Related Calculators | List of 15 useful health-related calculators
Referring back to the FNP post-master's certificate program at Texas Woman's University, this certification is universally recognized although you'd have to pass a state exam in all but five states to practice there.
The states that don't require state board exams are California, Delaware, Indiana, Kansas, and New York. All other states require the national certification exam to qualify to practice in those states.
According to Kaiser Health News, there are 23 states that allow for autonomous FNPs so again, where do you see yourself in the future?
However, states are continually revising requirements so you may want to also speak with the school you are interested in. Institutions like Texas Woman's University will necessarily be updated on where and how you can practice so bear that in mind as you begin painting your future.
What About Time and Resources?
Once you've made the decision to move forward with your life, it's imperative to consider time and resources. There are some universities that require you to take what is considered a full load each semester and others that allow for a single course at a time.
These schools understand that you are probably already working long hours as an RN holding a master's degree in the field.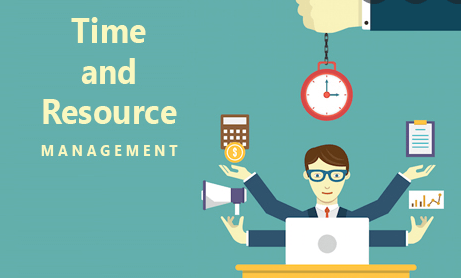 For most practicing nurses, this would be a crucial consideration because giving up all or part of a full-time job could significantly reduce financial resources.
If this would be a hardship, the university you choose would be the deciding factor. While many nurses take a sabbatical from their current job, most need the ongoing income and that is what keeps a great number of well-qualified nurses from pursuing their dreams.
Must Read: How to Easily Create a Family Tree
Find a Mentor in the Nursing Career Field
One of the things you may wish to do is seek out a mentor you can relate to and trust. Seek out someone who is a practicing Family Nurse Practitioner to discuss the pros and cons of the job. Remember that every job has its ups and downs so you will want to be prepared for what lays ahead.
A mentor can also help you assess your personality in order to decide exactly how you want to practice as an FNP. Some nurses are highly motivated self-starters who require very little supervision while others are more comfortable working under someone who holds the bottom line in decision making.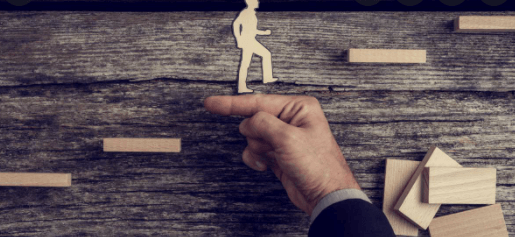 Your mentor will discuss the kinds of decisions you will be responsible for in both a clinical setting as well as an administrative role. Before you embark on your journey to achieve that distinction, it is important to assess your own personal leadership skills.
As an autonomous FNP, it would be imperative that you are a strong leader. In either case, your people skills should be superlative.
Not only would you be responsible for support staff as an autonomous Family Nurse Practitioner but in either case, when dealing with patients, the buck stops with you as the saying goes.
Begin Networking Early On
Whether you choose to work under a physician or are choosing an autonomous path, networking is going to get you off to a solid start. This is especially the case if you are looking to go into practice for yourself.
Whereas you are now used to a line of patients waiting to be seen and cared for every day, this won't be the case when you open the doors to your own office. By developing relationships with the patients you now care for, you may be surprised at just how many will be eager to transition to your care!
You know very well that nurses are, indeed, the face of healthcare and as such, most patients develop a stronger relationship with their nurse than they do with their physician.
Then there are the professional relationships it helps to develop. From pharmaceutical reps to diagnostic laboratories, you will need a solid connection of who does what and how well you are able to work with them.
This is something you have probably never had the responsibility of doing. Most doctors establish their own connections with labs and industry reps, so it never hurts to start networking long before stepping out on your own if that's the path you choose to follow.
Being able to draw on someone else's experience is a priceless gift. You probably remember those early days of nursing when you were completely at a loss as to what to do in a new or unexpected situation.
It pays to build a network of doctors, physicians' assistants, and other nurse practitioners who can give you much-needed advice and direction if you need it. Building a solid network within your field is an invaluable aid, but even leaders from other fields can guide you in the ways of being a leader.
Volunteer Under a Practicing FNP
This may sound a little strange to you now at this point in your journey toward advancing your nursing career, but there will come a time when you are thankful you did just that! Do you remember stepping out onto the floor on that very first day or week you became a practicing nurse?
Even your clinical experience prior to graduation probably didn't prepare you for what you were about to experience on the job.
While you may not care much for volunteering at a private practice, there are Family Nurse Practitioners working in community health clinics who would be more than grateful for the help.
Yes, you would be gaining knowledge and experience from simply monitoring their day, but you will also get a feel for what you will be doing in the future.
There's nothing quite like hands-on experience in addition to the clinical experience you will be getting as part of your certificate program requirements.
Another very important set of skills you should develop is those in the realm of management. Even Family Nurse Practitioners who work under the auspices of a physician are often given managerial roles and if it's not something you are prepared for, you can become quickly overwhelmed.
From setting staff schedules to managing team conflicts, there will always be some task you may be unprepared for unless you learn the fine art of management.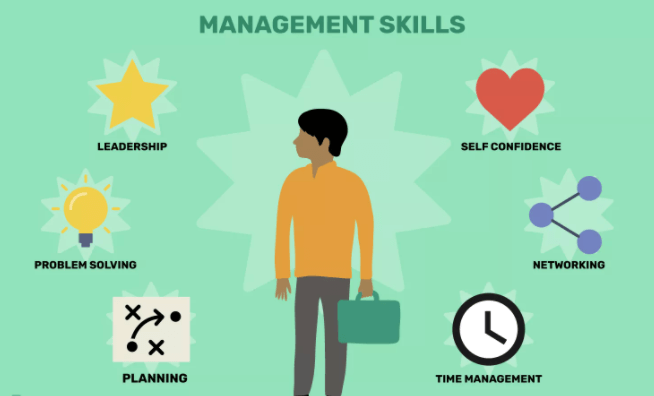 Along with those people skills you are developing, it's also time to start thinking about your practice's bottom line. Unless you operate or work in a practice that has an office manager who deals with those kinds of issues, all will fall squarely on your shoulders.
Weighing cost against profit is essential if you hope to run a successful practice and it is all part of managing an office as an FNP. Remember, one of the reasons many physicians employ a Family Nurse Practitioner goes far beyond handing over a caseload.
Most often it is the doctor who is called to the hospital if a patient of theirs is admitted which leaves you, as the FNP, squarely in the management position, even if only for a day.
Learn to make decisions on the fly if needed and you will be ready to handle all those little responsibilities you never knew existed.
Recognize the Real Need for What You Have to Offer for Nursing Career
One of the most overlooked aspects of deciding whether or not to advance your nursing career to that of a Family Nurse Practitioner is that you probably never realized just how much you are needed and have to offer.
Currently, there is a shortage of doctors, nurse practitioners, and physician's assistants in the United States as well as in every country around the globe.
There are patients everywhere who are not being seen by anyone simply because most providers are booked out months in advance.
There are a number of reasons for this critical shortage of doctors but two of the most prevalent issues are the rising costs of medical schools along with the great number of physicians who are retiring.
Many have worked long hours for decades and as the shortage progresses, they are doing more than is reasonably healthy for them to handle.
Many were on the job almost around the clock due to the Covid-19 pandemic and as it begins to ease up, they are more than ready for retirement.
A Brighter Future on the Horizon
In the end, the one thing to hold onto is the fact that gaining a certificate as an FNP from a prestigious school such as the above-mentioned Texas Woman's University is the gateway to a brighter future in the nursing career.  Not only will you be a respected practitioner in your own right, but your income will almost assuredly rise exponentially.
Once you've developed the leadership skills so necessary to succeed, you will be able to build a solid patient base, even working under a licensed physician. Many patients will be yours for your entire tenure at that practice, so as your caseload increases, so too will your income.
As a Family Nurse Practitioner, you will gain the respect of your position and will almost always be able to set your own goals based on your wants and needs in a professional setting.
The best tip of all would be to work toward that brighter future when advancing your career in nursing. A positive mindset is the best motivation of all.