When people think of nursing, many imagine nurses rushing around hospitals or clinics, but they are not the only places they can work. Due to the requirement for healthcare being pretty much everywhere, nurses have a wide range of work setting options when starting their careers.
If you're on your way to becoming a nurse (or simply considering it as a career path), here are eleven settings you could work in.
Hospitals 
You probably already know that hospitals are full of nurses. If you want to become a nurse, this is a strong contender when it comes to choosing a place to work, as there are often many job openings due to the number of patients.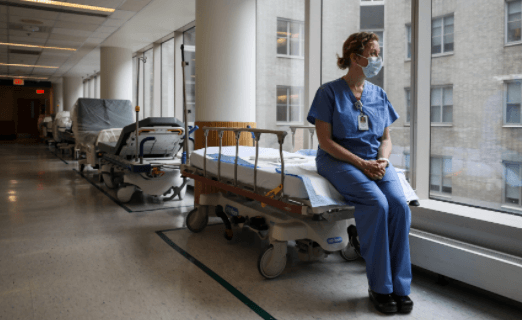 Nursing in a hospital is best suited to those who love working with others and staying on their feet all day. It's a busy job! To become a registered nurse in a hospital, an online accelerated BSN will help you qualify quickly.
Also Read:Ovulation Tips | Things to Know About Ovulation
Emergency Rooms 
Emergency rooms may reside in hospitals, but it is a vastly different setting to other sections. The emergency room sees a variety of patients coming through the doors each day, all of which require emergency medical attention. They may be critically ill, have suffered an accident, or be showing life-threatening symptoms. You might need to attend some more courses for this because working in this environment often requires an ACLS certification or similar. Most of the courses are available online, so you might combine them with your working hours easily.
It's an extremely fast-paced role with high responsibility, so it requires nurses who are resilient, emotionally strong, and dedicated to their work. Witnessing death is also unfortunately common in emergency rooms, so it's not for the faint of heart.
Also Read:List of 15 useful health-related calculators
Home Healthcare for Nurses
Nurses don't always have one fixed setting – home healthcare nurses travel around to different patient's homes to provide healthcare.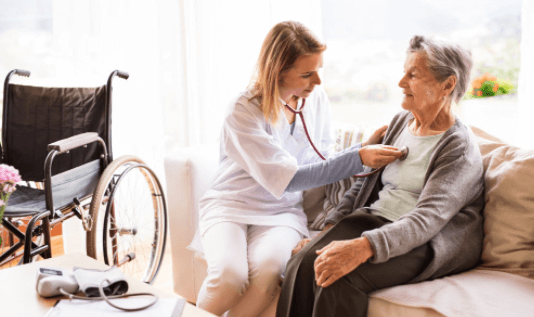 Sometimes, a nurse might stick to one house for a long duration, whereas others might visit many different homes throughout their workweek. As this role is so focused on the patient, it would suit someone with lots of patience and interpersonal skills.
Also Read:How to Cope with Chronic illness?
Outpatient Clinics 
Many nurses work in outpatient clinics. In this setting, they provide medical care to patients who do not need an overnight stay in the hospital. It's not as intensive as working in the ER, but it does require alertness and lots of medical knowledge.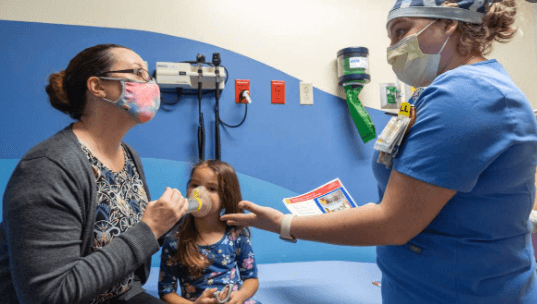 Also Read: How to Keep Weight Loss on Track
Correctional Facilities 
Another place nurses can work is in correctional facilities, such as prisons. In these settings, nurses provide care to the incarcerated.
Many incarcerated patients are vulnerable and suffer from illnesses that haven't been properly treated, which means nurses have high levels of responsibility to ensure everyone is well looked after and as healthy as possible.
It is one of the more challenging settings for nurses and requires someone with tons of patience and compassion.
Also Read:Fitness Level Improvement complete guide with best tips
Nursing Homes 
Nursing homes are another common setting for nurses. In a nursing home, nurses tend to elderly patients who are too sick or old to live alone.
While this role can be extremely fulfilling, the nurses also witness a lot of death due to the age of their patients, so it takes someone who is emotionally strong to thrive.
Physician Offices 
A range of patient care is provided in physician offices with the help of nurses. The patients usually arrive on an appointment basis, which means the hours are more scheduled than other settings that nurses work in, such as hospital wards and emergency rooms.
For this reason, this setting is perfect for nurses who prefer a more structured and manageable career. Day to day, a nurse working in a physician's office might schedule appointments, assess a patient's symptoms, and perform a physical assessment.
Schools for Nurses
Every school has a designated nurse who treats students suffering from minor illnesses or injuries, such as scraped knees, sore throats, and headaches. Sometimes, school nurses must also deal with more serious issues, like broken bones and seizures.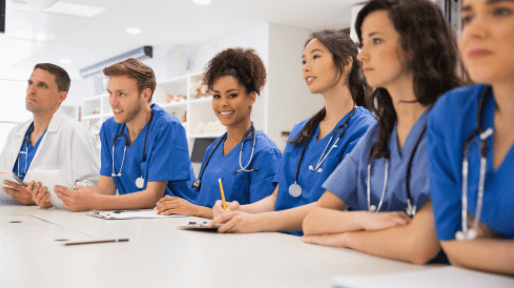 In these situations, they would help as much as they can while waiting for emergency healthcare. This setting would suit a nurse who is highly responsible and doesn't mind working alone, as schools rarely need more than a single nurse. In fact, some schools combine to use one single nurse due in multiple schools.
Community Healthcare Centers
Community healthcare centers provide a place for non-emergency healthcare for the community. A variety of healthcare practices takes place in these clinics, such as blood-taking, medication prescribing, and mental health analysis.
Family nurse practitioners tend to work there, as well as dental and other community-focused nurses. It's typically a more affordable place for people to seek medical care, so it would suit a nurse that doesn't want the intense atmosphere of the emergency room but is passionate about providing healthcare to all.
Specialty Hospitals for Nurses
Specialty hospitals are just like general hospitals except that they focus on particular illnesses and diseases. There are several different ones, including trauma centers, psychiatric hospitals, oncology hospitals, and children's hospitals.
Nurses typically choose to work in a specialty hospital if they are focused on working with a particular type of patients, such as cancer patients or young children. So, to work as a nurse in one of these hospitals, you must pursue an advanced nursing degree for a specialization.
Universities 
Not all nurses work with patients. Some, such as nurse educators, work in settings like universities to teach the next generation of nurses.
Of course, this requires advanced education and clinical experience, but the result is the ability to work in a less intense setting and earn a high salary.
The nurses who choose to become educators tend to be those who prefer a stable environment and are passionate about passing on medical knowledge.
It involves a lot more research and planning than the average registered nursing role, as the lessons must keep up with developments in the medical world.
As you can see, there is a lot of variety when it comes to settings for nurses. So, whether you want to work in a fast-paced environment, a more structured setting, or a teaching role, you can do so as a nurse.