GUIDE TO SPLIT PDF FILES | For many years, PDF has become a staple file format that most businesses and offices use to handle their documents. It's an effective way to archive your files and professionally present them. Its simplicity and readability are a few of the many good aspects that individuals love about this file format, not to mention its accessibility and availability.
However, did you know that there are more ways you can maximize the use of PDF documents? For instance, you have a long document with multiple pages but you only need a copy of a few of its pages. It's like you have a book but you need to make a printed copy of each of its pages. Since PDF is basically like a digitally-printed document, there's also an easy way to make copies of these pages.
How to split PDF into multiple files?
The process to extract certain pages from a PDF is called Split. It's a feature that will allow you to select certain pages of a document and create a PDF copy of it. You can easily split PDF online with the help of an online platform such as GogoPDF. It's a web-based tool that offers a variety of ways to manage and maintain your PDF documents.
Also Read: Easy PDF Tips: Here's How to Convert PDF to PNG
The first thing that you need to do is to access their website. Once you are already on the homepage, you need to select the option that says Split PDF. It will then route you to another page to do the process. On this page, you only have to do 4 simple steps to make digital copies of your PDF pages. Here it is:
Upload the PDF document that you want to split. You can select on your computer or you can use the Drag & Drag option of the website.
The tool will automatically scan your document. Once it's read, it will give you a preview of how the pages will look like.
From here, you can now choose whether you want to extract each of the pages into single files or can select a few pages and create one document. Once you're done selecting, you can click on Split.
Depending on the size of your file, and the speed of your Internet, the entire process will only take 2 minutes. You can now download the processed PDF on your device or you can share it using the URL provided on the site.
It's guaranteed to be fast and reliable! One of the best things about using this tool is that it will not require you to sign up or to create an account. You can immediately use any of its features the moment you set foot on their website. And the best part is, it's absolutely free! No membership or payment is required for minimal processes. However, if you want to maximize all its features, you have the option to sign up for a Pro account.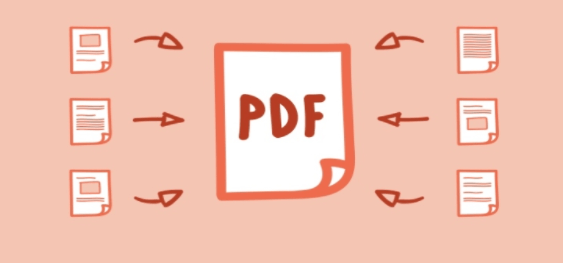 Why should you consider using GogoPDF to split PDF files?
No need to install software
Since all the processes will be done online, you will also not be required to download or install the software. All you need is a browser and an Internet connection and you can conveniently use any of their features. It will save you the time and effort of managing your PDF files.
Also Read:GogoPDF: Online PDF Converters You Will Need for Work
Works on all devices
It's also highly recommended because it is compatible with all devices. You don't need to switch from one device to another just to complete the process. Regardless of whether you are using your laptop, computer, tablet, or mobile device, you can access GogoPDF's features and services.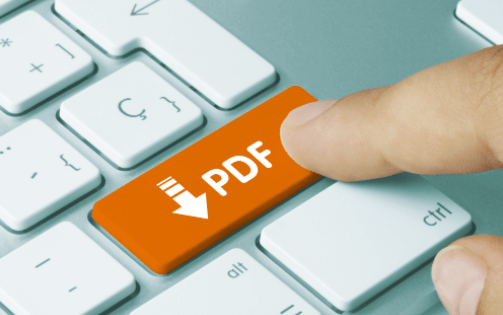 Safe and secure
GogoPDF is also protective of its users. To make sure that you will not be a victim of any malicious activities online, they use high-end security software on their site. It is designed to delete all the information and files uploaded and processed on their site after an hour of using it. In that way, you can be confident using these tools.
There are more features to use
GogoPDF is an all-in-one platform to make sure that your PDF files are updated and protected all the time. There are more features and services available on their website to make sure of this. You can use this tool to convert your documents to and from PDF. It will also allow you to edit and personalize your documents. And most especially, it has a feature that will help you protect your documents by encrypting a password.
In Conclusion
PDFs are very helpful in managing your documents and files. It's no wonder why most professionals are reliant on this file format. Aside from its accessibility, PDF is also dependable even if saved after a couple of years. Make sure that you are maximizing all its available features. In that way, you can be sure that your files are updated all the time. Visit GogoPDF to know how else you can manage your PDF files more effectively or to split PDF files .