Amazon Prime Video is among the best and most popular streaming platforms in Canada. If we consider the spread of its content library, Amazon Prime even surpasses Netflix with 26,000+ available titles. It offers a perfect mix of Amazon original titles as well as third-party movies and TV shows.
Even though it offers a great user experience, users often encounter some issues while using Amazon apps. For instance, facing the Amazon Prime VPN not working in Canada in the middle of a binge-watch virtual party. We have compiled a  list of the most frustrating Amazon Prime Video errors and how you can easily fix them.
In case you encounter any of the following annoying errors, our guide will help you to fix these problems. Let's find out how to fix the most common problems with Amazon Prime in Canada.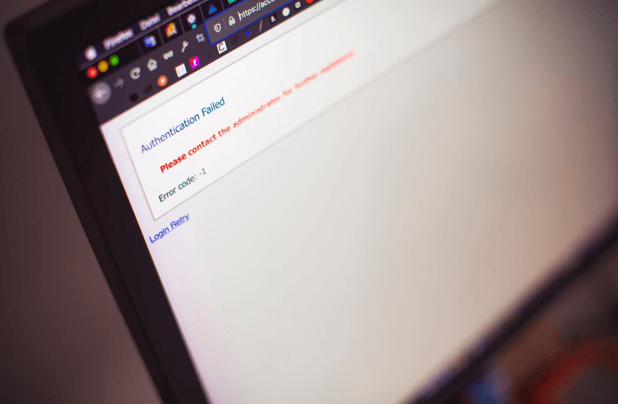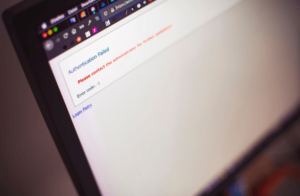 1. Amazon Prime Video Chromebook Error 7235
If you are streaming Amazon Prime Video through Chromebook and receive an error code 7235, which says "Chrome doesn't have the WidevineCdm component," there are a couple of tricks that can help you out.
To resolve this, the first thing you have to do is update Chrome. Check for any updates and install.
Once done, write chrome://components in the Chrome address bar. Look for the 'Widevine Content Decryption Module' and tap on 'Check for updates.' Finally, restart your browser. This error should be resolved now.
2. Amazon Prime Video Buying/Renting Error 2063
Amazon Prime Video hosts a colossal content library with an option to buy or rent many movies and TV shows apart from the licensed titles that you can stream on its app that are added to your subscription.
So when you get error 2063 while trying to buy or rent any title from Amazon Prime Video, you should first verify that all of your payment credentials are correct and up-to-date.
Your customary payment method might be causing a temporary problem, so wait it out. If possible, you can also try using a different payment method.
3. Amazon Prime Video Sign In/Sign Out Error 5005
Seeing the Prime Video error code 5005? Not able to even open your account? This may be happening due to a password problem.
So you need to reset your password as the first thing to solve this. To do this, click on the 'Forgot your password?' option and follow the prompt instructions that keep coming on your screen.
If resetting your password does not fix the issue, do a push restart of your device. Along this, go to your account settings and open 'Content and devices,' and click on Devices. Check the device you have been using, 'Deregister' it, and set it up once again. This will also help you if you are unable to log out.
Other than that, if other services are working fine, then maybe it's not an issue from your side but on Amazon's end. So, wait it out for a brief period and then try again.
4. Amazon Prime Video Google Chrome Error 7031
When the streaming service of Amazon Prime Video is down, you may get an error named 7031 on your screen. This problem typically crashes only on Chrome. So to get around it you can try using the Safari browser on your Mac device and Edge on your Windows computers.
If you don't have any other browser or cannot do that, try restarting your Chrome app and then play the video again. If your video is still not playing, try restarting the computer.
5. Accessibility Issue With Amazon Prime Video
When you encounter a problem that seems like you are not able to stream any video on Amazon Prime Video, there are plenty of reasons that can be behind it. They can vary based on the device that you are using.
Here are a few solutions which can be helpful, and you should try them:
Completely shut down your Amazon Prime app, and after a few moments, restart it.
Check if any updates are pending for your device or the app. If yes, install them.
Disable any antivirus software or VPNs if you are using these.
Halt all activity that might be happening through your internet network like downloading, updating apps in the background, or some other streaming on any other device.
With having only 2 simultaneous streams on 2 different devices, check that there is no one else who is attempting to stream on more devices.
Reset or restart your internet router and make sure that it isn't your internet connectivity issue that is causing this.
6. Constant Lag and Buffering
Buffering and lagging is something that is the most common issue faced while streaming online, let alone in just Amazon Prime Video. It can get very annoying if your streaming is constantly getting interrupted or keeps stopping during your favorite show or movie.
So make sure that your internet connection is not the culprit here. Run an online speed test to see if your downloading speed is alright and if you are streaming in 4K, it matches that content quality. On Amazon Prime Video, you need the minimum speed of 1Mbps for standard definition (SD) content, 5Mbps for high definition (HD) content, and 15Mbps for a 4K (ultra-HD) content stream.
Ideally, your internet speeds have to exceed this limit to stop any lagging and buffering. Other than this, try restarting or updating everything.
Conclusion
Several factors depend on how well your streaming experience goes. These factors include the streaming platform itself, geo-restrictions, your streaming device, and your internet connection. Canadian users often complain about Amazon Prime VPN not working in Canada, and that becomes an utter disappointment when it happens in the middle of your favorite show.
We hope this guide will assist you to fix the most common yet annoying Prime Video errors. In case you are still not able to get back your stream, the best approach is to contact Amazon Prime's technical support.