Buying a sports car is a lifelong dream for many but is a costly investment. So, if you're on the lookout for a new set of wheels, what should you consider?
Budget for Buying A Sports Car:
It's essential to set a budget before your car search. Sports cars vary in price massively, and you should consider whether you can keep up with maintenance costs.
You should invest some time researching options and deciding if you want to buy new or second-hand. If funds are limited, some great second-hand sports car dealerships offer cars for less than $10,000 if your search around.
It's helpful to keep in mind that a high-performance car will be more expensive to run. They will incur higher insurance premiums, fuel costs, and parts will be pricier than the average car.
Read Also: 3 Ways the Insurance Market Leverages Cryptocurrency
Also, parts such as tires will wear out quicker because of high speeds and will need to be replaced more regularly. So, make sure you factor all these things into your initial budget.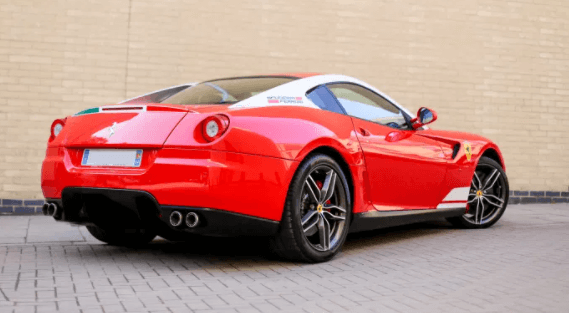 If you don't have the money upfront but have a substantial income, many hire purchase deals are available. If you have enough of a deposit, you can pick up a good spec with affordable monthly payments from most garages.
Type: 
With so many well-made high performing sports cars on the market, you may find it challenging to decide which car to invest in.
Firstly, you should decide if you want a convertible on a closed-top car. Convertibles are great to drive and perfect for a beautiful sunny day, but they aren't the most practical of cars.
Read Also:Gotham Garage : Here's What Fake and Rumors About It [2021-updated]
So, if you're planning on taking passengers, bear in mind you lose a lot of back seat room, and there is limited space for luggage. Ideal if you will only use the car locally, not so great if you go on lots of holidays or trips with the family.
It will help if you consider whether performance or aesthetics are most important to you to make an informed choice. For example, many sports models look fantastic but don't have high-end performance; they also come out cheaper. You may be happy with that if your priority is to impress friends.
Typically, the cars that offer speed combined with power are Ferris, Aston Martins, and the Porsche is top of the list. The Porsche is a great car to have fun with and has a great resell value due to its popularity.
Read Also: 4 Ways an MBA Can Teach You About DaaS
So, for example, when you've enjoyed your time with the car, and you want to sell it on, you can get Porsche cash by using a reputable and professional company that can get your car sold swiftly and efficiently.
For something, a little less costly, why not try The Mazda MX5 Miata. A compact option with a four-cylinder engine with a power-folding top great for whizzing around county lanes with the top down. It's perfect for two people but has little boot space, so ensure you travel lightly.
If you want reliability combined with power, you could consider the Toyota Supra. The reliability of a Japanese engine with the power of an eight-speed automatic.
Whatever car you choose, be prepared for regular maintenance and increased costs but enjoy every moment.
Read Also:Hublot Big Bang : The Pioneer Behind the Success of Hublot