Every day, thousands of new applications hit modern app stores, and much more are being conceived. If you also have a viable app idea and are eager to put it into practice, you might need a reliable partner who can help you with the realization of your plans. But not all beginner entrepreneurs can afford to hire top specialists in the industry.
That's where outsourcing companies come in and help startuppers get their apps up and running. Though outsourcing is not something rare or unheard of nowadays, many businesses are still afraid to rely on third-party partners for app or web development services.
Not to miss out on the opportunity to develop your own solution on a budget, you also might want to take advantage of professional outsourcing services provided by experienced vendors. But how to make sure you're hiring an experienced professional? Let's learn more from today's post.
Why is Outsourcing so Popular Nowadays?   
There might come a time when a business might need to delegate certain processes or responsibilities to outside partners. In our case, they are app development teams that can help you with selecting an ideal platform for your app, UX planning, UI design, social media marketing, testing, and much more.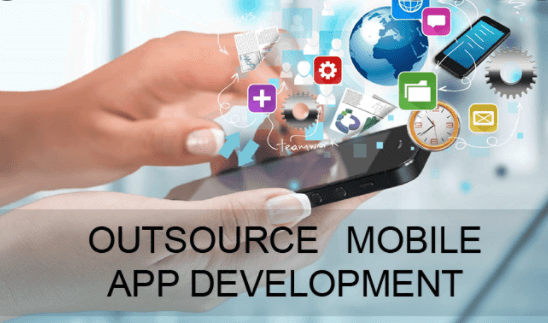 Still, today, outside software developers are more often hired to help businesses create their app from scratch. This means that the entire app development process becomes a responsibility of an outsourced team or individual freelancer.
This allows businesses to focus on their core tasks and free in-house resources so they can attend to their direct responsibilities.
Outsourcing is a great way to reduce app development costs, since it enables businesses to hire overseas specialists for less money. The secret is outsourcing companies are usually located in the regions where development services come at less of a cost for customers. And you can easily tap into this advantage.
What's more, by outsourcing you can actually bypass a lot of additional costs, e.g., investing in new equipment, hiring more employees, maintenance, scaling up, and more. This way, you can continue growing without worrying about the associated costs that may hold you back.
Must Read: Strategies For Successfully Managing and Tracking Multiple Projects at Once
How to Find a Great Outsourcing Vendor?
It's time to take a closer look at the steps you need to take to land a perfect outside provider of app development services and get your business app created within the shortest possible time frame.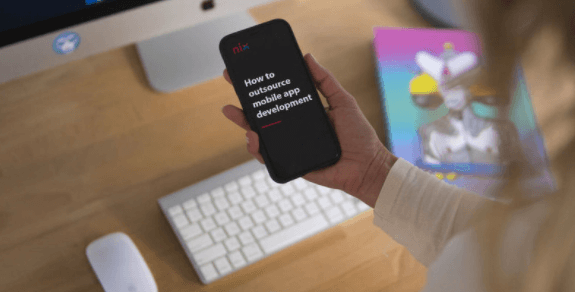 #1 Pick the Methodology
Based on your individual industry or business needs, you might need to choose a methodology, which will help you and your outsourcing partner cooperate more effectively.
Today, more and more companies adopt the agile methodology, which can go a long way in helping you maximize your cooperation with software developers and manage your project more effectively.
This practice promotes continuous iteration of development and testing throughout the software development lifecycle of your application. The agile methods are often chosen by those businesses that want to implement new changes quickly and effectively streamline collaboration efforts.
Alternatively, you may opt for the Waterfall model, where app development and testing don't happen concurrently.
Other popular methodologies include feature-driven development, DevOps methodology, and Lean Development.
If you're not sure which method will work best for you, consider postponing this step until you decide on your outsourcing partner.
#2 Know Where to Look 
Many companies start looking for potential app development partners with the help of tried-and-tested Google. Those outsourcing agencies that rank high on Google usually enjoy a high reputation among customers. You can check out real people's reviews and feedback and then determine if this or that agency is worth your time and money.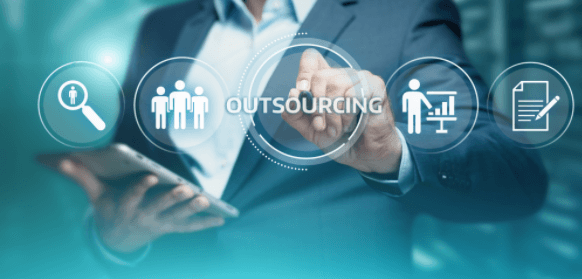 It's a wise idea to sift through the available options carefully. Take care to find more information about the companies that interest you. If need be, reach their representatives to get a more realistic feel for what these vendors can offer.
Another good place to check out if you need a great app development company is online marketplaces. They are dedicated platforms that match up customers seeking professional IT services and companies that can actually provide them.
You can also use filters to sort the available vendors by various criteria. You can choose among the most popular vendors that has the highest rating or go for the company whose experience in developing apps can meet your industry-specific needs, etc.
 #3 Make Sure They Can Deliver on Their Promises 
Needless to say, your outsourcing partner should possess a good amount of relevant experience and skill set to help you create effective software for your business.
But apart from their experience and skillfulness, you should also pay attention to other aspects to make sure you're hiring the best of the best:
Ascertain your company's working model
Familiarize yourself with their past projects
Learn more about the development tools, stacks, and techniques your company use to create their projects
Ensure that the communication and collaboration process can go smoothly and proceed unhindered
Make sure that your project and business details are safe and secure in the hands of your company
Ensure your developers can meet the deadlines and deliver their projects on time
Hopefully, these simple recommendations will help you hire the best outsourcing partner, which will mark the beginning of fruitful and long-term business cooperation.