Digital marketing is an important tool for any business wanting to succeed online. There are several interesting facts about digital marketing that you may not know. By understanding these facts, you can ensure that you get the best from your digital marketing campaigns.
One interesting fact about digital marketing is that it is constantly evolving. This means businesses must keep up-to-date with the latest trends and technologies to succeed. Additionally, businesses need to be able to adapt their campaigns to the changing digital landscape.
In this post, I'll share some of the best facts and tricks for getting the most out of digital marketing as a student.
Digital Marketing Facts You Should Know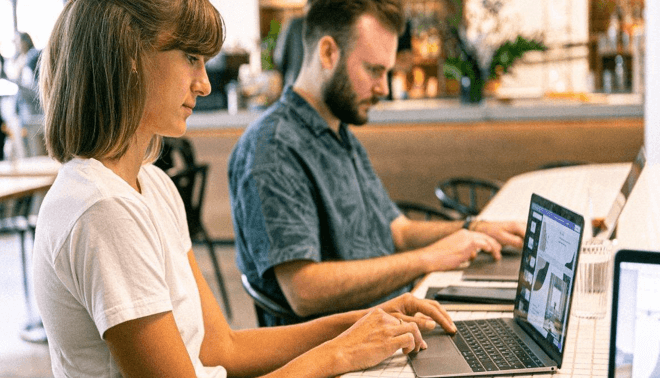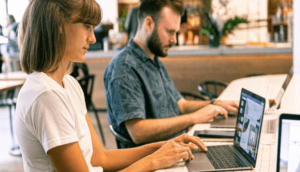 Become your own boss as a student with Digital Marketing:
As a student, digital marketing allows you to start your own business and be your own boss. This is a great opportunity for those who want to be their own boss and have control over their own lives. Your content and product may be seen by a large number of people thanks to digital marketing.
You can also work from anywhere worldwide, which is a great perk for students. If you are motivated and have a great product, digital marketing can be a great way to start your own business.
Working remotely is possible:
There are many advantages to being a digital marketing professional. Working from anywhere around the globe is one of the key benefits. This means that if you want to travel and see different parts of the world, you can do so without worrying about finding a job in each new location.
Additionally, working as a digital marketing professional allows you to work with clients worldwide, which can be a great way to learn new things and build your professional network.
A wide range of industries are available to you:
The great thing about digital marketing is that you can work in various industries. There are many types of companies that need digital marketers to help them reach their target audiences. You can work in healthcare, education, technology, automotive, retail, and more industries. There is a significant probability that you can get employment in digital marketing regardless of the industry you wish to work in.
Money can be made:
There are many ways to make money as a digital marketing student or professional. You can work as a freelance marketer, start your own marketing agency, or even work in-house for a company. The sky is the limit regarding making money in this field.
Future Impacts and Why It's Important To Study
One of the best things about digital marketing is that it is always changing. New technologies are constantly being developed, and new platforms are always emerging. This means that there are always new opportunities for digital marketers to explore. A job in digital marketing is undoubtedly for you if you enjoy keeping up with the most recent developments.
Digital marketing is a great career choice for anyone who wants to control their destiny. When you work in digital marketing, you are your own boss and can set your own hours. You can also work from anywhere worldwide, as long as you have an internet connection. This makes digital marketing a great option for people who want to travel or work from home.
What Are The Tools Of Digital Marketing?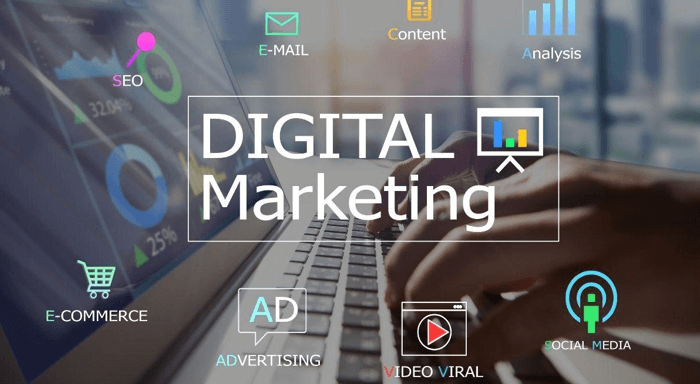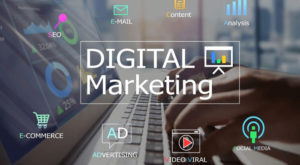 Various digital marketing tools are available to help businesses reach their target audiences. These include email marketing, social media marketing, pay-per-click (PPC) advertising, and search engine optimization (SEO).
Email Marketing:
Email marketing is a marketing tactic that involves sending promotional messages to a group of individuals through the email system. It is a type of direct marketing that enables companies to engage via email with their clients and potential clients.
The main aim of email marketing is to build relationships with customers and prospects by providing them with valuable information and offers they are interested in. Email marketing can also promote sales and special offers or announce new products and services.
Email marketing is an efficient way to stay in touch with your customers and prospects and build relationships with them. It is a cost-effective way to reach a large audience and allows you to target your messages to specific groups of people.
Plan Your Email Marketing Campaign Carefully:
Decide what you want to achieve with your email marketing campaign. Do you want to build relationships, promote sales, or announce new products and services?
Identify your target audience. Your email marketing campaign should target who you want to reach.
Create compelling content. Your email marketing campaign should include interesting and valuable content to engage your readers.
Create an email schedule. Set a frequency for email distribution and organize your material properly.
Test, test, test. Before you launch your email marketing campaign, be sure to test your messages and make sure they look the way you want them to.
Best Tools To Use For Email Marketing As a Student
Several tools can be used for email marketing, but some of the best ones for students include:
SendGrid:A cloud-based email delivery platform that offers a free plan for students.
MailChimp:Another popular email marketing tool with a free plan for students.
Constant Contact:A tool that offers a free trial for students.
AWeber:Offers a discounted rate for students on its email marketing plans.
Selecting a tool that will meet your demands is critical because each of these products has a unique collection of features and advantages. For example, if you're looking for a tool with robust automation capabilities, MailChimp or Constant Contact might be a good option. However, if you're on a tight budget, SendGrid or AWeber might be a better choice.
Regardless of the tool you select, make sure to take advantage of any free plans or discounts that are available to students. This will help you keep your costs down while you're getting started with email marketing.
Social Media Marketing:
Social media marketing is another effective way to reach out to potential customers. It allows businesses to interact with their target audiences through popular platforms such as Facebook, Twitter, and LinkedIn.
To achieve success with social media marketing, businesses need to create interesting and engaging content that resonates with their audience.
PPC Advertising:
PPC advertising is a form of online advertising that allows businesses to bid on keywords that potential customers are searching for. The chance that a company will appear in the search results increases with the bid amount.
SEO Marketing Tools:
SEO is the process of optimizing a website for higher rankings in search engines. This can be done by optimizing website content, building backlinks, and using relevant keywords.
Some SEO and keyword research tools are available to help you optimize your website and content. Some popular tools include Google Ads Keyword Planner, Bing Ads Intelligence, and Moz Keyword Explorer.
These tools can help you research and select the most effective keywords for your website and content and track your progress over time. With the use of these tools, you can ensure that your website and content are optimized for the search engines and that your keywords are helping you attract traffic and convert visitors into customers.
Whether you want to accelerate your lead generation, as well as gamification, social media, and content marketing efforts with SEO, everything is possible if you have the right tools. You can also check what your top competitors do, allowing you to adopt their best practices and further improve your tactics.
Overall, SEO ensures reaching the right people at the perfect time by communicating the right marketing message, driving more traffic to your website and increasing your return on investment.
You can seek expert SEO help to ensure the most satisfactory results. You can learn more here about how they can boost your digital marketing efforts.
Video Editing Software:
Digital marketing can be a great way to promote your business or product. By utilizing video editing software like Adobe Premiere Pro or Final Cut Pro X, you can create engaging and informative videos that can reach a wide audience. Digital marketing can potentially be a very potent tool for companies of all sizes when handled properly.
Video editing tools allow you to create professionally shot ads, business presentations, and other video assets to boost traffic and sales. These tools have free and paid versions, giving you the freedom to choose the features you need to make your videos stand out and attain their intended purpose.
Graphic Design Tools:
Many graphic design tools are available for digital marketing, but some of the most popular ones include Adobe Photoshop, Illustrator, and Canva. These tools allow you to create stunning visuals that can help capture the attention of your target audience and promote your brand or product effectively.
With such tools, you can create infographics, social media posts, and videos for sales and marketing. Choose from a wide range of graphic templates, including statistical charts, pie graphs, and grids, or create your design! You can use free templates or upgrade to a premium version to remove watermarks and add more visual elements.
Fact About The Tools
Digital marketing tools can be used together or separately to create an effective marketing strategy. The most important thing is to find the right mix of tools that will work best for your business.
Email marketing, social media marketing, and SEO are all great ways to reach out to potential customers and promote your business. However, it's essential to remember that every tool has its own strengths and weaknesses. Finding the right mix of tools that will work best for your business is important.
Marketing Dissertation Writing
A marketing dissertation is a paper that specifically looks at marketing topics. This can include advertising, market research, product development, and more. Marketing dissertations are usually required for students seeking a degree in marketing or a similar field. Because marketing is such a broad topic, it is important to narrow down your focus before beginning your dissertation.
Once you have a specific topic in mind, you can begin developing your research question and gathering data. Writing a marketing dissertation can be challenging, but it is also an exciting opportunity to explore a topic that you are passionate about. With careful planning and hard work, you can write a dissertation that makes a valuable contribution to the marketing field.
The Different Stages That Go Into Marketing Dissertation Writing
Different stages go into marketing dissertation writing, such as conducting research, writing the paper, and revising it. For each level to be successful, a specific set of abilities and information are needed.
Conducting research is an important first step in writing a marketing dissertation. This involves understanding the topic of your paper and finding relevant sources of information. It is also important to know how to critically evaluate sources so that you can use only the most reliable and accurate information in your paper.
You may start writing your marketing dissertation once you have acquired all the required data. This process will involve organizing your thoughts and putting them into a readable format. It is also important to make sure that your paper flows well and is easy to read. After completing your paper, you will need to revise it to ensure that it is free of errors and meets all requirements.
Using these techniques can improve your chances of producing a good marketing dissertation.
Tips For Each Stage To Make The Process Smoother
Here are a few tips for each stage of marketing dissertation writing to make the process smoother:
Define your research question. Before you can begin writing, you need to know what you want to write about. Take some time to narrow down your topic and develop a clear research question you can answer through your dissertation.
Conduct a literature review. Once you have a research question, you need to find out what has already been written on the topic. This will help you develop a framework for your research and identify gaps in the existing literature.
Develop your methodology. Now it's time to start planning your actual research. You'll need to decide on a methodology and design a study that will allow you to answer your research question.
Collect and analyze your data. This is the meat of your dissertation, where you will present your findings and analysis. Be sure to focus on your methodology and interpret the results to show how your research contributes to the field.
Write the In. At the conclusion of your marketing dissertation, you will need to summarize your findings and discuss their implications for the field. Be sure to tie everything back to your original research question and explain how your work has contributed to understanding the topic.
What To Do Once The Dissertation Is Complete
First, take a deep breath and congratulate yourself; you have finished an amazing feat! The next step is to review your work one last time to ensure that all of your bases are covered. Once you are confident in the quality of your work, the next step is to submit your dissertation to your committee or supervisor.
From there, it is up to them to provide feedback and suggestions for revision (if necessary). Finally, once your dissertation is approved, you must make arrangements for publication- this is typically done through your university. Congratulations again; you have completed a monumental task.
How To Get Help Along The Way If Needed
When you are ready to take your marketing dissertation to the next level, consider working with a professional marketing dissertation writing service. At (company name or website), we have a team of experienced writers who can help you get the results you need from your research. We understand the unique challenges of marketing dissertations and can help you navigate the process from start to finish.
Conclusion
The use of digital marketing is already a vital strategy for companies of all kinds, and this trend will only continue in the foreseeable future. As a student, staying up-to-date on the latest trends and developments in the field is important to hit the ground running when you enter the workforce.