During the last turbulent years, gun sales have dramatically increased. And it's not due to gun enthusiasts but first-time owners seeking ways to protect themselves and their families. Since firearm accidents always happen, the more guns we have, the more accidents we get – it's inexorable logic.
So is there a way to reduce the number of injuries and deaths by gunshot? There's only one genuinely adequate response to the challenges of this kind – Enlightenment. That's why we've asked experts from this online gun store to prepare this ultimate guide to firearm safety because it's ignorance that we should fight in the first place.
This guide contains six basic gun safety rules supplemented by commentaries and examples for more immersive reading.
All Firearms Are Loaded
No, we're not trying to make you paranoid about guns. Well, maybe a tiny bit, because you must treat all firearms as if they are loaded, even if your friend tells you otherwise. Indeed, it may seem like paranoia, but in reality, it's common sense.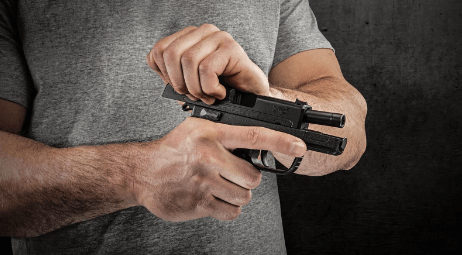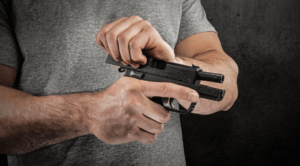 God knows how many people died because they assumed their guns were unloaded. It's human to err. People may get distracted right before unloading but then think they've finished the task. A shooter can lose shot count, forget to engage the safety, and so on. We're not robots. That's why you must always check the condition of every gun that falls into your hands. If you're new to firearms and don't know how to do that, seek help from an experienced shooter.
Let's describe, for informational purposes, how to check the state of a semi-automatic gun and bolt-action rifle – these two are the most common with gun owners.
Before unloading any gun, you must engage the safety first. If you need to check a semi-automatic pistol, like Glock or Sig Sauer, you need to eject the magazine with a press of a little knob called the magazine release. Once the mag is out, you should rack the slide (pull the slide to the rear) two times. The slide ejects the cartridge seated into the chamber by the cycling.
The procedure remains the same for semi-auto rifles, like AR-15 and M4 rifles. Once you release the magazine, you need to pull the charging handle to eject the live round that was seated by the bolt cycling.
After you've extracted the round from the chamber of a semi-auto firearm, you should visually inspect and feel it as a double-check.
Unloading a bolt-action rifle is much easier – you should work the bolt until no rounds are flying out of the chamber. To work the bolt, lift the bolt handle up, pull it back, and do the reverse.
Be Conscious Of Where Your Gun Is Pointing
In other words, point the muzzle in the safest direction and don't point it at anyone or anything you don't plan to crush. While most shooters, and even people who never hold a gun, are aware of that rule, it doesn't mean they always follow it. And it's not necessarily because rules are made to be broken but because sometimes small things escape our consciousness.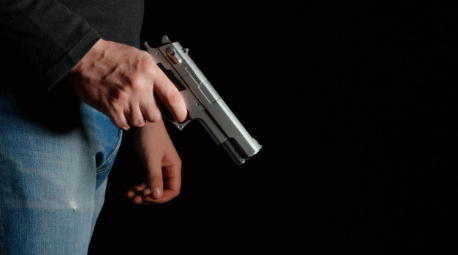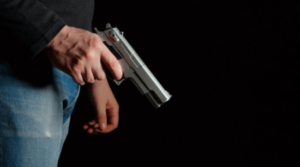 Do your wrist and the muzzle cross when you holster a pistol? Do you point your handgun to the side when locking the slide? Have you ever placed the muzzle of your rifle or shotgun to rest on the foot? When hunting, do you check your surroundings using a scope? If you answered "yes" to one of these questions, then you didn't handle the firearm safely.
Don't Place Your Finger On The Trigger When Not Ready To Shoot
You must always keep the finger off the trigger until you've made a conscious decision to take a shot. Placing it to rest on the trigger guard is a no-go as well. Instead, it must rest on the frame.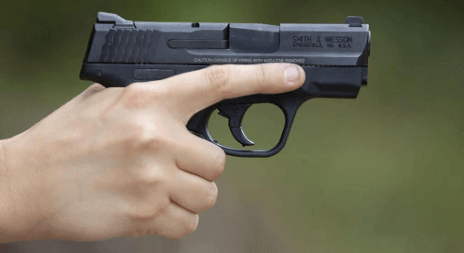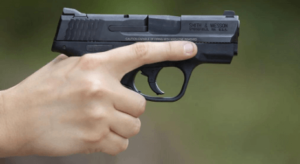 You see, life is full of surprises. You may think that everything is under control, but in reality, you never know. You may stumble across something, another person may run into you, or you may get startled by a loud noise, which will cause your muscles to tighten instinctively. In all these cases, keeping your finger on the trigger is unsafe.
Know Your Target And Its Surroundings
Before firing a gun, you must identify your target and check what's in front, behind, and on the sides of it. Never try identifying the target by movement, sound, color, or shape – you must see it clearly to make a firm decision to fire.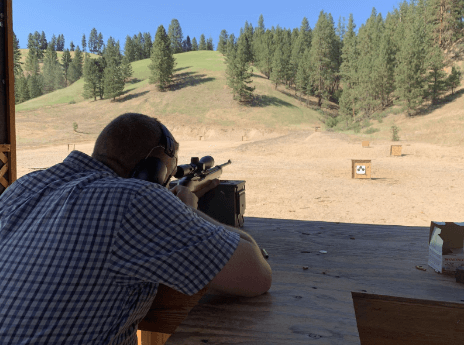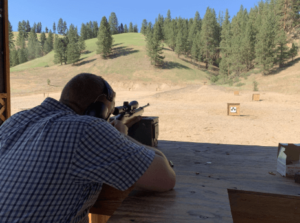 Then, you need to pay attention to the surroundings. Let's assume you don't know how a particular load of ammunition will behave after hitting the target. It may pass right through it and continue its flight downrange. It may also ricochet if your target is flat and hard. Besides, you must never act like your shooting skills are absolute.
If you're unsure of your target or what's beyond, just don't shoot. Remember that you're responsible for every bullet that exits the muzzle of your gun.
Know Your Gun
We can't stress enough how important it is to become thoroughly familiar with your firearm. You should know how to safely load and unload it and learn how to clear malfunctions.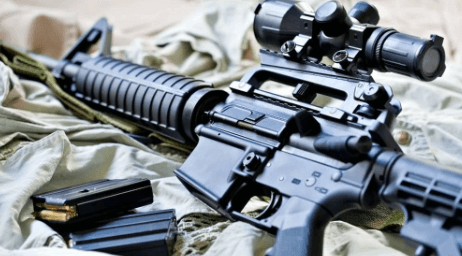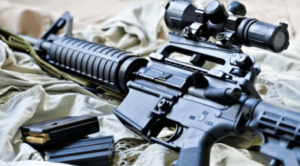 You must know what cartridge your gun is chambered for, what loads it can tolerate, what safety mechanism it features, what type of trigger it accommodates, and so on. Remember that all guns differ mechanically, and you must never assume that what applies to one model is exactly applicable to another.
Store Your Firearm Safely And Securely
There were more than three hundred unintentional shootings by children in 2021. We can only guess how they got hold of firearms, but it's clear that a part of these accidents is due to improper storage.
You must never let your gun just lay on the table or rest against the wall in the corner of the room. Even if you don't have children, you aren't secured against burglary. Besides, you and your dearest may fall in the heat of passion. In this case, you want extra safety layers.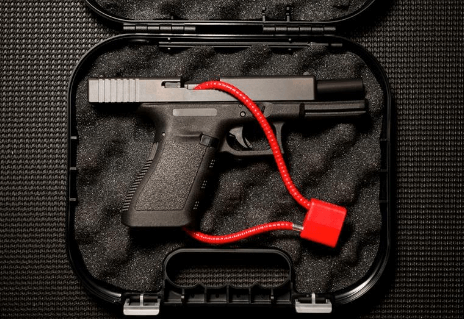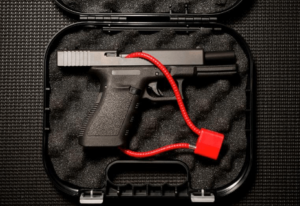 For safety, a firearm should be stored in a lockbox or a gun safe. It must be unloaded, and the ammo should be stored separately. It would be best if you fit your gun with a safety device that prevents it from firing, such as a cable lock or a trigger lock.
Also Read This: A Quick Paintball Gun Buying Guide