Owning a business isn't just about selling a product or service effectively. There are many responsibilities that you will have, regardless of the type of business. You will need to manage staff, handle marketing, talk to customers, network, and monitor your budget. One of the trickier things for many new and veteran entrepreneurs is insurance. Every business should have insurance, but what kind you have will make all the difference. The answer is different for everyone, but understanding what you need and what you have can be hard.
Insurance policies can be complicated, and they use a lot of jargon. Even insurance advertising can be hard to understand if you aren't familiar with the terms. One of the questions that new entrepreneurs often ask is if they need general liability on top of a business owner's policy (BOP). The quick and easy answer is that no, you do not need both. It is up to you to decide what is appropriate for your business, but a BOP includes general liability. Here is a quick guide to both so you can make an informed decision.
What is General Liability?
General liability coverage protects you against the costs of a lawsuit related to damage or injury that is caused by your business. For example, a customer could get hurt on your property, or one of your employees could damage someone else's property during an on-site appointment. The most common claims related to general liability are personal injury, property damage, and slander or libel.
Your business can cause injury to a third party in several ways. For example, they could trip on some inventory that has fallen in an aisle and not been picked up. They could get electrocuted on exposed wires during some maintenance or slip on ice out in front of your building. If that happens, general liability will help with the cost of medical expenses or anything else that might result from being hurt. It can also cover defense costs if the other party files a lawsuit against you.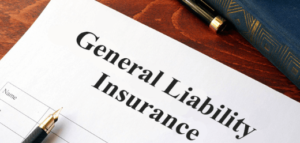 Damaging the property of a third party can also cause a claim. For example, if your employees move equipment in and out of your building, they could slam into a customer's vehicle and cause significant damage. However, if they make a claim against you, your liability coverage can protect you against the costs involved, just like with a personal injury.
An advertising injury is when your business has used copyrighted or protected materials in your advertising. This could affect another party's reputation. You may also say something in an interview or in your marketing materials that could cause harm. If that's the case and you are facing a claim, general liability will help with that, too. It will also cover things like data breach lawsuits, which are more common as more businesses use digital data storage.
Besides all of the reasons above, most lenders and landlords require you to have liability insurance before they work with you. Therefore, it's vital to have it in place right away.
What is a Business Owner's Policy (BOP)?
As a business owner, you will need to find the right coverage for you and your business. There are many options available and many different possible hazards, depending on the type of business you run, where it's located, and many other factors. A business owner's policy can make much of this simple for you. A typical BOP includes three coverages. They are commercial property insurance, business interruption insurance, and, yes, general liability coverage. So if you have a BOP, you do not need to get a separate general liability policy. Having the other two coverages is important, however.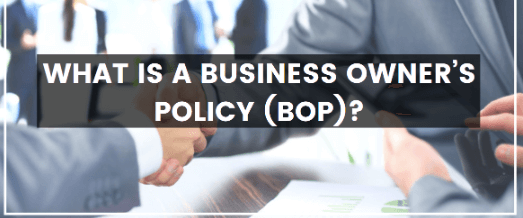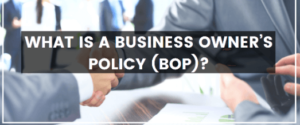 Commercial property insurance will protect your business property from damage, theft, or destruction. Several ways your property can be damaged or destroyed include vandalism, fire, water damage, or theft. In addition, it can be very expensive to have to replace equipment or rebuild a building. This type of coverage will protect you against those costs and make sure you can open up again in the future.
Business interruption coverage will help you pay the bills when you have to close down temporarily. This can happen if there is enough damage to your property from one of the covered risks. It can also happen if there is another serious situation, such as a global pandemic or another health-related widespread shutdown. With this coverage, you can get compensation for your bills, rent, or mortgage and pay your employees. Then, you can start back up again with as few hiccups as possible.
Also Read This: How Can Non-Fungible Tokens Be Beneficial for Real Estate?
Other Coverages
It's important to know that while you don't need general liability coverage if you already have a BOP, a BOP does not provide all the coverage you might need. Several insurance types can protect you beyond what a BOP can offer. For example, if you use a vehicle for your work, then you probably need commercial automobile insurance. Every state except for one requires businesses to have workers' compensation insurance as well. This will protect them and you from having to pay for costs related to getting injured on the job. Service-based businesses should also get professional liability insurance. This protects them against the costs of a lawsuit if a business makes an error that causes damages or losses to a client. Nobody is perfect, and mistakes can happen. Make sure that you are covered.
On top of those, there may be coverages that are very specific to certain industries or types of businesses. For example, companies with inventory or manufacturing products may want product liability insurance. So again, check with your provider to make sure that you have everything you need.
Insurance is something that many people would rather not think about. The beautiful thing about it is that if you have what you need, then you never need to. Having the right coverage means that you can be confident that you are prepared for whatever might come your way. As a business owner, the less you have to worry about, the better.