When national security and safety is of such paramount importance, it is essential that leadership position is occupied by leaders who have vision and direction firmly within their sights. National security and safety are at the heart of a country and as it involves the general public too, there is no room for errors or mistakes.
Getting a leadership position within national security is possible and achievable if you set realistic and achievable targets. You will of course not just fall into a role, you will have to work for it and you will even have to return to studying but the rewards you will get will outweigh any negative aspects you may face.
In terms of rewards, you will be fairly compensated, but most importantly you will be keeping lots of people safe and secure every day, free from threats and free from security breaches.
A Change of Direction
Perhaps you have been in an industry for a few years or perhaps you are looking to make a complete change to how you work and where.
A change in direction and in a change in the industry you work within can give you a renewed sense of freedom, as well as a new vision.
Within leadership, you need these changes to keep you on your toes and you also need to ensure that you establish and retain a vision too.
Without a vision, you will not be able to lead anyone or even convince anyone that what you have planned or mapped out will work. Getting your vision iron clad and even future proof will ensure that you can carry it on into the future.
Why National Security?
National security and the safety of people go hand in hand. As the population increases, so too will the demand for increased security.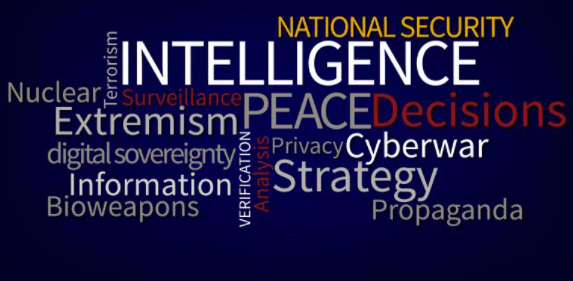 There are already a lot of opportunities for growth and development, both personally and professionally within the industry and this will only continue to grow over the next few years.
A leadership role within national security and safety will give you a sense of pride and will give you a sense of achievement. Knowing that you have played an important role within your nation's security is a feeling that will not be easily replicated.
Must Read: 6 Key Areas to Focus on in Your Business
Are You Ready for Leadership?
You have talked about leadership roles, but are you truly ready? Stepping up to a leadership role requires key attributes, such as determination and courage. Leading others, perhaps through times of insecurity, unrest or change, is challenging even for a seasoned leader.
Feeling too confident about what lies ahead could cause your downfall. So, it is essential that you are not overconfident, but are realistic about what you can do and what you can achieve once you are in your leadership post.
You will certainly know you are ready for leadership when you feel responsible and certain enough to make decisions with potentially large consequences.
Decision making and decision processing on a smaller scaler doesn't come with such consequences, as it does at the leadership level.
Ensuring you are thoroughly ready is essential, as the last thing you want to do is secure a position and then end up feeling emotions and thoughts such as panic, self-doubt, and worry.
Advancing Your Knowledge and Awareness
Any new leadership position requires a change of some sort. When you are looking at leadership positions in national security, it is important to look at advanced level security courses online to brush up on your skills and knowledge, and also to prepare you for what the future may bring.
If you are not prepared to advance your knowledge, or you do not feel it is necessary, then you may find that you come across a stumbling block or two when it comes to actually find and securing a position.
Alongside increasing your knowledge, you also need to brush up on your industry knowledge and awareness. As a future leader, you need to ensure that the information, data, and statistics you hold are accurate and up to date.
Old information or lack of information will leave you looking like a defeated leader, and this is not the impression you want to give.
Must Read: Outdoor Security Cameras | Top 10 best outdoor security cameras review
Searching for Opportunities
Once you have established why you want to be in leadership (and most importantly what you can bring to a leadership role) it is time to begin searching for opportunities.
Opportunities may not always be readily available, but if you are patient and if you are aware of when new opportunities are released, you shouldn't have to be waiting too long to seize your chance.
To find opportunities within national security, you should begin your search online. Using official government websites and even using executive portals will allow you to see current (and past) opportunities.
Looking at past opportunities and historic adverts can give you food for thought, as you can see what qualifications employers are looking for, what experience is required, and also what attributes and skills leaders should have.
Updating Your Resume
As soon as you leave a job, start a new job or even begin studying, your resume is out of date. Updating your resume regularly will ensure that it is ready for use, even at short notice. As you are going for a position within leadership, it is essential that you demonstrate your suitability and your experience.
If you have trouble conveying this information or you have trouble displaying it in such a format that is jargon-free, easy to read, while still being engaging, then consulting a professional resume writer would be your best course of action.
Must Read: Tips And Tricks To Make Your Online Small Business Successful
Networking and Building up Contacts
Within any industry, it helps to know a lot of people with all different backgrounds and specialties. Networking, building up your contacts, and even joining new business groups, either online or in-person is crucial.
At networking events or small mind-mapping groups, you can hear about new opportunities, you can share ideas, and you can find like-minded people. Networking can provide you with new opportunities, but it can also help you take advantage of existing ones.