Choosing the perfect graduation gift for the student in your life can be difficult since you will want to match it with their own interests and preferences, as well as to make sure that is in line with graduation traditions.
Therefore, if you are struggling to decide on the perfect present, here is a list of some of the best graduation gifts that you can give to students.
1.    A T-Shirt Blanket
If you want to opt for a quirky alternative to the usual gifts that will still allow the student in your life to cherish the memories that they have of their time in college, then you should consider presenting them with a t-shirt blanket on the day of their graduation.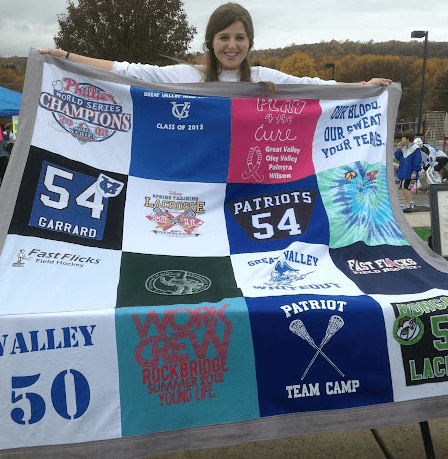 These personalized blankets from My T-Shirt Blanket can be printed with any designs that you wish and are perfect for those that want to show off their college pride, or even remember their days as head of a sporting team or theatrical group.
So, by giving them a t-shirt blanket, you will be able to commemorate their days at college in a useful and practical manner.
2.   A Soft Toy
Throughout the stresses of the school year, your student may have turned for comfort to a treasured furry friend. However, just because they have graduated, this does not mean that they have any less need for the cuddles that only a teddy bear can provide.
Therefore, you should consider congratulating them on their achievements by gifting them a soft toy, some of which can be embroidered with their name or graduation date or be wearing a graduation outfit.
This can help them to have a mini version of themselves on their graduation day even once the event itself is long past and can help them to get through the turmoil of adult life that is still to come.
Must Read: Student Motivation Tips | Simple Ideas to Improve Student Motivation
3.   A Graduation Plaque
However, if you are looking for a more traditional graduation gift, you should consider opting for an engraved plaque that has their graduation date and name inscribed on it.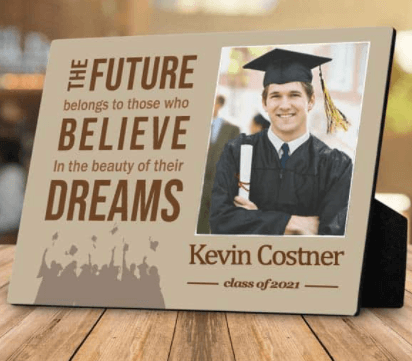 This graduation plaque can act as a permanent symbol of their success that is much more durable than the actual piece of paper with their qualification on itself.
This can then help them to feel a sense of pride whenever they see it, and it can act as a trophy where otherwise they may soon forget their achievements in the humdrum of daily life.
Must Read: 5 Best New Year gift ideas for 2021
4.   New Bedding
Although you might think that new homeware does not make an exciting graduation gift, many students' bedding and homeware has become tatty and worn after three or more years of being shoved in the washing machine and poorly looked after.
With many students going onto bigger things, new homeware, such as bedding or towels, can help them to feel as if they are making a fresh start away from their student days.
5.   Jewelry
Jewelry, such as bracelets and watches, can make a great graduation gifts choice, though, as jewelry wears better than other presents and can stay with the student in your life for a long time to come.
Not only this, but its wearable nature means that your student can have your gift on them at all times.