In any typical year, the United States will have an average of 2 million weddings. However, because of the COVID-19 pandemic, over a million couples were forced to postpone their wedding, cancel the event altogether, or have a legal ceremony without a reception.
On the other hand, tech-savvy couples found a way to get married amidst the lockdown while letting their family and friends watch the event using apps like Zoom or Facebook Messenger.
When it comes to adding new technology to weddings, there are so many things that you can do to make the day more special apart from broadcasting it via video call apps. Here are ways technology can be used to enhance and modernize your wedding and reception.
Stream Your Marriage Journey to Your Family and Friends
Over 1000 couples chose to stream their ceremonies through live streaming platforms because it allows family and friends who couldn't attend to see what's going on.
The service also saves you money since everything is being recorded already by using a computer webcam or other recording equipment, so you don't need to hire a separate videographer to film the whole thing. Streaming will also allow you to have more time for photos while still showing everyone what you're doing in real-time.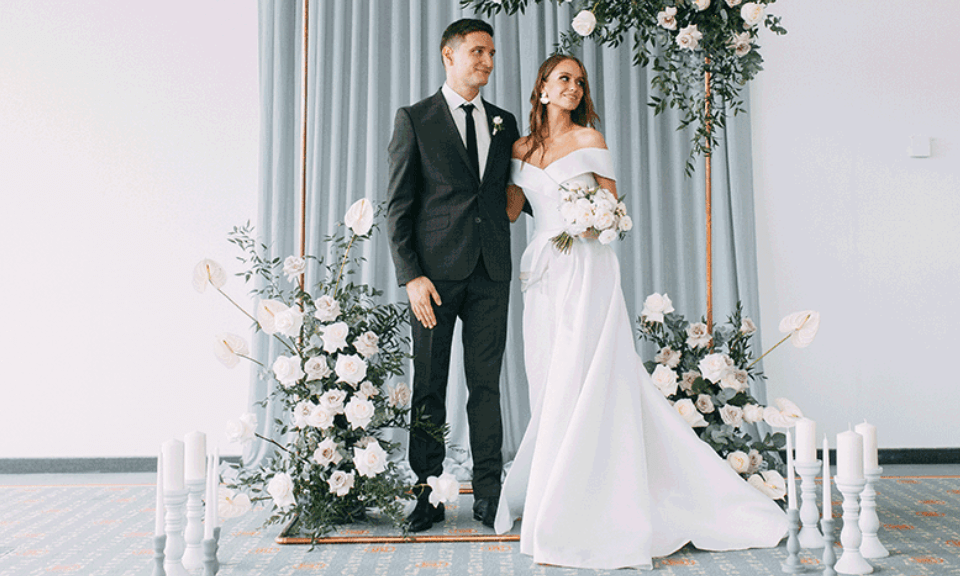 However, it would be best to complete the story of your marriage journey by also streaming how it started. If you filmed your proposal, stream it as well to show everyone how it went down and to get the most out of tech at your wedding. 
You can also include some footage of the lead-up to the proposal, the planning stages of your wedding, and other relevant bits to your relationship.
Capture Your Ceremony and Reception with Specialized Equipment
If you want to make your wedding an unforgettable event, why not record it directly on Blu-ray or DVD? With this, you will be able to relive the experience again and again. There are also special cameras for weddings available on the market today that can capture anything at any angle with ease.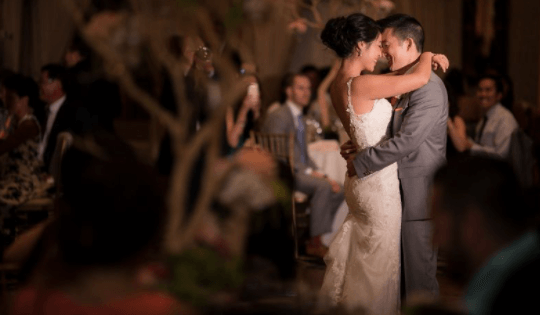 This way, everyone gets a nice view of what's happening around them, even if they're viewing it from home. And if you want to go the extra mile, always remember that there are drones available for hire nowadays which can take shots of your venue from high up in the sky.
Incorporate Augmented Reality Into Your Wedding  
You can add a modern twist to your wedding by using augmented reality in digital enhancements. There are apps today that will help you give your wedding a fantasy-like background or even let you see what you would look like with a virtual dress on.
It's never been easier to have any event personalized and uniquely made to fit you. This is perfect for busy couples who don't have much time for some of the more time and energy-consuming elements of a wedding. 
Personalize Invitations and RSVP Cards
Making personalized invitations is one of the most critical aspects of planning a wedding because it will inform guests what to expect from the big day. This can be done through paper invitations, text messages, or even social media updates.
Although these methods are still popular today, more and more couples are taking advantage of digital printing services to make their special announcements and save money in the process. 
Personalizing invitation cards can also save time and effort for people who may want to attend the upcoming wedding but do not have transportation facilities at hand. Couples can send out electronic invitations printed later via email or shared with friends online.
Create Interactive Wedding Websites
Wedding websites are becoming more and more elaborate with each passing day. It contains general information about the couple involved and shares stories, messages, exciting facts, and even multimedia files that guests could view before the event starts.
This will give them an idea of what to expect, thus heightening their excitement and making them look forward to attending the special occasion. Couples can also use interactive wedding sites as their official website because it can help narrow down search results when looking for specific content about the bride or groom.
Aside from that, it is a great way to provide potential attendees with additional details they might find helpful when preparing themselves for the upcoming festivities. 
Incorporate Social Media Into Your Special Day
With the growing popularity of social media, it is no wonder that more and more couples want to incorporate it into their wedding. According to Forbes, a survey was conducted a few years back showing that 62% of people aged 18-29 have used Facebook to replace wedding invitations.
If you're one of those who can't imagine conducting your wedding sans social media, then there are some easy ways how to incorporate this aspect into the big event.
You can create an official hashtag for everyone in attendance to easily share their photos from the day. This is also perfect if you have multiple guests from different locations since they will follow your special day through others. You can also use social media as a replacement for favors.
Have guests post their best shots from the wedding and share them on their feed for an extended period. Couples can even give out promo codes or discount coupons as part of the rewards to those who upload photos online.
Consider using popular photo editing apps like Instagram and Photoshop to create custom stickers that have your names, date of the wedding, reception details, and even your official hashtag engraved.
These are perfect if you want to hand them out during engagement parties or bridal showers so people can familiarize themselves with them before the big day comes.
Technology has made doing multiple things so much easier, including wedding preparations. Tech can do so much to reduce stress for busy couples before the big day, and it can even make wedding ceremonies and receptions a lot more special, even for guests who are unable to attend.
Consider adding some tech into your nuptials for a stress-free, organized, and modern wedding that everyone will remember through the years.