Guide about Window Cleaning Robot: To enjoy the view from the outside of your house, you'd want to keep your windows clean and clear – windows that are free of stains, smudges, or fingermarks.
Maintaining the utmost cleanliness and clarity of your windows also enhances the look of your house. However, this might seem an easy task for some, but actually, it's quite a difficult task that requires extra care and precision.
If you're not going to be careful about choosing and using cleaning materials, your windows might get ruined and ugly marks might appear. You wouldn't want that to happen with your windows, right? Streak-free windows are all we want.
Sadly, some homeowners would just let their windows be dirty and full of smudges, maybe because they have busy schedules or are just too lazy to finish their cleaning activities.
In some cases, cleaning windows is somewhat a dangerous task, especially to those who live in big houses with plenty of stories, because windows not only require to be cleaned inside but on the outside as well.
Thankfully, our technology nowadays has become so smart and innovative that we don't even have to exert too much physical effort to accomplish our cleaning tasks!
Aside from robot vacuums that are designed to take care of our floors, there are also window cleaning robots that are specially made to assist us in maintaining the cleanliness and clarity of our windows.
It's quite understandable that most of us don't enjoy cleaning as it is very exhausting. So finding the right window cleaning robot might be the perfect solution.
The rise of these newfangled robots is starting to get more popular because of their reliability and convenience. We're so lucky to experience these times when housekeeping is starting to get automated and easier.
Yes, with the assistance of window cleaning robots, you won't have to worry about the cleaning maintenance of your windows because they'll independently do the task for you – all you need to do is just set the robot on cleaning mode and you can now chill and do other more essential activities.
The best robot cleaner can always get the cleaning task done productively and without fuss. However, what are the best window cleaning robots you can acquire? What are the safe robots for windows?
In this article, we'll discuss these questions, and hopefully, you'll find the best option that's suitable for your cleaning needs and preferences.
How a Window Cleaning Robot Works
In general, window cleaning robots are attached to the window glass and they travel around it with their wheels and tracks. Other kinds of window cleaners might travel in a circular flow because of their dual microfiber pads spinning around.
However, all window cleaning robots are equipped with microfiber pads to provide an efficient, clear, and streak-free cleaning.
Moreover, talking about window cleaning robots that are high-end, they use more advanced features like innovative planning of routes and sprayers that are operated automatically.
Some of them can even be controlled with a smartphone with their contemporary app. How can you find the perfect window cleaning robot for you? Well, it mostly depends on your cleaning needs.
That's why before acquiring one, ascertain that you have researched thoroughly about its features and functions so that you'll know that it can be suitable for your windows.
Each window cleaning robot has its distinctive characteristics. They differ in size, suction power, weight, price, and many more.
Also Read: Best 6 Solutions To Fix [pii_email_8c96c1c23f5914dd67d1] Email Errors
Some of the Most Reliable Window Cleaning Robots You Can Try
To reach your most desired results on your windows, picking this window cleaning robot might be an excellent decision you can make as this will provide you streak-free and superb results that'll truly enhance the cleanliness and clarity of your windows. You won't even have to put much effort into operating this robot!
Window cleaning services? That's not necessary anymore with the HOBOT-388. Paying for those services won't be a wise decision, and besides, that'll just put the worker in an unsafe condition if he's assigned to clean windows on a multi-story house. With this window cleaning robot, you could save time, money, and above all, it keeps you safe.
The HOBOT-388 is also a great device to clean the tiles. If you have floor-to-ceiling windows in your house, no doubt this robot will do an incredible job.
It is powered by a reliable AI that enables the device to produce an efficient cleaning path to rigorously keep the cleanliness of glass panes, without leaving any ugly marks that ruin the quality of your windows.
Moreover, you won't need to spray glass-cleaning solution to your windows because this window cleaning robot already has its reservoir that automatically supplies a very light mist of its safe cleaning solution.
It does not consume too much of the solution but because of its effective and high-quality cleaning properties, your windows will still look better than ever.
Also Read:How to Get Started With Linux: A Guide for Tech Students
Durability, cost-effectiveness, reliability, and affordability? All of these qualities are found in this top-quality window cleaning robot!
Without spending too much of your budget, you can already obtain the Mamibot W120-T which uses almost the same features as the high-end window cleaning robots.
It has a trailblazing navigation system that's efficient in generating routes and tracking progress. This high-efficiency window cleaning robot includes a power supply, high-quality extension cord, sturdy safety rope, remote, and a high-grade microfiber pad.
For non-techie homeowners, this robot cleaner is highly recommended as it does not use complicated settings to operate. It only takes a few, or even a single button to start working!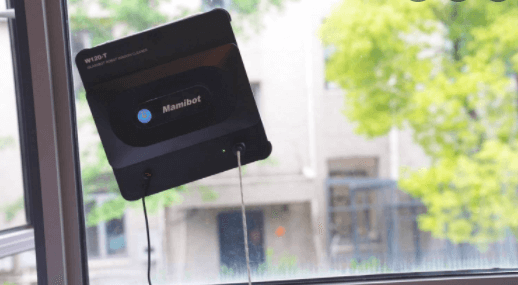 Additionally, the Mamibot W120-T can be intelligently controlled with its smartphone app. Its app offers amazing features that help you understand how to efficiently use the window cleaning robot.
Aside from the various preset modes that you can choose there, you also have the option to control the robot's movement manually. It's very easy to use.
Its suction power has the utmost capability of picking up the filth detected on your windows and it's able to withstand up to 15 lbs of vertical weight. When it's operating, it does not create loud and annoying noises.
Also Read:Convert YouTube video to MP3 using these10 Safe and Reliable Websites
Are you trying to save money yet want to get a high-quality window cleaning robot? Well, the Gladwell Gecko might be the most ideal option for you!
It's less expensive than the other window cleaning robots, but you won't be disappointed by how awesome this robot can do to your windows. With its very affordable price, it's still a competitive window cleaning robot.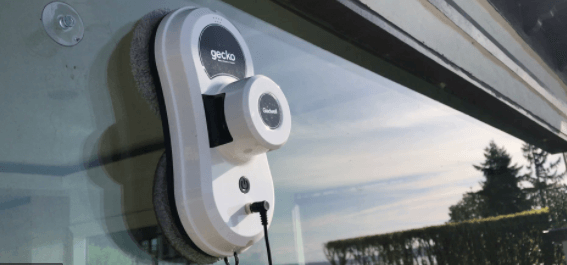 It uses dual-spinning pads that enable the device to travel around your windows while keeping them clear and streak-free. It also comes with a remote and two high-quality washable pads.
The Gladwell Gecko works excellently in small to large-sized windows and its direction can also be precisely controlled with its partner app.
Also Read: Solutions to fix Outlook error: [pii_email_5a3f70ed21f415521fa3]