"Add me to Bondee" has been the main message since mid -January, and social networks of users throughout Asia have been filled with such calls. Bondee is a mobile meta-universe, in which you can create yourself and spend time with friends. The application appeared in the App Store and Google Play on January 17, and after only two weeks, the number of downloads exceeded 2 million. Another popular application is Cookie Casino. You can always test your luck by joining! 
     What Is Bondee?
      The Bondee app was released to the App Store and Google Play on January 17th. In the last week of the month, it ranked first in terms of weekly downloads in Singapore, Thailand, Malaysia, Taiwan, and the Philippines, according to data.ai.
      Bondee bills itself as a metaverse, but more like a 2000s simulation game. There, digital avatars can interact with each other on the main page: relax in a chair, pet a cat, or just stand and leave notes to users who are not online. The same can be done in the virtual rooms of friends.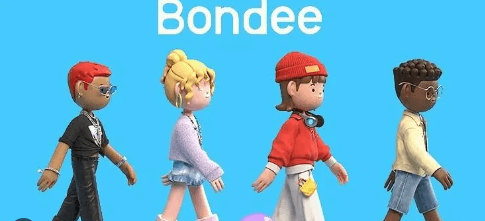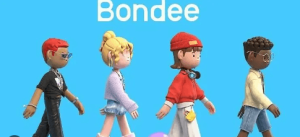 In addition, the player can participate in various activities. They can swim in the virtual ocean, collect limited items, create private chats with friends, and have fun in "party mode".
Several users in Singapore feel that the app is a sweet spot between sims and metaverses like Meta*'s Horizon Worlds. Unlike The Sims and similar games, Bondee is designed for mobile devices.
    NFT And Possible Data Leaks
     The game first faced criticism when its developer, Metadream, tried to incorporate elements of the Web3-specific metaverse into it. It all started on January 21st when screenshots of Bondee's privacy policy appeared on Twitter. It stated that users would be able to make purchases using B-Beans, an in-game currency that could be spent on NFT products in the app. The policy has now been edited, but the original version is kept in the Web Archive.
    Such behavior can be seen as "collective trauma," says So Wang Wei, founder of Ikiguide, a consulting company for organizations interested in the metaverse. According to him, after the collapse of the industry in 2022, people have disliked everything related to cryptocurrencies.
      About a week later, another scandal erupted. Residents of Singapore and Malaysia reported that after installing Bondee, money was debited from their cards without permission. 
    Meta Dream later removed all references to NFTs from its privacy policy. In a statement, the company clarified that it does not collect users' financial data upon registration and called the rumors "false." 
     In an email to the Rest of the World, the company also called the reports of the data breach "disinformation". And said it had collected evidence that would allow the rumor-mongers to be held accountable.
Connection With China
      Meta Dream has roots in Singapore and China. Metadream, a private company with offices in the city center, was incorporated in Singapore on September 9, 2022, according to ACRA regulations reviewed by the Rest of the World.
    The documents indicate that one of the leaders of Metadream is a Chinese citizen Yang Yuxiang. He lives in Shanghai. According to Chinese media reports, he is also the CEO of local news aggregator Yidian Zixun.
    Bondee isn't Metadream's first foray into the virtual world. In May 2022, the company acquired the True.ly metaverse. In doing so, she obtained all rights to her intellectual property in order, as the Metadream website says, to "develop the creative concept and internationalize."
     The Metaverse has been popular in China, with nearly 1.9 million downloads since its launch. However, Zheli had many opposite opinions with similar reports of privacy violations, data leaks, and system crashes, and the app was removed from China a few weeks later. app stores.
    The privacy policy should be taken into account regardless of whether the application is made in China or elsewhere.  The lawyers note that Chinese companies, facing hefty fines, are increasingly complying with international data protection standards.
     It's not yet clear if the rumors surrounding Bondee are capable of inducing people to abandon the app. Can Bondee survive such a difficult start? This is yet to be seen. Seo says the media coverage puts the company in an advantageous position, but it will have to work hard to reassure younger users.
Also Read This: The Metaverse and Its Effect on Consumer Behaviour and Demand