Thanks to the constant growth of innovation, a significant number of ways to promote your business product on the Internet have been learned. Basically, these are e-commerce platforms that allow businessmen to skillfully create unique websites.
Such platforms are useful not only for experienced projects but also convenient for the implementation of potential ideas. They provide the company with the functionality that can give the project individuality and contribute to business development.
Turning to such programs is a great option to improve the level of a particular organization, therefore choosing the best program should be approached seriously and carefully.
Today we will compare the two giants in this area – WooCommerce and Shopify, and find the best option.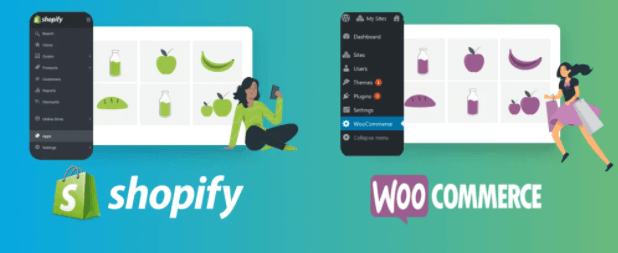 Must Read: How to choose the best Magento developer?
Step 1: get to know with Shopify 
As we understood, it is a unique eCommerce platform that allows users to have every necessary option for creating the website.
Let's discover the advantages of this program:
What does it mean? Well, you won't be worried about using any code, because it already includes a hosted one. 
If your company is interested in successful sales and in having numerous customers, then communication is an indispensable element that eliminates possible issues.
Possibility of integration on other platforms

.
For business expansion, selling via social media greatly increases your chances of becoming a notable seller, therefore it is an important plus.
For some, the prices of Shopify may seem unreasonable, but for the amount you pay, you get a library of different themes, a user-friendly interface, advanced features and settings, support, security, and many more.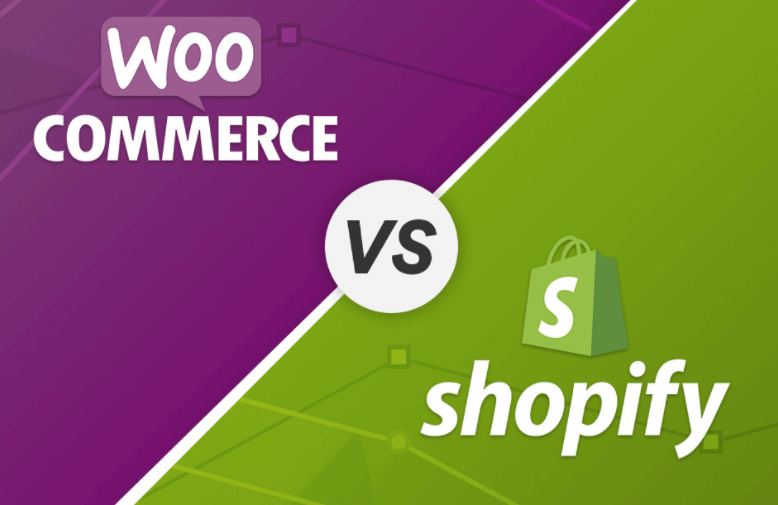 In general, there are no actual cons for Shopify, although some might say that the main drawback is money. In fact, the price of access to other platforms is similar to that of Shopify. Moreover, we have already figured out with you that the price is justified and the spent money is worth it.
Shopify website maintenance by makebecool provides you with the best support for your business project and saves you time. The team of experts will perform their work to the highest standards and help with the launch of the site.
Must Read: Why Choose Magento for Building an eCommerce Store in 2022?
Step 2: get to know with WooCommerce
It is a similar e-commerce platform, however, it has significant differences from Shopify.
Here are some things you should know about WooCommerce:
This platform is open source, so an experienced developer can customize the site to his personal taste.
This program has good flexibility in terms of scalability.
Some functions of this program can be purchased for free at the beginning, which makes it possible to understand how the program works.
However, WooCommerce has more drawbacks than Shopify. For example, due to the need for other features, you may spend more money than you expected. Furthermore, the interface of the program is quite complicated. 
If your site is already available on the WooCommerce platform, but you are interested in the successful migration of your data to Shopify, you can find useful information about it here.
Let's compare these platforms in other aspects:
The time for building the site in Shopify is less than in WooCommerce. 

Since Shopify has hosted code, it is much more responsible for the technical side than WooCommerce.

WooCommerce offers quite a limited number of custom themes, while Shopify has really flexible opportunities for creating a unique website.

Because of the built-in features in Shopify, the user can easily perform processes that WooCommerce does not provide.

The marketing features are better with Shopify as well. This platform provides services that increase the number of customers through the use of social networks, while WooCommerce only relies on its own plugins.
These are just a couple of key points in this comparison. It becomes clear that Shopify has a winning position in almost every aspect. 
For the development and launch of your site, it is best to turn to experts, because they will save your resources that you can spend on more important areas of your business.