Building a successful career in any sector requires years of commitment and some luck, but it is also worth focusing your efforts and progress in the right direction by having a plan in place as early as possible. When it comes to establishing a successful career in the logistics industry as a freight broker, the need for strategy is even more important.
A freight broker works as an intermediary between a shipper and a carrier, ensuring that goods are transported to both a schedule and on budget. Freight brokers can work independently or be part of a wider team, but they all need to follow the following 8 steps to help you build a successful career as a freight broker.
Learn on the job
Many people starting a business in freight brokering have already worked in the industry, which is a great way to gather knowledge and experience.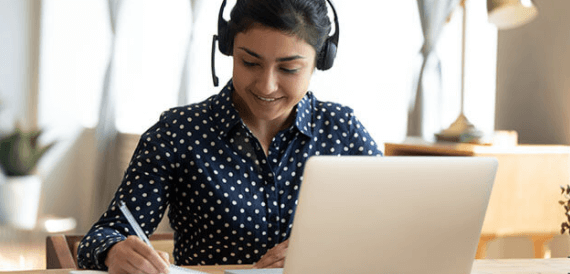 They might have worked for a shipping company, as a truck driver, or
Budget carefully
in logistics for other companies, but there are transferable skills and practical experience that people who have just graduated from college will be lacking.
However, training institutions provide freight brokering training to enable just about anyone with the right skills and dedication to build a successful career.
Funding a freight brokerage is not as costly as many other start-up businesses, especially as they can often be run from a home office in the early stages, but costs are considered and budgeted for.
For example, a freight broker will need a computer, a cellphone (ideally dedicated to the business), and a software platform that facilitates loads and enables customers to view the process. There are also licensing fees to consider, which may vary.
Must Read:Tips And Tricks To Make Your Online Small Business Successful
Comply with all rules and regulations
Freight brokers in the United States must have a valid license to operate or fail to comply with federal regulations. Before providing any services, a freight broker must pay a fee to the Federal Motor Carrier Safety Administration (FMCSA) for a freight broker license.
To become licensed, a freight broker needs to have a trust or bond of $75,000 as a form of protection for their customers. If a business transaction does not comply with federal guidelines and the customer makes a claim, the broker can compensate them from the bond of trust.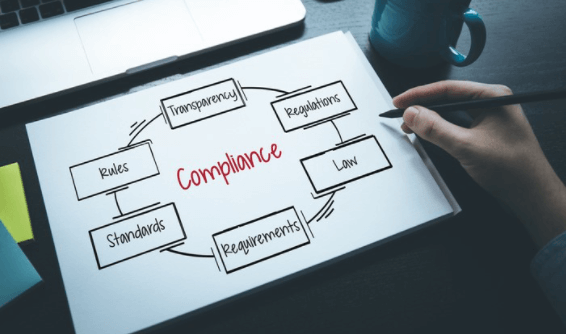 Most brokers will choose a bond as the cost is based on the percentage of the required bond, which is cheaper for the broker. For example, in the case of setting up a trust, the total amount of $75,000 must be placed in the trust at the outset. Making the right choice can help brokers to more effectively manage their cash flow.
If freight brokers do not acquire a license and do not have a bond or trust in place, they face severe consequences and may not be able to apply for a bond, trust, or license in the future.
Learn how to nurture professional relationships
Working as an intermediary requires excellent people skills and the ability to establish and nurture long-term relationships. These relationships often begin in the early days of a person's career, i.e., colleagues or employers, or through professional networking. Click here for tips on nurturing business relationships.
The logistics industry requires cooperation and communication between multiple companies as well as potential prospects and customers.
Of course, there are many ways to communicate in the modern world, including email, telephone, or even text messaging, but it is important that all information is shared clearly and quickly and that everyone in the chain can access that information.
Must Read:Digital Marketing Tips | How to Get the Most Out of Your Digital Marketing
Streamline efficiency with technology
The most successful freight brokers are those that utilize technology in their operation to improve efficiency and productivity. This might include automating scheduling, analytics, or pricing.
For example, carrier compliance, i.e., ensuring that carriers are operating to minimum standards in terms of delivering freight to a schedule, without damage, and without financial or physical damage being done to other companies in the network.
Using technology to monitor carrier compliance has many benefits for brokers as carriers are held to account for late shipments or damaged goods.
In addition, financial penalties are often being enforced against carriers who are non-compliant to incentivize higher service standards and cover any costs the broker may have to meet as a result.
Keep training throughout your career
A lot of the knowledge required to be a successful freight broker is gathered through experience, but often the people who can build the most successful businesses do not stop learning.
There are numerous freight broker training institutions throughout the United States that specialize in providing deeper business training for professionals in the logistics industry.
Must Read:Energy Efficiency | How To Create An Energy-Efficient Workplace?
Invest in the right marketing
More and more freight brokers are entering the industry, and when an industry is competitive, it is essential to invest in marketing.
This is not always easy to do if you do not have experience in marketing, as there are many possible techniques and marketing platforms to consider.
The key is to do your market research, target your audience, and run some low-cost test campaigns to see where your resources would be best deployed.
A website should be top of your list, and a plan to drive traffic to that website, such as social media, email marketing, and an SEO strategy.
Some businesses also have success with more traditional marketing methods like print advertising, radio advertising, or networking at relevant events.
Work hard
At the end of the list is the most important step of all: hard work. Although being self-employed means that you can work as many or as few hours as you wish, building a successful business as a freight broker takes time, dedication, patience, long hours and is likely to impact your personal life.
While this can be balanced with self-discipline and a support network of family and friends, you need to be prepared for some late nights and early mornings if you want to succeed in this demanding industry.