Everyone loves a good business retreat. Treating your employees to a trip is a great way to motivate them. However, a poorly planned retreat can make people miserable.
The best way to make sure your retreat is the best is to plan well. Planning a good retreat takes time, but it's better than hosting a bad retreat.
This list will give you all the information you need to plan your next great retreat.
Location
Finding a good place is the most important part of planning. Hotels and retreat centers are ideal because they will have everything you need.
When planning a retreat, you'll need a conference room, enough rooms for the attendees, and amenities like breakfast. Choosa a hotel that has a fitness center and a pool. People who like to work out everyday will be upset if they can't.


Make sure to work out the details of meals and incidentals before you book your stay. You don't want to waste time going over these things once you're at the hotel.
Cities are great if you want to treat your employees to a nice dinner. They are convenient and easy to get to. Remote areas have many advantages, too. They are quiet and relaxing. Think about what type of retreat you want to host.
Documents
There is a lot of paperwork involved in retreat planning. If you're traveling internationally, make sure everyone attending has a valid passport.
If you have any foreign employees, check that they don't need a visa. Pick a location that is convenient for everyone and isn't going to require much work from the attendees.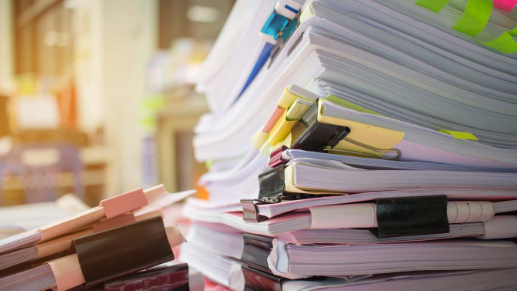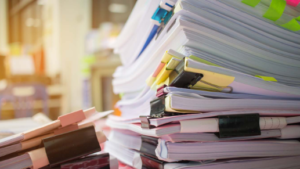 Have everyone fill out a form with any relevant medical information and dietary restrictions. It can be tedious to go through all this, but it's better than a trip to the hospital.
Double-check that everyone has all the proper identification and paperwork before they leave. You don't want anyone to get left behind at the airport.
Supplies for Retreat
Make sure you pack everything that you need. If you're hosting a retreat, you'll need to pack things for the group. This includes any technology and IT equipment, gift bags, and retreat equipment.
Put together a goody bag for everyone attending the conference. If you're really dedicated, get everyone a matching bag to store all their stuff.
People tend to forget things, so pack some extras of essentials. Some good things to stuff a goody bag with include water bottles, healthy snacks, pens, and a notebook.
Make sure to pack everything you'll need for activities and outings. If you're giving a presentation, double-check that you have all the electronic equipment you need.
You hopefully won't need it, but a first-aid kit is essential for any retreat. It's better to be over-prepared and bring too much than to not bring enough.
Schedule
Don't waste people's time. Plan out activities for everyday. Make sure there is a bit of variety each day. If you're going to a retreat out in nature, don't plan a long hike for every single day of the retreat. Not everyone is of the same fitness level, and it can get boring.
Have backup activities planned in case you need to reschedule. Be flexible with scheduling. You never know when your hike or walking tour might get rained out. If this happens, hold your meeting sooner than planned.
Make sure that you schedule some down town for everyone. Retreats can be overwhelming, especially for introverts.
Must Read: What to Pack for Different Types of Vacation
Activities for Retreat
Plan some non-work related activities. Work should be your focus, but it is a retreat. People deserve a bit of relaxation. Organize a tour of the city or plan some team building activities.
Go for a nice dinner out or visit a local museum. Maybe even see a show. Host a movie night or game night. Everyone loves a good board game or round of charades.
Encourage people to get to know each other. People who enjoy spending time with their colleagues will be more motivated at work. The most important thing is to have fun.
Conclusion
A successful retreat is the best way to improve company morale and employee spirit. Planning is the best way to ensure that your next retreat is the best one ever.