People often look for budget-friendly headphones offering the best features. However, some niche consumers prefer those with distinctive features, no matter the price.
As known, unique and premium features can be easily found in high-priced gadgets. And this stands true for headphones too.
However, headphones come in varying forms with enticing features. Some of the most sought-after open-back cans available currently have been on the market for years. Unlike modern gadgets that change yearly, they have found their long-lasting niche of audiophile enthusiasts and genuine promoters that stick with them for the long run.
However, talking about their pricing, the brand value majorly contributes to it.
So, here we are, bringing you the 10 most expensive headphones worldwide.
Focal Utopia by Tournaire

Focal is a renowned French brand offering the most expensive Focal Utopia by Tournaire. This edition bears the Tournaire brand's Trilogy symbol to create a specific design.
The design comprises 18-carat gold and 6.5-carat diamonds, all crafted at the Tournaire's workshop.
These are open-back headphones with an impedance of 80 ohms, a leather headband, microfiber ear pads, and a 40mm driver.
Now talking about the product's price, it costs about $120,000. With a dedicated stand, it will cost you around $132,732.
Onkyo H900M 20-Carat Diamonds

This product made a buzz when launched. The Onkyo brand was already known for its presence in the electronics market.
But the Onkyo H900M came with bling of 20-carat diamonds. What's truly shocking is that it was covered with real diamonds, not glass or crystal.
The cost of these headphones is around $80,000. It offers high-resolution audio and an impedance of 16 ohms. The stone-studded audio device offers pure sound output with a typical over-the-head exterior.
Sennheiser Orpheus/HE-1

With a presence of 75 years and counting, Sennheiser is a well-known German company in the field of audio devices. They are pioneers of distinguishing gadgets.
Thus, their product Sennheiser Orpheus/HE-1 makes it to this list owing to its amplifier. It's seated on a platform made of glass and Carrara marble used in ancient sculptures.
Moreover, the brass-made dials are chrome-coated. Hence, the cost of these headphones is around $59,000.
Besides, aluminum-based ear cups, leather ear pads, and electrostatic, 2.4-micrometer platinum-vaporized diaphragm drivers are some of its distinct features.
V-Moda Crossfade M-100

These are a pair of headphones you will love to flaunt! It is every audiophile's go-to device, crowdfunded by them.
The V-Moda Crossfade M-100 has 3D-printed shields made of the metal you choose; it can be bronze, gold, silver, or platinum. Also, you can decorate your headphone as your wish.
At about $40,000, this gadget has excellent features like a breezy headband, robust metal frame, 32 ohms impedance, and a 50mm driver.
HIFIMAN Susvara
Here's another open-back headphone on the list! The HIFIMAN brand is known for its portable audio players, amplifiers, and headphones.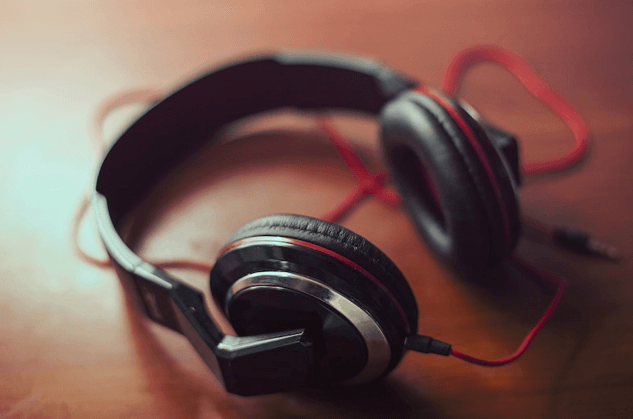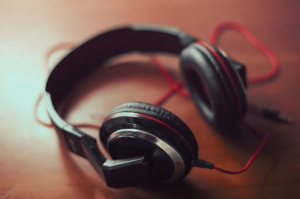 The HIFIMAN Susvara comes with planar magnetic drivers that yield unrivaled sound quality. The magnet does not impede; it lets sound pass untethered, given the super-thin diaphragm.
The price of this product is around $5,999. Some exclusive features it offers are a 60 ohms impedance and less than a millionth-meter thick driver with 'acoustically invisible stealth magnet' technology.
Abyss AB-1266 Phi
Abyss is a New York-based company known for its chic, boutique-based headphones. One such product is the Abyss AB-1266 Phi.
It has planar speaker drivers that fit well with the aluminum sides. The unmatched ceramic coating of two-tone polymer is sheer grace and elegance at its finest.
Costing about $4,995, these headphones come with a 66mm planar magnetic driver, 47 ohms impedance, lambskin ear pads, and low-level audio distortion.
Final Audio Design Sonorous X

Well-recognized for its high-end headphones, the Final brand offers a wide range of products, like the Final Audio Design Sonorous X.
Apt for professional recording sessions, this Japan-made product offers sound at higher volumes with smooth ear pads and AFDS-enabled milder bass tones.
Priced at $4,299 (Pro Edition), it is a closed-end headphone with 60 ohms impedance, an AFDS planar magnetic driver, and aluminum-magnesium alloy platforms.
Audeze LCD-4z

The Audeze brand takes pride in being a leading entity implementing planar magnetic technology. The audio output feels surreal in this one.
The Audeze LCD-4z offers the utmost precision with a nano-slim diaphragm. It ensures the perfect, flat bass. In addition, the Fluxor Magnet Arrays give the power for a near-perfect audio landscape.
This product costs about $3,995. Its immersive features include a 15 ohms impedance and a 106mm planar magnetic driver with magnetic flux powering the diaphragm.
ULTRASONE Edition 15

It is a German-made headphone with outstanding features. It is the patented S-LogicEx technology's first product.
The GTC technology makes it stand out. A titanium dome and gold foil are coupled to produce intricate sound output.
Besides, it comes with a 40 ohms impedance, 40mm gold-plated driver, and micro velour ear pads at around $3,640.
HIFIMAN HE1000se

Last but not least, we have another HIFIMAN headphone to conclude. It shares technology with Susvara.
The modern magnet structure offers excellent acoustics and sound wave delivery. Thus, the sound produced is unaffected by external disturbances.
Besides, the metal form of the product is hand-polished and CNC-milled.
Priced at $3,500, it has features like a 35 ohms impedance, less than a millionth-meter driver, and asymmetrical ear cups.
Also Read This: Why Won't My AirPods Connect to My Chromebook | Easy Solutions in 2022
Conclusion
So, these 10 luxurious headphones paint a great picture of the top brands and the par-excellence features. Make these a part of your collection for the best music, gaming, or audio-based experience.