Nowadays, almost all, if not all, Internet sites, programs, and applications require the user to have a cell phone number. During registration, verification, and two-factor authentication, an SMS notification is sent to the user's cell phone number with a PIN or a link to confirm the account. This is often necessary from the security point of view, because if your account gets hacked, or you forget your password – the linked cell phone number allows you to restore access in a few minutes.
In spite of the fact that such a scheme exists mostly for the users' good, in some situations, it creates difficulties that have to be solved by tricks.
In this case, you can get a fake phone number for verification on specialized services which we'll tell about in this article.
What is a virtual number for registration and IP Telephony
For not the first year IP telephony is a popular and demanded service. It has a number of advantages over conventional telephone service. First of all, advantages consist in economics and anonymity. Also, IP telephony is profitable in practical use, reliable and safe. It also has many technical advantages.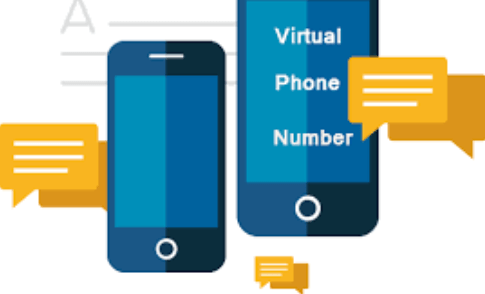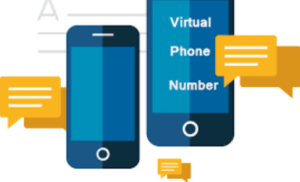 One of the services related to IP telephony is the virtual number for registration. A virtual number is a temporary mobile number that does not have a physical SIM card and does not require a mobile device.
Such telephone numbers are needed in many cases. Usually, they are purchased to verify accounts on various sites and for similar tasks. If in a social network or other similar platforms it is impossible to register two or more accounts on one phone number then this service becomes relevant. As in cases where the user of the site does not want to indicate his own data, phone number, etc. For example, when registering an account on a dating site.
Where to use virtual numbers to receive SMS?
The range of applications is quite wide because we have a lot of possibilities in our hands – we are limited only by our imagination. For example, in situations where there is no second phone number, but it is necessary to register another account.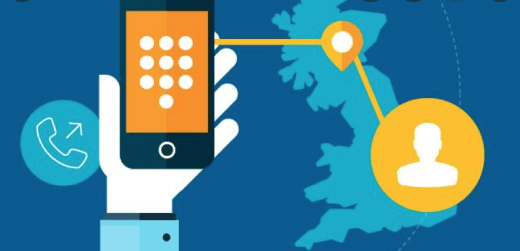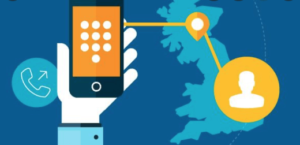 Let's say, on Instagram, in order to anonymously view the stories in the profile of the person you want. Why not? Also, on some other sites and applications. Also, when registering at any other resource where you don't want to use your personal phone number. Or to eliminate the possibility of tracking your identity on the Internet.
Numbers will help with registration, verification, and two-factor authentication in:
To pass registration on social networks (Facebook, Instagram, Twitter, LinkedIn, and others).
To activate an account in messengers (Telegram, WhatsApp, Signal Messenger, WeChat, Skype, etc.).
For mass email registrations (Gmail, AOL, Yahoo, Outlook, and so on).
Other popular applications (Pinterest, TikTok, Canva, Tumblr, etc.).
Any other resources (various affiliate and discount programs, financial organizations, gaming platforms, forums, blogs, chat rooms, mobile applications, and computer programs that require a phone number for registration).
Promotional programs, to activate various promo codes, certificates, keys, and the like.
How to get a virtual number for registration using SMS-man
SMS-man is the SMS verification service – it stands out for its reliability and cheap virtual numbers. More than 1,000 services are available for SMS confirmation, including Telegram, Facebook, Twitter, and many others. There's also a choice of virtual number countries – Chinese, English, German, Polish and Bulgarian operators are all available.
Detailed instructions on obtaining a virtual phone number:
Step 1. You need to sign up for the SMS-ma service. All you have to do to register is provide your e-mail address and create a password.
Step 2. Then you need to recharge your account with the right amount of money. Everything depends on your needs in terms of the numbers to be purchased. There is also nothing complicated here, the system provides a lot of different ways of payment.
Step 3. Now you only need to pick a country and service for registration.
Step 4. Next, click the "Buy" button next to your chosen service, and the number will be automatically added to your personal cabinet.
Now you have a virtual number, which can be used for registration on any site where you want to confirm your phone number. To do this, copy it from your personal account and paste it into the appropriate field when registering or ordering.
Step 5. Then specify it during registration on the website you need and wait to receive an SMS on this number.
Step 6. After you receive the SMS go back to SMS-man.com and click on "Receive SMS" near your purchased number in your personal cabinet.
Step 7. Copy the received confirmation code and finalize the registration.
If the code did not come (it sometimes happens), then cancel the number, and the money will return to balance. I.e. you do not lose anything and can buy a new number
Also Read this: Get Verified on Instagram: Tips To Speed Up Verification