Are you looking for some excellent and easy-to-use online photo editors to give your photography a splendid outlook? The majority of the photographers prefer to choose Photoshop for editing images, just because they cannot break their pockets to purchase editing software.
But there is no need to worry about it because numerous photo editor software is available in the market which is free to use. They have similar advanced features like the paid editing software.
To help you know more about it, here we have compiled a list of top 10 online photo editor reviews to pick an excellent one right now. Let's have a quick look:
This photo editor has always remained one of the favorite choices of both beginner and advanced photographers to give their images a flawless look. This editor tool offers some great filter features and layer masks such as Unsharp Mask or Guassianl Blur. With the help of this tool, you can also create a new image from a scratch or open a new image that already needs some editing.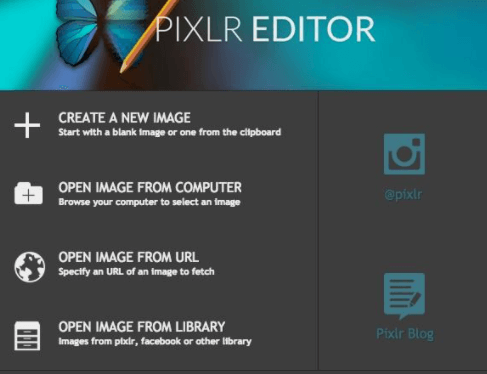 Once the editing is done, you can save the new image in the same way just as you save your document. You can also save your new/edited images on a hard drive or sites like Flickr. The whole process to use this editing tool is simple and quick.
Also Read: Role of reverse image lookup in finding Perfect destination place for the weekend
Next on our list, we have Adobe Photoshop Express online editing software. This is a free tool. You can find this tool on all major platforms such as android smartphones, iPods, or iPads. To start using this tool, you have to, first of all, create an account at photoshop.com after which you will be enabled to use all the features of photo editing.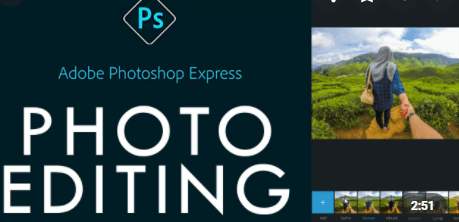 Plus, the girl's photo editor tool even boasts some free online galleries as well as links to various famous sharing sites including Twitter and Facebook. With the help of this editor, you can perform various tasks including cropping, adjusting exposure, or adjusting colors in images. Plus, you can also use some latest tools including pixellate and to crystallize the images by giving effects. If you are looking for a free online editor, this tool is a top recommendation for you.
Photopea works as one of the popular online photo editors which are included with some great controls and advanced tools. It has an interface and working system which is quite similar to an ordinary photo editing software.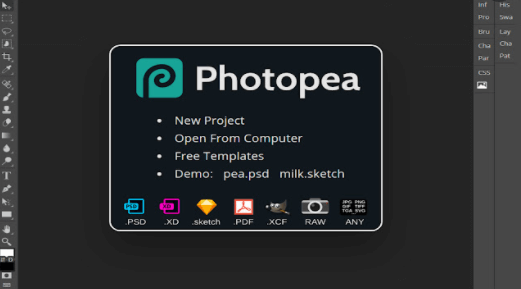 Plus, this editor even supports .PSD, .PNG, .GIF, and .JPG, SVG, as well as .XD, .sketch, .PDF, .CXF, or RAW files. If you know how to use Adobe Photoshop, then using Photopea is quite a lot easy for you. It also supports Paths, Channels, Layers, and different advanced tools.
FotoFlexer is an easy-to-use and friendly online photo editor tool. Once you start using this editor, you will dabble into everything i.e. cropping your images, including effects, adding shapes, fonts, colors, and much more. Brightening the image and resizing it is also possible.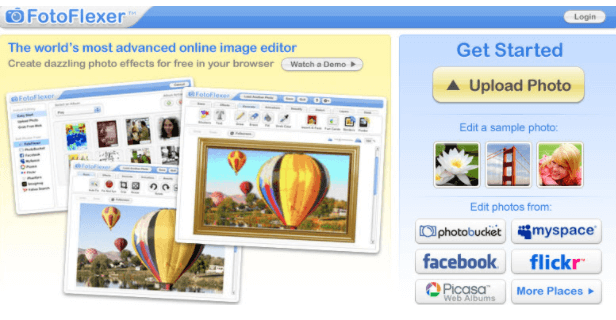 In short, FotoFlexer is having an easy and friendly interface that is straightforward and has clear options. No doubt, this teeth whitening photo editor is a great choice for quick editing. You have the tools with which you can distort the images or wrap them into some hilarious effects.
Lunapic is an extremely simple site in which the home screen has all the tools with an upload box for a quick editing process. All the tools are free to use and you don't need to purchase any extra tools on your own. It is extremely easy and fast to access.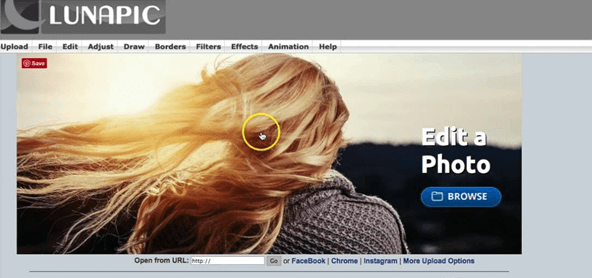 With the help of the Lunapic emoji photo editor, you can paste images, create some slide shows, retro bright colors in your images or use reflective imagery. It even gives you a feature in which you can vote on any pictures. Around 200 interesting effects are available to give your whole photo a flawless look.
Another best tool on our list is the Phixr with which you can just edit smaller images. Make sure your edited image is in a smaller size otherwise it will display an error during editing.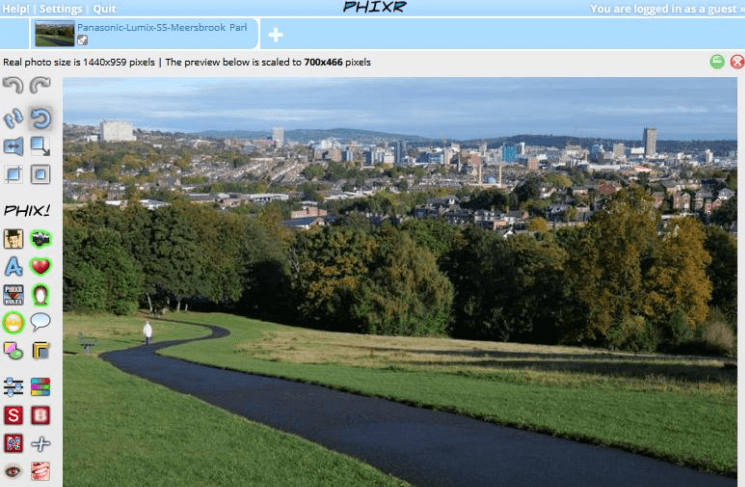 This overall tool is not bad at all and has all those features which you look at in any ordinary photo editor. It has some great lightning features and color effects.
On the 7th spot, we have Befunky! This is another exciting tool of a photo editor to edit your images with various frames, effects, or the use of text.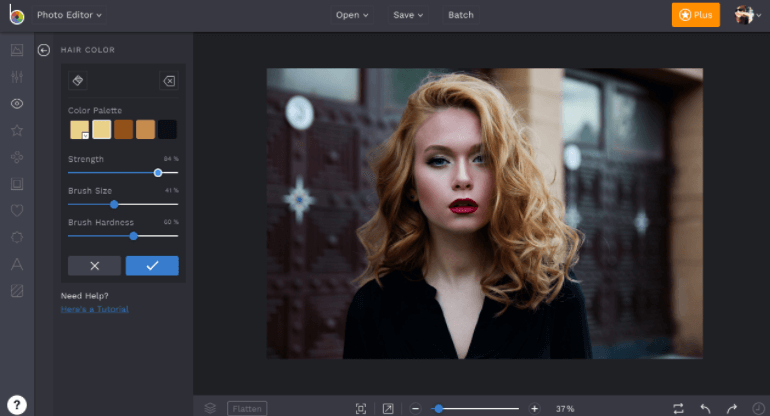 You can even create some interesting designs of collage. Upload the required image from Google Drove, Facebook or take it from the webcam. This tool is supported for both iOS and Android.
This online editor looks completely modern and has some easy-to-navigate friendly controls. You can upload your images from Facebook or a computer drive.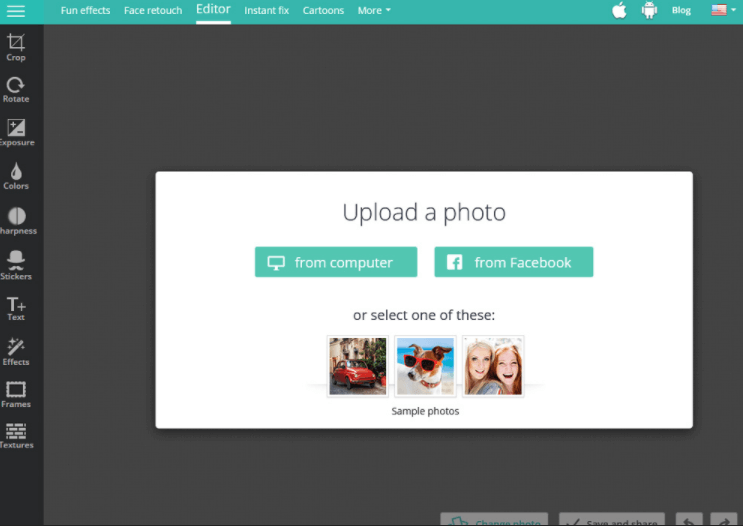 Once you have uploaded the photo, you will see all the features of this editor on the left side of the photo. It is extremely easy to use which makes it highly recommended among beginner photographers.
piZap is a top-famous photo mixer and editor tool for beginners and professionals. With the help of this website tool, you can edit your photos, create a collage of them, add some portrait effects, and much more. To start editing your images, you have to first create an account.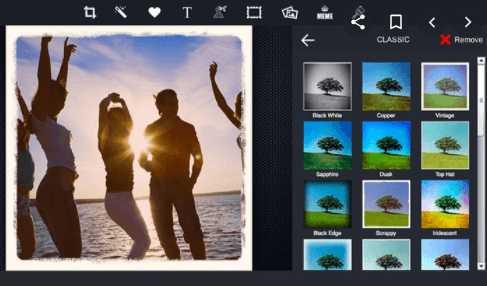 Once you have done the editing, you will be given an option to even share your new images on Tumblr, Twitter, Facebook, or Pinterest. Separate tabs are included for the touch-up or resizing of the photos. You are free to add different colors, fonts, or even wrap your images in exciting frames or backgrounds.
Last on our list of online photo editors, we have this simple and easy-to-use tool, Canva. This change hair color online free photo editor is 100% online and free to use.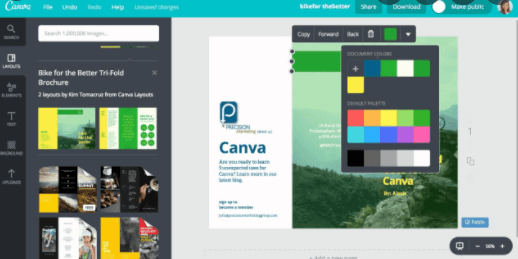 You can edit your images and add them with some preset filters, frames, or background of your own choice. Plus, you can also make some adjustments where you can crop or resize the mage or add it with some brightness, contrast, or saturation.
Conclusion
So what are you waiting for? To give your photos a pop-up effect of editing with some great backgrounds and frames, then without wasting any time, choose any one of these above-mentioned best online photo editors right now.