No-code app development is a fairly new type of web development that allows people who are not well-versed in programming to create their software. Rather than writing code, the user is prompted to develop their software by using a graphical user interface.
No-code app development was created in response to the rise of the no-code movement. This group's motive is to enable more people to create their own websites and apps in various ways, as they believe that technology should enable and facilitate creation. Limiting app development to coding alienates those who can't learn it.
Although it's new, no-code app development has swiftly been introduced to the technology industry. It's disrupting the landscape, offering a challenging competitor to those who have spent long hours studying to understand and implement code. Google recently purchased Appsheet, meaning they see a future for no-code development.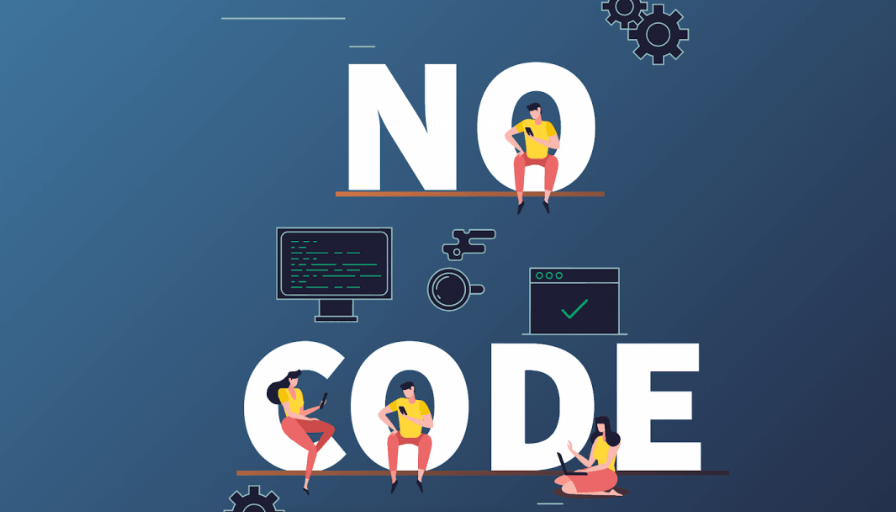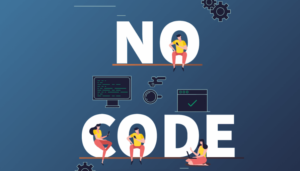 There's an ever-growing demand for software developers and curtain technology. This new method of coding offers a way to introduce numerous new types of software developers into the marketplace.
This all sounds great, but it's also important to take into consideration what could go wrong by encouraging no-code app development. Below, we go through a few of the major pros and cons of no-code app development.
Pros
App Can Be Developed Much Faster
No-code app development offers a faster path to app launching. Without the limitations of code, you can train anyone on your team to create an app through no-code app development. The process of training is much easier and the period much shorter than software developers learning how to code.
There aren't any languages to learn, no-code development interfaces have drag and drop sections, incorporate AI technology, and logical visual modeling. By going with a no-code development option for your app, you'll have the advantage of getting to market with your application before your competitors.
Reduce Your IT Costs
Technology teams tend to be one of the most expensive teams within a business. Software developers spend long hours getting degrees to perfect their craft, and the continuation of those long days is at their new jobs where they are responsible for keeping the code clean and running smoothly. They expect their salary to reflect that work.
By using no-code app development, you don't necessarily need software developers or those high-costing technology positions on your team. There are hiring services that can connect you with no-code app developers who have salary requirements that won't break the bank.
Changes Can Be Made Easily
One of the limitations of coding is that you can't change the functionality of your app very easily. You have to open the code, understand the language, and know exactly how to fix the problem to solve it quickly. With no-code app development, you can make changes and tweaks to your app quickly through the development platform of your choice. Simply log on to whatever host you've chosen for your no-code application, and make the changes. Once you save your progress, your changes will appear on the application.
Also Read This: insurance software development Pros and Cons
Cons
Not Many Features Or Controls
While coding can be timely and offer more challenges than no-code development, it has more features and controls. Experienced developers understand how to leverage programming languages to their fullest potential; they understand how to use a Kubernetes Docker registry from software companies like JFrog and how to use continuous integration and delivery to streamline software development. No-code solutions, by contrast, inhibit the creator.
There's limited room for creativity when using no-code app development. The customizations will be limited to what the host of your no-code app development platform offers to you. For instance, there may not be a color or font available to you that you're looking for, whereas with coding you could find a workaround to include it within your application.
Security Isn't As Tight
The security of no-code applications is not comparable to coding. Data storage options are limited and the security around it isn't as strong as the options available when coding. This can leave your application susceptible to viruses, scams, and hackers. If you go with a no-code application development plan, make sure to focus on ensuring the security is up to your standards.
Doesn't Work Well For Larger Businesses
No-code app development is geared right now towards smaller businesses, entrepreneurs, and small projects. Even though it's suitable for some businesses, it's still in the early stages of its development. Some larger businesses have found they can use a mixture of no-code and coding to develop their applications.