Whenever we hear the term logistics, the first thing that comes into our mind is the movement of goods from point A to point B. However, the aforementioned process can be precisely referred to as transportation, and it is just a phase of logistics.
The logistics company has much more to do than just moving goods from one point to another. People who know the basics of logistics or have a business to run would be surely aware of how complicated it can become while dealing with the supply chain.
When it comes to logistics as a whole, it includes multiple processes like warehousing, transportation, and distribution. If it still sounds easy to you, then you need to know that for successful completion of all the processes mentioned earlier, you need to deal with various issues like licenses, regulation, taxes, and even management of truckers.
Therefore, if you are looking to move your goods from one place to another, then partnering with a 3rd party logistics company for this very purpose is the best option instead of handling it on your own. However, you need to partner with a logistics company that is experienced, reputable, and capable of offering complete logistics company operations to you.
When it comes to choosing a reliable logistics partner, you may find yourself overwhelmed with the options available right now. However, you need to choose the best option. We have put together some valuable tips for you.
These tips will help you choose the best option in terms of a logistics partner, whether it is an international or a national logistics company, for outsourcing your logistics operations. Further details will follow through:
The Use of Technology in Logistics Company:
While the whole world is going digital, why should a logistics company stay behind? We are seeing a lot of progress in terms of technological integrations in the logistics sector.
The supply chain is evolving and becoming digital as well. You can't ever imagine a logistics company being efficient while using the old-school manual methods.
It should be functionally interdependent to become operationally efficient and deliver cargo to the right destination and that too in time.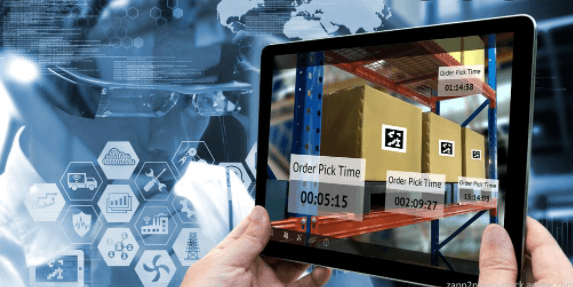 Therefore, while choosing a logistics partner for the transportation of your cargo, you need to make sure that it is making proper use of technology to keep everything organized with multiple touchpoints in the supply chain. 
In the modern digital era, the first thing you need from a logistics company is its functionality in a digital environment. Make sure your logistics partner offers multi-modal transport solutions.
They take bookings online and offer a digital platform to book cargo loads. Moreover, it is your job to make sure they are offering real-time cargo tracking for all modes of transportation, be it by air, by road, by rail, or maritime transport.
Moreover, if you want more than just the transport, make sure your logistics partner have the latest equipment to handle warehousing job efficiently. It is your right to be aware of how they keep the record of stocks in their warehousing facilities. 
Must Read: Which of the following questions can logistics help a company answer?
Area of Expertise:
This factor is very important, you need to figure out the area of expertise of the logistics company you are partnering with. It is a fact that most logistics companies have specialties in certain areas of logistics, transportation modes, and even regions.
Therefore, we will recommend you to partner with more than one logistics company for efficient handling and transportation of your precious cargo.
There are chances that you find a logistics partner that ticks all the boxes, but it is pretty rare. However, still, if you find the need of partnering with more than one 3rd party logistics company, don't hesitate to do so.
Reliability:
Let's accept it, regardless of the industry or the job, we always look for the vendor that offers reliable services. The same is the case with logistics, you need to find a company that offers reliable services be it warehousing, transportation, or the supply chain, reliability is the key.
After all, the repo of your brand is also connected with the shipping of cargo, and we are sure that you would never want to put the repo of your brand in danger.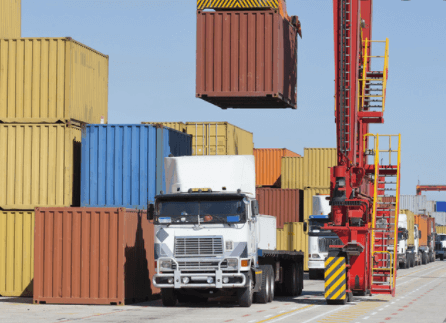 Every load that arrives late or damaged is going to cost you in terms of brand reputation, and you may end up losing your best clients as well. 
We know it is impossible to control variables like weather, traffic, or conditions that serve as an obstruction in timely delivery like pandemic situations.
However, it is still important to find a logistics partner who is capable of figuring out the potential problems and take counter-measures to ensure timely delivery of your cargo.
Moreover, an ideal logistics partner will always keep the communication channel open with you and update you regarding the potential problems and their consequent plan to handle those issues.
Must Read: What Companies Are In the Transportation Field In 2021
Which American Logistics Company is the Best?
If your business is established in America, you will surely look for the best American logistics company to partner with. It should be noted that everyone has their own perspective, some people would judge the efficiency of a logistics company on the basis of its supply chain, others will do it on the basis of its warehousing capabilities.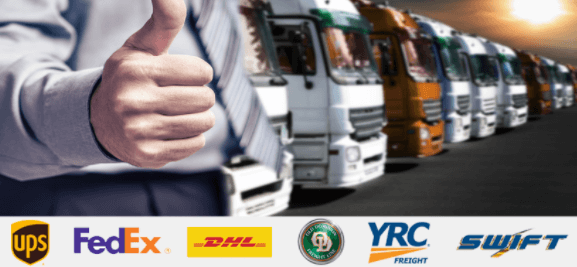 While some other people would judge it on the basis of the number of regions it covers. Nevertheless, we have put together a list of top logistics companies in America to help you find the right one for your business. The list is given below:
It should be noted that the numbering given in the list is just for the purpose of defining various entities, it should not be considered as a particular rank.