In today's market, when everything seems to be offered as a service, "unified communications as a service" (UCaaS) is one of the most well-known phrases. Although unified communications is not a new idea, the as-a-service business model has made it easier for more people to make use of a single set of technologies.
According to Gartner's Magic Quadrant for UCaaS, both UC and UCaaS provide services similar to voice and telephony, video and audio conferencing, and real-time messaging and presence. The main distinction is that UCaaS is hosted by your service provider. Thus, there is no prerequisite to establishing your own infrastructure.
Using Cloud-Based Providers and Application Programming Interfaces
A growing number of people view UCaaS as only a subset of the broader idea of CPaaS. By enabling businesses to incorporate their preferred communication tools into their own apps and procedures, Communication Platforms as a Service adds a new dimension of adaptability to the UCaaS landscape. One example is incorporating customer relationship management (CRM) data into online chats with customers.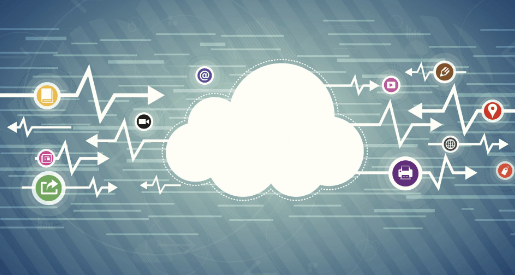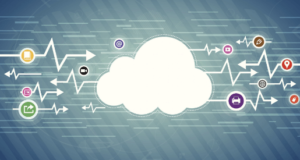 Even the best UCaaS providers are turning to CPaaS to more tightly bind together front- and back-office communications. During a front-end contact with a customer, for instance, you may utilize your apps to stay in touch with your team and provide any pertinent data you've gathered. In addition, with CPaaS's streamlined integrations, monitoring the client experience and collecting actionable data is a breeze.
UCaaS is a great option for enterprises of any size, thanks to its adaptability and cloud-based nature. By using UCaaS, you may save money on the upfront costs often connected with implementing a cutting-edge method of communication. That is why the growth rate of UCaaS subscribers is constantly rising.
Let us talk about some of the capabilities that UCaaS often offers:
Voice and Telephone
With the help of Unified Communications, businesses may avoid the typical obstacles to maintaining open lines of communication. The idea consolidates all the tools necessary to communicate with staff and consumers into a single platform rather than just providing VoIP or video chat.
This, however, does not suggest swapping out archaic methods of contact like the telephone for something "contemporary." To this day, voice remains an integral part of any UC plan. Most UCaaS offerings center on cloud telephony and voice-over IP (VoIP) features. But these days, they're far more sophisticated than ever before.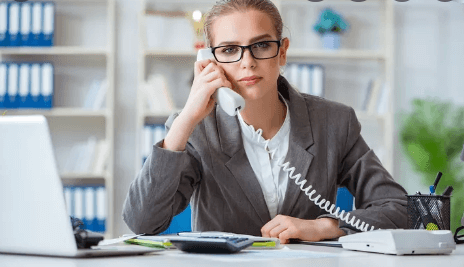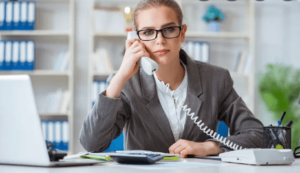 UCaaS platforms now offer more than just high-quality speech transmissions. Users also have access to call recording tools, artificial intelligence-based intelligent call routing, and even sentiment analysis. With the help of UCaaS solutions, businesses now have a simple method of swiftly transitioning client engagements from text to voice to video.
Effective communication assures organizational success, but it depends on the pattern or ways of communication, the efficacy and appropriateness of the channel adopted, and how responsive or accessible superiors are to subordinates.
Meeting and Video Conferencing Technology
While voice is and will continue to be an integral element of most businesses' UC discussions, there are other channels to think about as well. As an example, the need for services that provide more personal means of communication is on the rise because half of the UK workforce is expected to work remotely by next year. Video and meeting solutions are only two examples of how UCaaS may improve your company's ability to foster cross-locational collaboration.
Due to the cloud, it is no longer necessary for team members to physically be in the same location in order to collaborate on a project. Sharing data, holding meetings, and even starting presentations can all be done from a computer, mobile device, or tablet with the use of video and a collaboration application.
When individuals are unable to communicate with one another in person, video is an excellent alternative since it preserves nonverbal cues like facial expressions and body language.
Messaging
The use of messaging as a business communication tool has also grown in recent years. In a UCaaS setup, messages can be anything from SMS and MMS texts to real-time discussions housed on collaboration apps.
When used properly, messaging allows workers to keep in touch and improves teamwork. However, it also provides a great channel for communicating with clients. Many of today's younger consumers would rather communicate by text message or instant message than by picking up the phone.
With the help of UCaaS solutions, companies can better manage and organize their communications strategy, allowing them to provide customers with an omnichannel service experience. Social media chat, voicemail, transcriptions, and instant messaging are just some of the UCaaS features that can be accessed from any device.
Keeping in mind that in the corporate world today, texting is used by over 80% of the population, and its ease of communication, the global UCaaS market is supposed to expand from $28.96 billion in 2021 to $69.93 billion in 2028 at a 13.4% CAGR.
Presence
The need for enhanced teamwork has led to the convergence of a number of UCaaS offerings. The correct solution will provide you not just a wide variety of channels through which to communicate with your staff and clients but also information about who among them is now available to take your call. For instance, if you use a UCaaS service, you'll always know who's online and who isn't.
Information about the person's current activity is also displayed through presence characteristics. You may check in on your remote staff and see whether they are busy on a call, taking a lunch break, or otherwise unreachable. This streamlines the process through which workers may get the help they need while tackling challenging tasks or clients.
It also helps workers in the increasingly common remote work setting keep their professional and personal lives separate. You may let your colleagues know that you're done for the day by using the "away" or "away from computer" status indicators in your presence settings.
Also Read This: When You Should Hire A Digital Marketing Agency For Your Business
The Rise of Mobile Technology and Application Programs
Demand for mobility is on the upswing, spurred in part by the increasing prevalence of distant and nomadic employees. Even if none of your staff members work from home, you may still have people in the field who require access to the same resources as those working in the office.
Luckily, if you have a solid UCaaS solution, you can guarantee that mobility will continue to be an integral component of your business's strategy. For example, the cloud will make sure that your staff has access to the resources they require through mobile apps on their tablets and smartphones.
The use of WebRTC and similar technologies means that participants in a conference can do so without installing any additional software. Instead, participants may simply click a link in an email message to join the conference. Work may be done anywhere and at any time using UCaaS.
Unified communications boost profits. It boosts staff productivity and helps them create excellent client experiences, boosting revenue. IT may focus on operations and innovation instead of managing a communications infrastructure.
Communication is a company's backbone. Therefore, UCaaS may boost its bottom line. Growth depends on good employee-client relations. With UCaaS, your company will be on the rise.